Australia's Maxwell and Stoinis have no fear of rampant England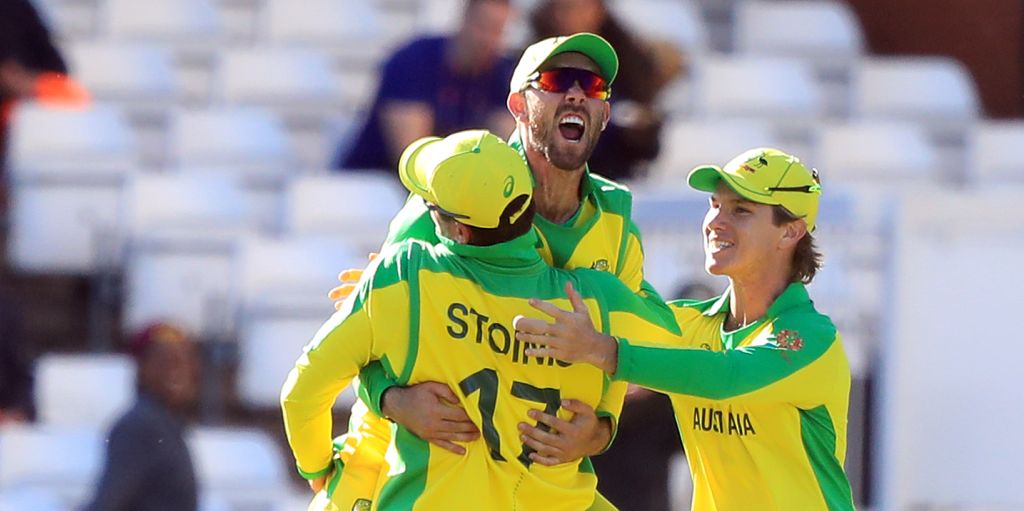 Australian dual all-rounder threat Glenn Maxwell and Marcus Stoinis cut confident figures as preparations began for their encounter with England at Lord's on Tuesday.
Australia are yet to hit top gear in the tournament, yet sit atop the standings with progression to the knockout stage appearing a certainty.
In contrast, England have steamrollered their opponents in each of their four victories so far, with a fifth versus Sri Lanka looking increasingly likely.
England's bowling attack had been considered a potential weakness in the build-up to the World Cup, but the additions of the extreme pace of Mark Wood and Jofra Archer has lifted English hopes to an all-time high.
Maxwell, however, in a show of typical Aussie bravado is not impressed.
Speaking on the prospect of his batsmen facing the 150 kph duo, Maxwell said: "I think they'll be more excited by that (Archer and Wood's speed) than someone bowling 120s (kph, 74 mph)"
"That sort of pace suits our batting line-up a bit more – a bit more pace on the ball and something we're a bit more used to.
"It's a challenge we're up for," he added. "We certainly get enough practice in the nets, that's for sure."
Fellow all-rounder Stoinis promoted Australian prospects, stating: "I think the fact we've won 13 out of 14 gives us confidence going into that game. Everyone's been working towards this (tournament) for a long time.
"We've got two of the best players in the world that have come back into our side at the right time. We're playing at the right time for us."
England's clash with Australia on Tuesday will capture the world's imagination, but should the group stage pan out as most expect, it may prove to be the hors d'oeuvre to their main course semi-final encounter come July.