Butcher hails the impact of "one-off" Archer
Mark Butcher believes Jofra Archer has added an "extra dimension" to England's pace attack, and that Archer's inclusion is the x-factor England required to fire them to a maiden World Cup victory.
Archer's impact has been immediate, having taken six wickets at an average of 22.5 from his three matches thus far.
The Barbadian-born seamer's figures are all the more impressive given his relatively sub-par performance against Pakistan, in which the paceman went wicketless.
Speaking of the ease in which Archer has embedded himself within the team, Butcher told Sky Sports: "He has slotted into the team and his performances so far look like he's played 50 or 60 ODIs, not that it is just his fourth or fifth appearance."
England can count themselves lucky regarding the timing of Archer's availability for the World Cup, and Butcher believes that he has the talent to go down as one of the greats: "I saw Jofra for the first time maybe three or four years ago bowling at Taunton, making the ball bounce alarmingly and just generally generating pace from nowhere.
"In that moment you sit up and take notice.
"The kid has got ability that so few people in the world possess, he is an absolute one-off and is capable of making the very best batsmen in the world look very uncomfortable.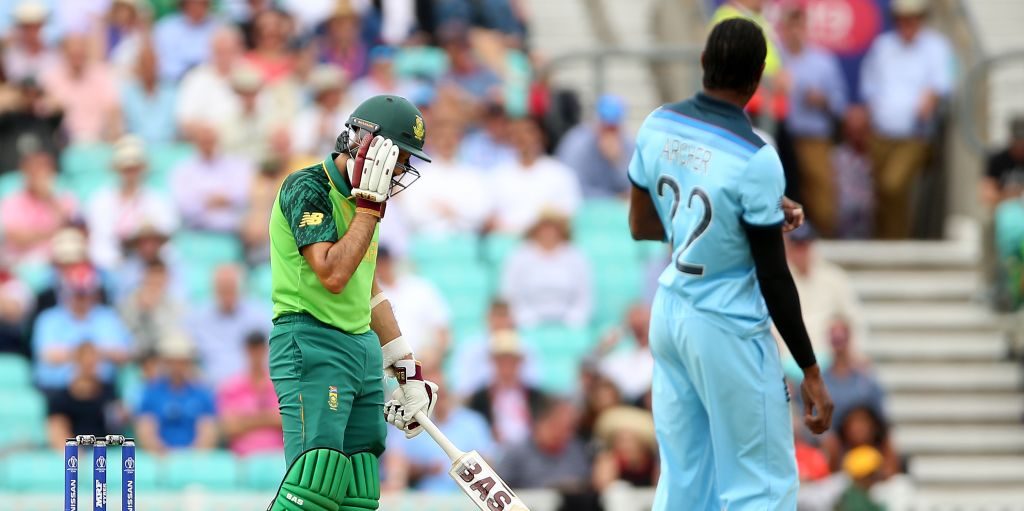 Speaking on the fear factor that Archer possesses, Butcher added: "He has added an extra dimension to England's bowling attack, that ability to perhaps makes it uncomfortable for opposition batsmen, to keep them honest, knock them over or put them in hospital.
"He has got all of those factors and means that England have got every base covered in their quest to win a first 50-over title."
English eyes will now turn to this Friday's encounter with the West Indies at Southampton.
Should the rain abate, fans will be treated to a box-office occasion featuring the likes of heavy-hitters Chris Gayle and Andre Russell versus the searing pace of Mark Wood and Jofra Archer.