Du Plessis wary of "aggressive" England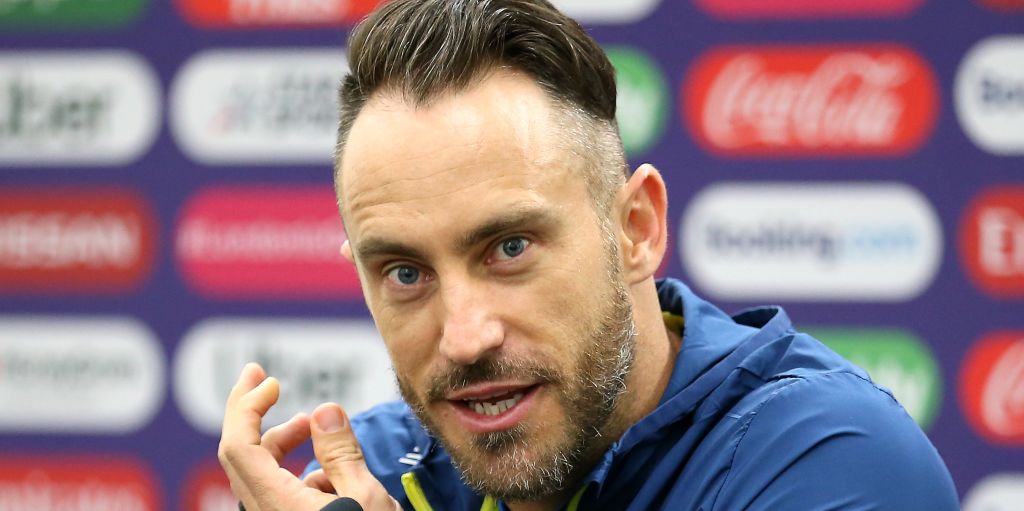 South African captain Faf Du Plessis cut a reserved figure as the daunting prospect of facing England without the talismanic Dale Steyn draws ever nearer.
Steyn, 35, has been ruled out of the tournament's curtain-raiser with a shoulder injury that could also see him miss the fixture vs Bangladesh.
Losing a player of Steyn's calibre and experience is undoubtedly a devastating blow and was described as "a big loss" by Du Plessis.
A big loss indeed, albeit not a surprising one as Du Plessis continued: "We did expect it when we picked the squad, Dale was about 60 per cent when the squad was picked so it was anticipated. A fit Dale Steyn makes our bowling attack a very strong one."
Even without Steyn, Du Plessis was under no allusions that his team must match England's intensity and aggressiveness if they are to pull off the tournament's first upset, saying: "England is a team that plays very aggressively. We all know that. So for us as a leadership group, it's trying to find, how can we be most attacking and trying to get wickets.
"There's no point in trying to play a defensive style of cricket against England because they have shown that they can take any bowling attack on the day."
Regarding South Africa's chance to finally lift International silverware, Du Plessis spoke in circumspect tones, saying: ""Whether we come into this tournament as favourites or as underdogs, you still have to go out on the park and play cricket and perform to win a World Cup.
"If we can be just nice and calm and positive — and even if we make mistakes, to make sure that we completely forget about that mistake and come back into the present and focus on what´s ahead."
South Africa approach this world cup being in the strange position of being the team that no one is talking about. Perhaps this seemingly coincidental perception has actually been fostered and cultivated by the South Africans as a way to ease pressure and deflect attention.
One thing's for sure, however, should South Africa qualify for the semi-finals of this tournament, there'll be nowhere to hide from the world's gaze.