England v Australia: All you need to know
2019 Cricket World Cup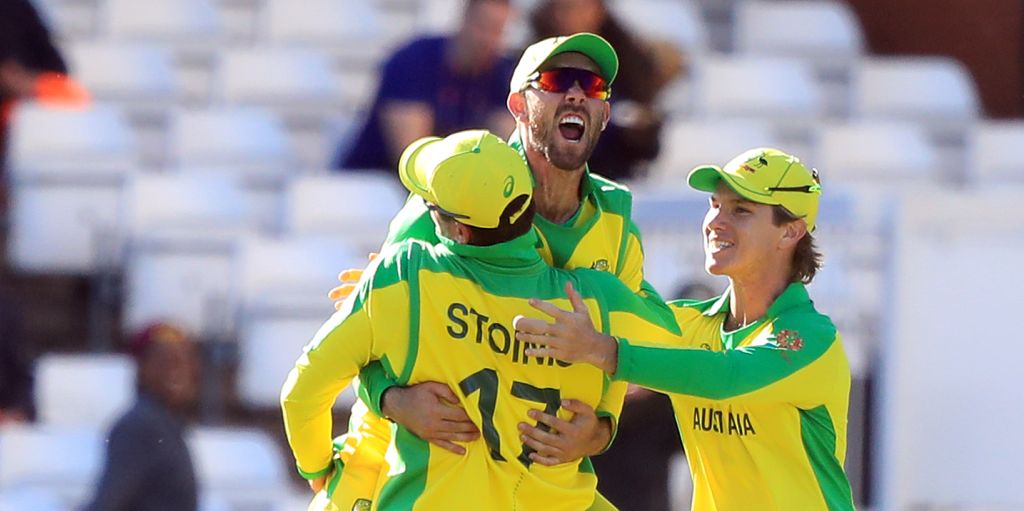 When, where and how you can watch England v Australia, plus our pick of the best bets for the game and key men on either side for this crucial 2019 World Cup clash.
What is it?
England v Australia in a World Cup group game that is suddenly even more important than that sounds. England have got themselves in an enormous pickle by contriving to lose to two of the weakest sides in the competition and now need to beat two of the three good sides in order to be sure of a semi-final spot which had seemed almost certain. You can check out the latest standings here.
When is it?
Tuesday June 25, starting at 10.30am British "Summer" Time. Weather permitting, of course. The current forecast is… not good.
Where is it?
At Lord's, so that's nice isn't it? More details on Lord's can be found here.
Where can I watch it?
It's on Sky Sports Main Event (ch 401) and Sky Sports Cricket (ch 404) in the UK.
What are the odds?
England have been long odds-on for all six of their matches thus far and have still lost two of them. They are still just about favourites for this one, but it's 8/11 England against 11/10 Australia. Things have suddenly got dicey for England, who face the very real and very dismal prospect of yet another World Cup disaster. South Africa have already had theirs, so now all eyes are on the other reliable source of quadrennial cricketing chuckles.
England at the 2019 World Cup: 4th, P6 W4 L2 Pts 8
May 30: England (311/8, 50/50 overs) beat South Africa (207, 39.5/50 overs) by 104 runs
June 3: Pakistan (348/8, 50/50 overs) beat England (334/9, 50/50 overs) by 14 runs
June 8: England (386/6, 50/50 overs) beat Bangladesh (280, 48.5/50 overs) by 106 runs
June 14: England (213/2, 33.1/50 overs) beat West Indies (212, 44.4/50 overs) by eight wickets
June 18: England (397/6, 50/50 overs) beat Afghanistan (247/8, 50/50 overs) by 150 runs
June 21: Sri Lanka (232/9, 50/50 overs) beat England (212, 47/50 overs) by 20 runs
Australia at the 2019 World Cup: 2nd, P6 W5 L1 Pts 10
June 1: Australia (209/3, 34.5/50 overs) beat Afghanistan (207, 38.2/50 overs) by seven wickets
June 6: Australia (288, 49/50 overs) beat West Indies (273/9, 50/50 overs) by 15 runs
June 9: India (352/5, 50/50 overs) beat Australia (316, 50/50 overs) by 36 runs
June 12: Australia (307, 49/50 overs) beat Pakistan (266, 45.4/50 overs) by 41 runs
June 15: Australia (334/7, 50/50 overs) beat Sri Lanka (247, 45.5/50 overs) by 87 runs
June 20: Australia (381/5, 50/50 overs) beat Bangladesh (333/8, 50/50 overs) by 48 runs
England v Australia betting preview
For the first time in these previews, the outright match market merits a closer look with both sides available at backable odds. England remain a formidable one-day side who could make 8/11 look incredibly generous but given the circumstances of the match and the fact it is England who are under all the pressure then Australia at odds-against have to be the call here.
The Australians have got better and better through the tournament and finally looked fully convincing with the bat in racking up 381/5 against Bangladesh at Trent Bridge. Only England have made a bigger score in the tournament, highlighting the fact the Aussies have late in the day stumbled on a one-day formula that works.
Aaron Finch and David Warner have given them the sort of starts England, with Jason Roy still out injured and Jonny Bairstow a touch short of his very best form, have been unable to find.
The other problem with backing England is that both teams who have been able to drag them into a close game have prevailed; so even if you make England the superior side but feel Australia can make it close you need to consider backing Australia.
England's four wins in this tournament have been made up of the only three victories by 100 or more runs in the event, as well as an eight-wicket win with almost 17 overs remaining. By contrast, their two shock defeats have come by 14 and 20 runs.
Australia on the other hand have already won a really close game against West Indies and held off Pakistan and Bangladesh. England have yet to show they can get over the line in these sort of games.
Finally, on a pure value perspective, a forecast for overnight and morning rain at Lord's means that winning the toss and sticking the opposition in may be a defining advantage; in an already close game where a 50-50 event could be so important the verdict has to go with the odds-against outsider. Especially given the respective form of opening bowlers and batsmen on either side would suggest Australia are marginally more likely to exploit such an advantage than England. To chuck a bit of history into the equation, you have to go back to 1992 for England's last win over Australia at the World Cup.
Sticking with pure value, and Ben Stokes is surely too big to be top England batsman at 15/2. He's copped twice in that market, and it's notable that both have come in more difficult games for the batsmen – the opening game of the tournament against South Africa and Friday's shock defeat to Sri Lanka. There is mounting evidence that he has been slightly left behind when England are at their freewheeling best with the bat but is the man they can most rely on when the going gets tough. Tuesday is likely to be tough.
For all that, England have still made 300 in four of their six innings to go with a 213/2 chasing against West Indies, while Australia have gone past 300 four times in a row now. The weather forecast just about puts us off getting involved, but 13/5 for both sides to score 300 or more in this one still looks pretty fair. It's happened in two of Australia's last four, and while England have only conceded 300 once in the tournament this will be the strongest batting line-up they've faced.
England v Australia Best Bets:
England v Australia – Paddy's Power Prices
Key Men
Joe Root (England)
Has looked as good as anyone in the tournament until Friday's struggle against Sri Lanka. That Root still made 57 before edging Lasith Malinga down the legside says much about his quality.
One of only three men with 400 runs in the tournament, Root at his best gives a serenity and confidence to England's play that will be so desperately needed in the heat of a high-pressure game against Australia. Only once in six innings at this tournament has he failed to reach 50, and it's that consistency that makes him so precious for England, even more so with the top-order thrown off kilter by Jason Roy's injury absence.
Aaron Finch and David Warner (Australia)
We're going to cheat and bracket them as a pair, because they have been so crucial to Australia's fine World Cup so far. Warner is top of the tournament run charts, Finch fourth. Between them they have three hundreds (including the two highest scores of the tournament) and five 50s in 12 innings.
Their opening partnerships since the start of this tournament have been 96, 15, 61, 146, 80, 121. Most importantly of all, that one time they have been separated early, against West Indies, 15/1 became 79/5 as Australia's middle order crumbled. How Australia's openers fare at Lord's – especially if batting first in tricky conditions – may go a long way to shaping this match and indeed the whole tournament from this point on.