Shinwari wants five-fer against India
Pakistan fast bowler Usman Shinwari hopes he will be able to pick up a five wicket haul against India in the 2018 Asia Cup.
Shinwari took three wickets in Pakistan's opener against Hong Kong to earn the man-of-the-match award and believes the team are up for the challenge if facing number one ranked ODI side India.
"India is the No.1 team, they have excellent players. Definitely when Pakistan and India have a match, not just the players but also the crowd gets excited. It's a big game and hopefully, we've prepared well enough," he said.
"Players that do well in India-Pakistan games command a lot of respect. I want to perform well in the game. I got three wickets today, hopefully against India I can get five."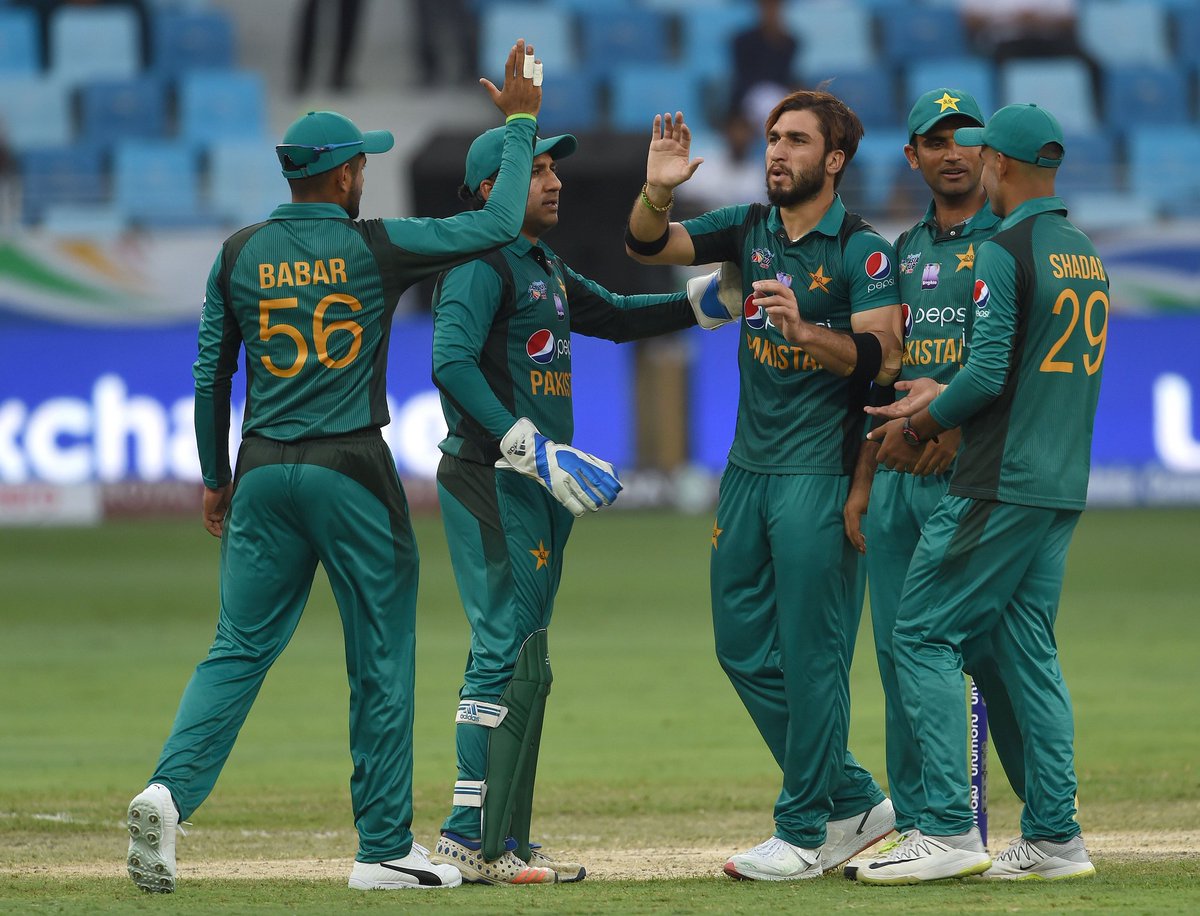 Shinwari feels that it is a matter of time before Mohammad Amir comes out of his lean patch in ODI cricket. Amir has taken just one wicket in his last four ODIs.
"Wickets can depend on luck. On some days, you bowl ordinarily and get a lot of wickets, on other days you'll bowl extremely well and not get a single wicket," argued Shinwari. "Amir has been bowling well in most matches, hopefully, he'll be able to get some wickets next match onwards."
Pakistan effectively have a home ground advantage when playing in the UAE given they have played most of their 'home' matches in the country since 2009.
Shinwari added: "Pakistan are used to the pitches in Dubai, so this is an advantage for us and we know a little bit about the pitch and ground."
Nobody is guaranteed a place in the Pakistan bowling lineup but Shinwari hopes to secure an extended run in the team.
He said: "If you look at our bowling attack – the ones playing or the ones on the bench – they're all top bowlers, so there's a lot of competition. It is fun because you have to perform in every game, so I'm putting in the hard work."
The quick feels that the wicket was slower than usual on Sunday in Dubai: "Today's wicket was slowish, but I was trying to bowl fast. With the new ball, I was going for wickets, but I didn't get any. When I came on for my second spell, the ball was scuffed up, so I got reverse swing."
India face Pakistan in the final group game on Wednesday just a day after they kick off their tournament against Hong Kong.