Amir finding rhythm ahead of Antipodean clashes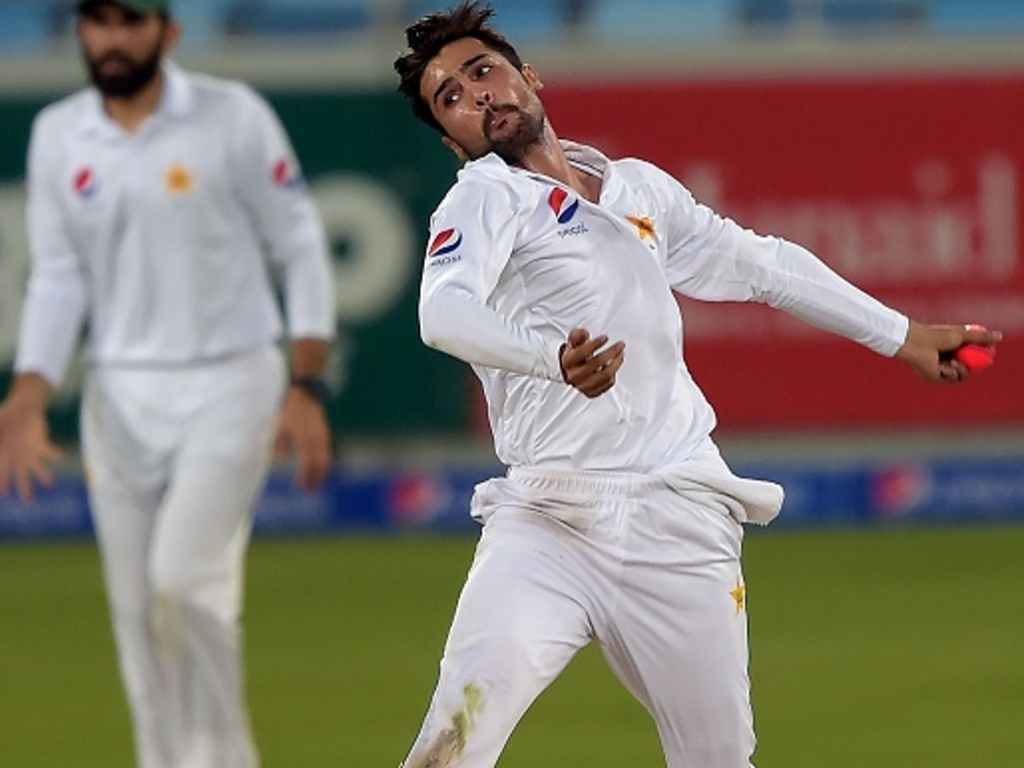 Pakistan fast bowler Mohammad Amir is relishing the opportunity to play in New Zealand and Australia and says he is getting back to his best after his suspension ended.
Amir spent five years on the sidelines after getting himself involved in the 2010 spot-fixing scandal in England but returned to international cricket when Pakistan last visited New Zealand.
Pakistan are coming off the back of a resounding series win over the West Indies in the UAE and will be visiting Australia and New Zealand.
Pakistan will play two Tests in New Zealand the first of which gets underway on November 17 in Christchurch.
Amir said of his form: "Five years is a long period, so I am gaining my rhythm and I am looking forward to trips to New Zealand and Australia. I have been to both countries earlier and pitches there help fast bowlers.
"With the exposure of playing at tracks like in the United Arab Emirates you definitely get a lot of confidence to do well in Australia and New Zealand."
The left-arm quick conceded that his fitness is yet to reach the levels expected of an international player but committed to working hard on it.
Amir added: "I did face some problem with fitness which was expected after five years absence. It is very tough for fast bowler especially to come after such a long period and be there at once.
"Outings in New Zealand and Australia and performing there in those conditions will give me immense confidence."
The quick was happy with the decision to rest him for the second Test against the West Indies.
Amir said: "I am playing from last one year now and I think fast bowler needs rest and he should be taking rest if there is a chance.
"Secondly, we have bowler sitting at bench and you never know me and Wahab can be injured at any stage."
Since returning to the game Amir hasn't quite extracted the levels of swing he did before his ban but felt that with time this would return.
He said: "You can't reach there in days as you need to keep on performing. I still have a long career ahead of me and I am working hard to get there where I left in 2010.
"Since my comeback I was playing T20 cricket where bowling is totally different and I was going wide of the crease earlier but now I have minimize it and worked on my arms and its working in my way."
Pakistan will jet across the Tasman sea after their series in New Zealand to face Australia in three Tests and five ODIs in a tour that will stretch from December 15 until the fifth ODI which will be contested on Australia Day in January 2017.