Hathurusingha: Sri Lanka played like 'school kids'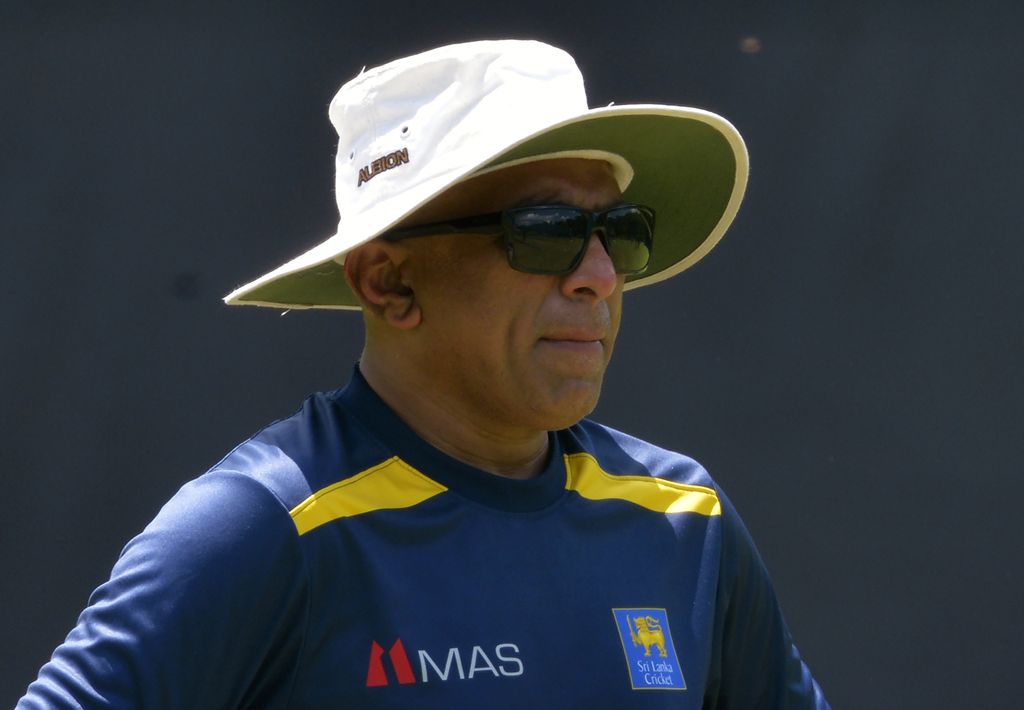 Sri Lanka coach Chandika Hathurusingha has slammed his batsmen for playing like "school kids" after they suffered a heavy defeat in the first Test against England in Galle.
The hosts were bowled out for 250 on the fourth day to lose by a huge margin of 211 runs as they went 1-0 down in the three-match series.
The Sri Lanka batsmen did not fare much better in the first innings after being bowled out for just 203 and the coach was livid after the game.
REPORT: England spinners wrap up Test victory over Sri Lanka
Hathurusingha said: "When you play Test cricket, you need to understand how people are going to get you out, even at club cricket you need to understand that. You cannot come to international cricket and learn that.
"If you are doing things like playing against turn and getting out, it is sad. The opposition looks like they are playing with school kids.
"It is very disappointing with the way we got out… getting out to the traps they set.
"You can play your natural game, but that doesn't mean you are given free licence to play shots regardless of the situation. You need to understand what the opposition is trying to do."
The one encouraging sign in the batting department was the form of Angelo Mathews, who scored 52 and 53 to give the home side their only pair of fifties in the match.
Mathews was dropped from the ODI team for fitness reasons but Hathurusingha was pleased the way the former Test skipper conducted himself and also urged him to push himself to be up with the best in the world.
Hathurusingha added: "I'm very happy with the way Mathews conducted himself throughout the game, and his commitment for running between the wickets and for the batting.
"I'm sure he'd be the first one to say that his two fifties were not enough, because he got a start.
"I think he's very capable of getting his average above 50 [currently 43.51]. He's one of the top batters and one of the most-experienced going around.
"Maybe injuries caused him setbacks, because he had a wonderful 2013 and 2014, before he really started getting these injuries.
"I would have thought he would have been in Virat Kohli, Joe Root and Steve Smith's level, because he's capable of getting to that level as a batsman."
The second Test between Sri Lanka and England starts in Kandy on Wednesday.