Bairstow opens up on Super Over drama, Morgan ecstatic with key man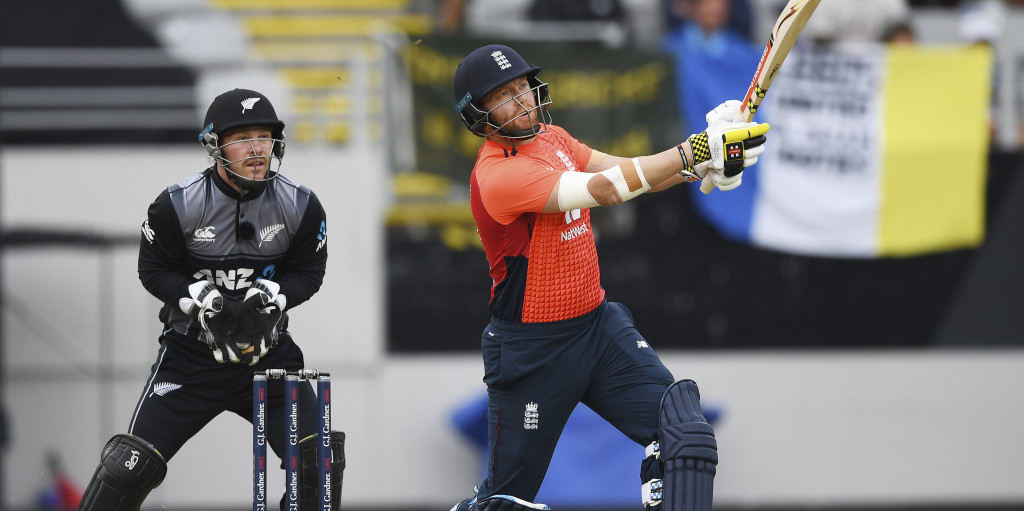 Jonny Bairstow admitted England "don't want [Super Overs] to keep happening" as England secured a 3-2 series victory over New Zealand, and admitted a shorter format tournament in 2018 played a part in preparing England for situations like these.
The Yorkshireman was named man of the match as the tourists wrapped up the series with a remarkable nine-run victory in a Super Over.
A crushing 47 from just 18 deliveries (including two fours and five sixes) in the regulation innings, followed by eight from three balls in the Super Over propelled England to victory and broke Black Caps hearts (again).
Speaking in his post-match interview, Bairstow – who had been short of runs in the series – spoke of his pleasure at finally being able to mount a telling contribution.
---
---
"I don't feel like I've potentially scored as many as I wanted during the series so to contribute in a shortened game, obviously the pitch here is quite favourable for the batters, so to get some runs was pleasing," said Bairstow.
"It was pretty imposing to try and chase down 150 but a lot of the guys played in the T10 last year and said, 'look, we're not far off here, if we can get within striking distance with the small boundaries, we've got a chance'."
The dramatic concluding scenes will have gone down a treat with fans and television broadcasters alike, but being a Yorkshireman, Bairstow would rather see a more sedate course to victory.
[jwplayer B8AA7N2e-yceS9uXa]
"We don't want to keep this happening, I don't think," said Bairstow.
"I don't think anyone wants to keep that going but it just shows how close the sides are and how close it's been throughout the series and it sets up what's going to be a fantastic Test series as well."
England captain Eoin Morgan gushed with praise at the series victory his experimental side had achieved.
Without superstar names the likes of Jos Buttler, Joe Root, Ben Stokes and Jofra Archer, England blooded several youngsters with these experiences expected to be vital as next year's World T20 draws nearer.
"Surprised we got any sort of a game in today with the weather that was around but it's always nice to play here," said Morgan.
[jwplayer 28a0zoqL-yceS9uXa]
"We chopped and changed a little bit and the guys coming in did a really good job. The Black Caps played well again, bowled really well and there was nothing between the sides for the 11-over game.
"And then, the Super Over, I thought the standout was Chris Jordan, a guy who's extremely calm under pressure and delivers."
Follow us on Twitter @Cricket365 and like our Facebook page.