Dawid Malan thrilled to 'keep silencing people' with World Cup hundred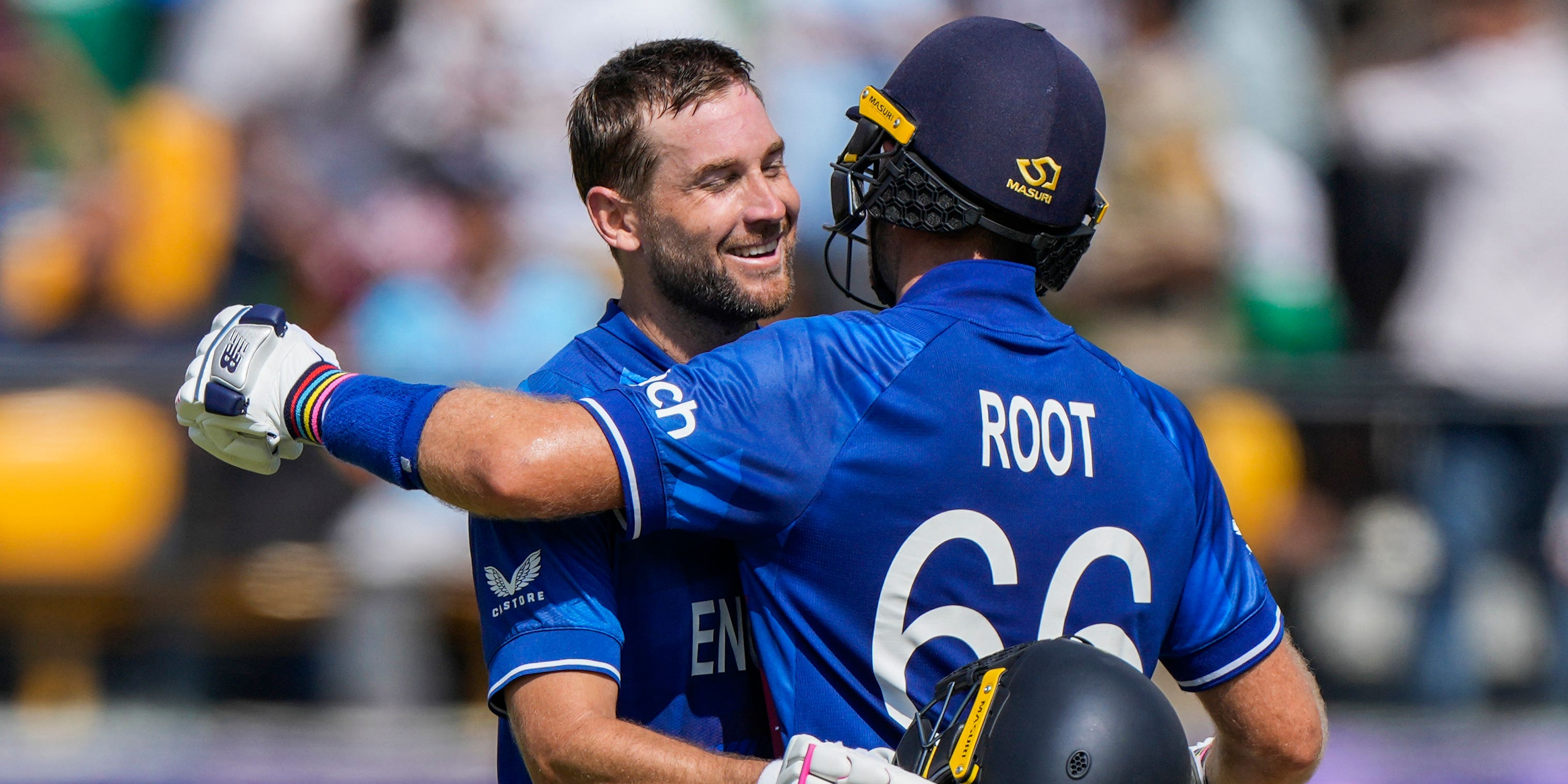 Dawid Malan vowed to "keep silencing people" after his century helped England get back to winning ways at the World Cup with a convincing display against Bangladesh.
Now 36, Malan has had to scrap hard for every opportunity he has had in international cricket and only inked his name into the World Cup side a matter of days before jetting out to India.
As recently as last month he was viewed as a versatile reserve batter for the tournament rather than a starter, but Jason Roy's untimely battle with back spasms and Malan's own player-of-the-series showing against New Zealand finally saw him nail down a spot at opener.
A false start in the tournament curtain-raiser against New Zealand put the pressure on England as defending champions, but for someone who has felt his credentials being placed under the microscope regularly Malan was well placed to stand up and be counted in Dharamshala.
He put on 115 with Jonny Bairstow (52) and 151 with Joe Root (82) on his way to 140 from 107 deliveries, three more than the final winning margin as the Tigers failed to live with a target of 365.
It was his sixth hundred in just 23 ODI appearances – the same number Sir Andrew Strauss managed in 127 caps and the explosive Alex Hales in 70 – but he still feels motivated by the struggles he has faced to find a place with England.
"I'm just hungry, hungry to play, to play well, hungry to score runs and win games of cricket," he said.
"I've wanted to be part of this team for so long and it's been impossible to break into with players that have been so good. I'm desperate to do well in this format and prove a point that I deserve to be in there.
"I feel like every series I'm under pressure. For me to keep silencing people is all I can do. If I can score as many runs as I can and help contribute to wins hopefully eventually people's opinions might change.
"To be able to score a hundred and say that I've been able to score a hundred in a World Cup game for England is fantastic."
Malan is, in many ways, an unlikely magnet for critics given his outstanding 50-over record. He boasts an average of 63.15 and a strike rate of 98.44, with exactly 1,200 runs on the board, but he is all too aware of those who remain sceptical about his ability to accelerate.
"There's been a lot of strange narratives around over the last couple of years," he said.
"But the majority of my cricket for England has been T20 cricket and I've always said, I can play it like a T20 game if you want me to. Just ask me to do what you need me to do and I'll do it."
Ahead of the game England had expressed concerns over the state of the outfield at the HPCA Stadium, with the loose, sandy soil composition making for uncertain conditions underfoot.
But the scale of their victory meant they were not forced to take any undue risks in the field and were able to bank the points without any scares.
"It was pretty bad. We're pretty happy to get through that game without any injuries – both teams, I think," said all-rounder Sam Curran.
"We don't have to come back here. But hopefully the outfield does get better: it's not very nice, what's happened to it. But I thought the wicket was really good.
"Luckily, there weren't too many balls we had to sprint after, we're just pretty happy that no-one's injured coming into the next game."