Denly given thankless task – opening the batting is just different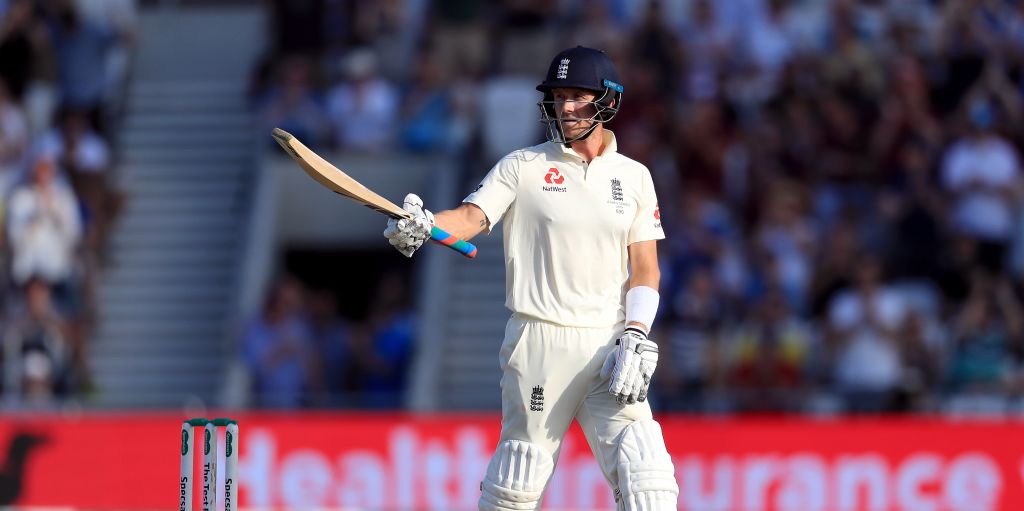 Joe Denly has been promoted to opener for the next Test. It's all very worrying. It'll be only his second Test when he's been first out of the pavilion. To my mind, you're either an opener or you are not an opener. And if Denly was an opener he'd already be opening, wouldn't he?
At the best of times, this trend for moving people up and down the order brushes up my fur the wrong way. I prefer everyone to know their role and unless there's some sort of emergency, stick to those roles, and especially when it comes to the first two in.
Opening bat is a highly specialist role and you can't lightly cast any bat-wielder in the role. This is because it's not like any other position on the card. Unlike any others, the innings is always at the same point when an opener comes in. It is always 0 for 0, it never varies from that and it never can.
You can come in at four with 250 on the board or zero, you can be seventh in with an agenda to throw the bat or block up an end. For everyone else, the narrative of the game is already established, but one and two start, like a writer, with the pressure of a blank page and having to create something worthwhile upon it.
If you usually bat at any other position, stepping up to stride out first means adapting to an entirely different dynamic. Some can do it, most can't. Some relish the opportunity to shape a game from the off, others want to have more direction from the events that have already unfolded.
You're also facing the new ball and all that might mean. Obviously whoever is in after 80 overs have been bowled usually has to feel that hard red cherry on the willow, but given England's propensity to quickly get skittled out for not many, that's not happening as often as it should.
You're also the first to play on the wicket. Subsequently, batters have an idea of how the strip is playing and how the conditions are affecting the swing, but openers do not have that luxury and need to be prepared for pretty much anything from the first delivery
On top of all these things, if you get in, you have to be physically and mentally prepared to bat for longer than anyone else. You have to be psychologically strong as well as be able not to flag after a few hours.
By promoting batters who are more used to any other position, you are asking them to play a very different game. It's just not batting in the way batting is for anyone else.
This is why over the decades, openers have traditionally not gone up and down the order. You're an opener and that's that. From Marcus Trescothick to Michael Atherton, Geoff Boycott, Len Hutton, Alastair Cook and Graham Gooch, they were Openers with a capital O. Yes occasionally for one reason or another, they may have taken a different position, even when they did, they were still an Opener.
Obviously, if you do not have a reliable opener or your first choice is injured, some poor sap has to do the job. Denly has opened in the Championship but only once in Test matches and at 33 years old it's not like he's going to become a specialist now, rather, he's just giving it a go because Jason Roy is averaging nine.
It is far from ideal. Just because you've scored runs further down the order doesn't mean you'll do so when you go in first. Let's just hope that Denly is up to the job, but it is worrying that we simply do not seem to have a specialist that can step into the role that Roy is so manifestly struggling with.