How long did it take England to reinvent normal top-order Test batting?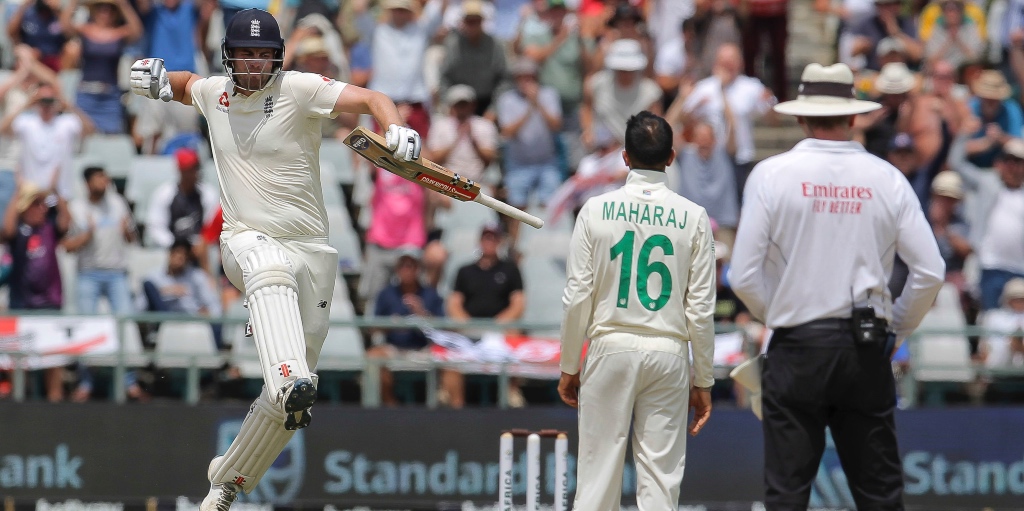 I have an idea. Do you want to hear my idea? Those familiar with the repetitive songs of CBeebies show Molly and Mack will no doubt reply, "Hope it's a good one – let's hear your idea."
My idea is a circular object that turns on what I'm going to call an 'axle'. I reckon you could affix several of these rotating objects to a load-bearing platform and use it to transport goods or even people.
You might have some sort of name in mind for this spinning creation of mine – but it's my invention, so I get to name it and I'm going to call it a 'circley-go-round'.
Dom Sibley's hundred in Cape Town felt like the moment that England reinvented the circley-go-round. It was a patient, watchful, occasionally grim thing, but when Ben Stokes slithered his way to 72 off 47 balls, you got a sense that maybe, just maybe, there was a bit of merit in employing a subcontractor to do all that tricksy, awkward, seeing-the-shine-off-the-ball work.
[jwplayer qpojEiRM-yceS9uXa]
In truth, Stokes could easily have faced the shiniest of balls because he first took strike at the start of the 81st over. South Africa's quicks had all bowled a dozen overs or more by that point, though, plus what they'd got through in England's first innings.
Time matters. Putting overs into quick bowlers' legs matters. In New Zealand earlier this year, England became oddly and explicitly aware of this.
Before that series began, Root spoke of how he was happy for his team to score at two an over for 150 overs or more.
"If that's what it takes to make 400 then we've got to be prepared to do that," he said.
Root's words amounted to official confirmation of a direction the team seemed to have been moving in for a little while – particularly at the top of the order.
In the fourth Ashes Test of 2019, Jason Roy had slid down to number four with Joe Denly replacing him as opener. Ironically, a rather tidy opening over from Pat Cummins meant that Roy actually took strike before Denly in the second innings of that match, but still the implication was clear: England were looking for a bit more obduracy from their top three.
They'd perhaps come round to this way of thinking in part thanks to the efforts of Rory Burns who'd made a hundred and a fifty in the first two Tests with a strike-rate well below 50. Denly had also proven a minor impediment for Australia in the second and third Tests, if only in terms of balls faced.
Hanging around, seeing the shine off, doing the hard yards – these are clichés about opening the batting. How exactly did England end up talking like this approach was some mad innovation they'd only just come up with? At what point did they actually forget?
In a now somewhat infamous comment made in South Africa in 2016, former coach Trevor Bayliss said: "Ultimately, I'd like to see two of the top three guys as attacking-style batters."
There was a certain (perhaps unconscious) rewriting of history in later years with the 'attacking' part of that quote often misremembered as 'positive'.
It was a credible defence in a modern cricket world where 'positive' is always good and so anything good is by definition 'positive'. (This understanding of 'positive' is also how we end up with near-nonsense like "you can be positive in defence". If you're saying batsmen shouldn't be half-hearted or tentative when they play defensive shots, please can I lend you the word 'decisive'?)
Bayliss didn't say 'positive', though. He said 'attacking'.
Alex Hales made his Test debut on that tour. Nick Compton played his final Test just a few months later. This would seem to be the period when England forgot about normal top-order Test batting.
That's quite something, really. England forgot about normal top-order Test batting while Alastair Cook was still playing.