Morgan believes Stokes can inspire a generation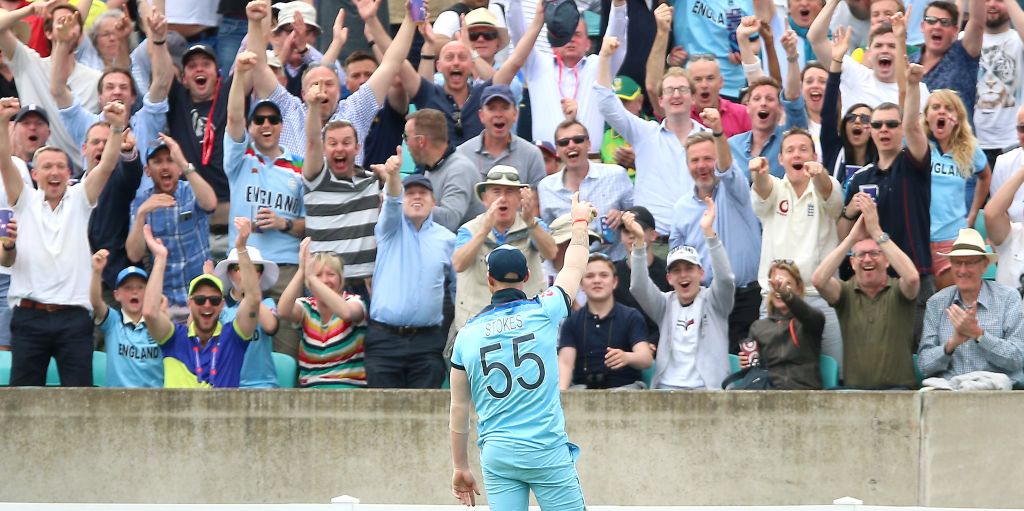 England captain Eoin Morgan believes Ben Stokes can be the talismanic figure to revitalise English cricket.
Stokes lit up England's opening day victory over South Africa with impressive performances in all three facets of the game.
The Durham all-rounder top-scored for England with 89 from 79 balls, cleaned up the South African tail and drew global praise for that catch.
Morgan spoke of Stokes' ability to reach a broader audience, stating: "Everybody can experience taking a great catch, getting runs or taking wickets, just having one of those days where everything goes right… kids all the way through to granddads.
"Everyone from five-years-old to 75 who watched the game the other day can relate. For the sport, it is awesome."
Following in the footsteps of former England all-rounders Ian Botham and Andrew Flintoff, Stokes appears the most likely candidate to transcend into the mainstream consciousness, and this summer's festivities will provide no better chance since 2005.
As with the aforementioned Botham and Flintoff, however, Stokes has found himself in the headlines at times in his career for off-field incidents.
Stokes was cleared of a charge of affray in August 2018 following a well-publicised brawl outside of a nightclub in Bristol in September 2017.
Stokes courted further controversy shortly after the Bristol incident when a video surfaced on social media which appeared to show Stokes mimicking Katie Price's disabled son Harvey in a derogatory manner.
Redemption is a common theme in inspirational stories and Stokes' conduct in the two years since has been exemplary.
Referencing Stokes' maturation on and off the field, Morgan said: "Ben has been unbelievable since the Bristol incident. His work ethic, mentality around the changing room and his performance all worked towards what happened the other day – contributing in all three facets of the game.
"He did it with a great temperament, which is fantastic to see because he is maturing a huge amount as a cricketer."
The rise, fall, and rise again of Ben Stokes is a story that will capture the public's imagination.
Should England prevail in the World Cup and the Ashes this summer, English cricket will have a new cult hero to worship.