Wagner, Stokes treat us to 'Proper Test Cricket'
There are many things that make cricket the greatest of all sports, and not all of those things involve hastily shoving homemade sandpaper down your underpants.
One of the non-homemade-sandpaper-down-your-underpants reasons is its unique dynamic. A series of individual contests within a team framework.
The evening battle between Ben Stokes and Neil Wagner lit up a tense, nervous final day in Auckland. The two traded blows for 45 thrilling minutes before Wagner emerged a deserved victor.
There are a couple of things worth noting here. With the Australians' macho bullshit image lying in tatters, here was a real example of what "playing the game hard but fair" really means.
Not witless willy-waving posturing or pre-prepared childish insults, but two cricketers going toe-to-toe against an opponent who has earned their respect. If there's such a thing as "Proper Test Cricket" then this surely was it.
Second, Wagner is a truly extraordinary cricketer. He really shouldn't exist in the speedgun era. But even though everyone knows he bowls at 132km/h he continues to hoodwink the world into thinking he's a fast bowler.
He bowls at exactly the same speed as an England attack that we are constantly told is crying out for more pace.
But speed from the hand is only part of the equation. What gives Wagner the illusion of express pace – and crucially allows him to bowl far more short balls than most – is a low, skiddy trajectory from a bustling run-up and fast arm.
He bowled one over at Stokes in which every single delivery landed short of halfway yet never threatened to exceed the two bouncers permitted per over.
The ball scurries through at chest or neck height. Horrible to deal with and, unlike plenty of bouncers from faster, taller bowlers, not an ounce of effort wasted.
You know full well that the short ball is coming more often than not from Wagner, but you also know every one of them will ask a question of your technique and your ticker.
Stokes, playing his first first-class innings since the third Test against West Indies in September, came up with answers until three balls before tea. Sometimes those answers were lucky guesses, but that's okay.
With the sanctuary of the dinner break a tantalising three deliveries away, though, Wagner's relentless inquisition bore fruit.
Viewed in isolation, Stokes' dismissal looks awful. An attempt to carve the ball over third-man that ends up looping tamely to point.
In context, though, this was one to give to the bowler rather than take from the batsman. Wagner had bowled for it from the word go.
Stokes, four-and-a-half hours into his innings and perhaps troubled by the back problem that prevented him bowling, made one error and paid the ultimate price.
The timing of the dismissal was everything: the final over before the break. Had England gone in six down, they would have had real hope still.
Wagner was not thinking of the break, though, still running in as hard as ever at the end of a long spell. Exemplifying the New Zealand effort.
It was the third consecutive such decisive blow at the end of a session following Joe Root last night and Moeen Ali in the afternoon today.
Five years ago today, Wagner had Ian Bell caught by Tim Southee on the stroke of tea here for 75.
England somehow escaped with a draw that day. From the moment Stokes trudged off to be followed by the jubilant Kiwis, there seemed little chance of a repeat.
Wagner still wasn't done, returning after the break to remove Chris Woakes with another short ball fended into the legside to confirm there would be no great escape this time.
England had four half-centurions in this innings; Wagner's short stuff accounted for three of them.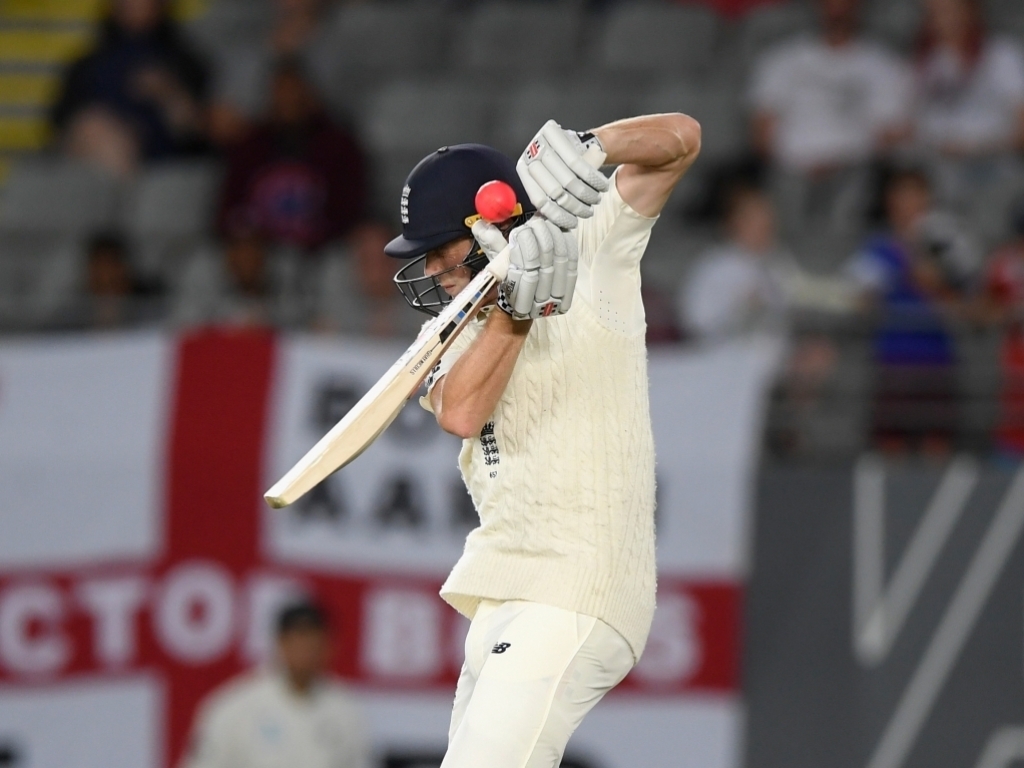 England showed some fight in their second innings, but it's not enough. Defeat by an innings and 49 runs is a humiliation. New Zealand were better, individually and collectively, in every way in every discipline.
Joe Root and his team must reflect on a match lost in little more than three days' play on a blameless pitch.
The damage was done, of course, on that crazy first morning back in the dim and distant past when Steve Smith was still Australia's captain.
It continues a frankly shameful run of away form. Ten defeats in the last 12. Five innings defeats – and a 10-wicket defeat – in the last eight.
Victory in this two-Test 'series' is already out of the question for England. It will take the greatest comeback Easter weekend has ever seen for them to emerge with a 1-1 draw.