Olly Stone ready for whatever role is required to make England World Cup squad
Olly Stone is happy to be the heir apparent to Liam Plunkett if it means selection in England's World Cup squad later this year.
Stone has been a rare shining light in England's five successive ODI defeats, taking seven wickets in four matches, while in South Africa he has excelled when brought on to bowl after the powerplay.
His style – pacey, into the pitch and giving South Africa batters the hurry-up – has drawn comparisons with Plunkett, who specialised in taking wickets in the middle overs between 2015 and 2019.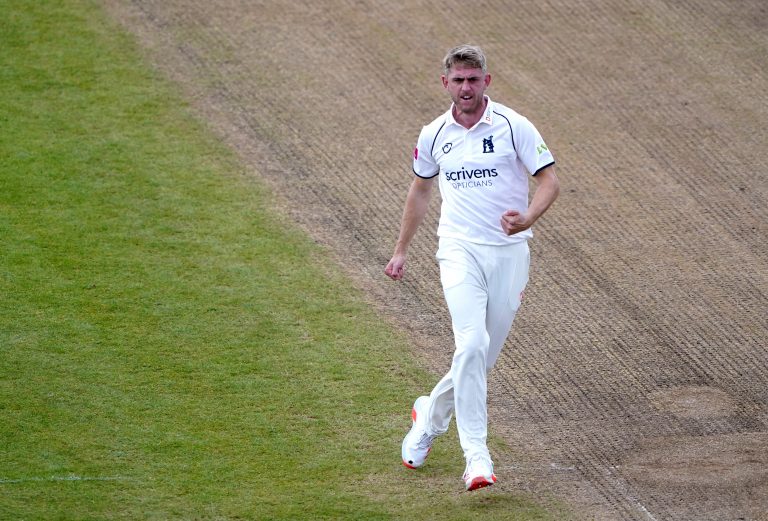 England, who are often among the online cricket betting favourites for big tournaments, have tried a few options after moving on from Plunkett following his instrumental displays in the 2019 World Cup success – and it seems Stone is being primed for the role for the defence of their title in India in the autumn.
"It's not something I've been used to, I've always been used to bowling up the top and at the death, but any way in the England team, I'll snap someone's hand off," Stone said.
"It's great to be out there, great to be performing and if that's the role I'll feature in the future then I'll happily do it.
"It's obviously not gone the way in terms of the results we've wanted, but I guess personally that it's nice to be out there and showing people what I can deliver.
"Every series, you're obviously aiming for, the World Cup is a big one that we're all pushing towards and hopefully some performances get that call."
Stone has had multiple injury issues and the latest of four stress fractures in his back prompted an operation in 2021 to fit two metal screws designed to strengthen his spine.
The 29-year-old has been on the comeback trail in recent months – and will fly to New Zealand later this week ahead of a two-match Test series – and hopes he can emulate James Anderson in prolonging his career well into his 30s.
"I've obviously struggled with injuries in the past, hopefully I can tag that on at the end of my career and do something similar to what Jimmy's done – he's obviously a freak," Stone said.
"I could go a bit longer than maybe I would have if I'd had a bit of cricket under my belt."
Stone could make his third international appearance in the space of six days on Wednesday, where England will be bidding to avoid a series clean sweep by South Africa.
However, England could shuffle their bowling options at Kimberley as they look to end a disappointing tour on a high.
"We haven't played our greatest cricket," Stone added. "We've not had the all-round performance that we want but there's some positives to take forward.
"We'll go into tomorrow giving it our all and hopefully we can win the final game and finish the series on a positive note."