Stokes compared to England great; warned hero status may be a "burden"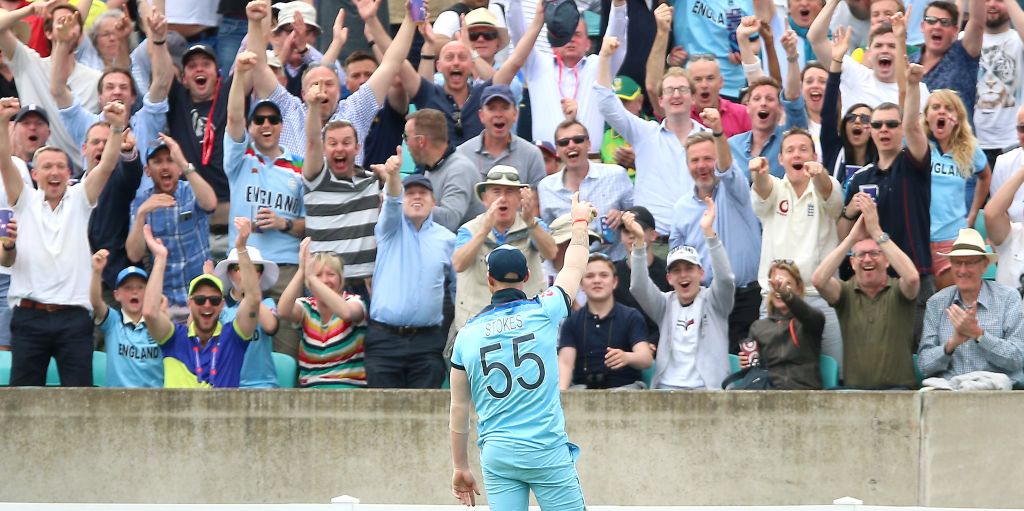 Ex-England captain Andrew Strauss heaped praise upon World Cup hero Ben Stokes, comparing his exploits to those of ex-England all-rounder and cult hero Andrew 'Freddie' Flintoff, but warned of the extra pressure and increased scrutiny he will now experience.
England all-rounder Ben Stokes capped off a magnificent World Cup with an inspirational unbeaten 84; a knock that rescued what was increasingly looking like a forlorn chase with England 86-4 at one stage.
An exhausted Stokes, with the aid of Jos Buttler hauled England to a super over in which the pair set a target New Zealand could not surpass.
It was a remarkable turnaround for the 28-year-old who less than one year ago, was found guilty of affray following a well-publicised brawl in the streets of Bristol.
Strauss, though, always believed that Stokes had the strength of character to overcome his chequered past.
"You know what, I just remember going down to the police station with Ben. I spent a long time with Clare, his wife, waiting for him to come out of the…jail," said Strauss.
"What struck me as soon as he came out was actually his character. Because he stood up and said, 'I've got this horribly wrong. I apologise sincerely for what I've done here'.
"From that moment on, I thought this was going to be a good thing for him. But I also thought this was going to be very noisy and very hard for us to navigate.
"It was very hard to know which way it was going to go. People can go two ways after something like that happens to them.
"Anyone who knows Ben and who has played with him knows what an incredible person he is to have on your team.
"What we've seen is some of those rough edges just smoothed a little bit over the last 12 or 18 months without him losing that incredible desire and hunger to win.
"It's an easy story to say what happened in the World Cup final is redemption for him, but I just think it was one of English cricket's talents showing what he can do on the greatest stage."
Stokes' redemption arc appears to have been completed, but Strauss acknowledged that Stokes will now face a different sort of challenge.
"What will be hard for Ben going forward is the levels of adulation he'll receive," Strauss said.
"That was a burden for Freddie Flintoff – he often lived up to it and that was great, but increasingly you are under more and more pressure to be the man every time you play and that is a big burden.
Strauss' comments came as he announced that day two of the second Ashes test at Lord's (August 15) will turn red in aid of the Ruth Strauss Foundation.
The Ruth Strauss Foundation was set up by Andrew Strauss in honour of his wife Ruth, who sadly passed away due to a rare form of lung cancer in December 2018.
The foundation specialises in providing support and assistance to patients and the families of those who suffer from lung cancer, as well as providing grants towards the research into rare forms of the disease.