The Short-Lived Seven: Ranking the walk-on part England spinners of the 2010s according to how badly it went for each of them
It always goes the same way when you try and do a one-cap wonder XI. You find you're spoilt for choice when it comes to bowlers but desperately short of batting candidates. So let's ignore the batsmen. Let's ignore the seam bowlers too. Let's zero in on the spin bowlers, because that's where we saw the greatest number of weird, short-lived England selections during the 2010s.
Let's expand the selection criteria slightly too, so that we've got something to work with. Three Tests is still only really a walk-on part. It's also fewer than a batsman would ever be given. In the last ten years, the only batsmen discarded after fewer than five Tests were Haseeb Hameed, who got injured before he lost form, and Ben Duckett, who poured a pint over Jimmy Anderson's head.
Gareth Batty has also been ruled out. While he seems eligible on the basis of having played two Tests in the 2010s, he was already a seven-Test veteran before the decade began.
We're left with seven names. (FESTIVE FUNTIME QUIZ: Without reading ahead, can you name them?) Let's put them in order according to how badly the experience of playing Test cricket panned out for each of them.
Least bad first.
James Tredwell
Two Tests. 45 runs at 22.50 and 11 wickets at 29.18.
I would argue that James Tredwell's Test career went way better than anyone ever expected, largely on the basis that it happened at all. Tredwell took six wickets in Bangladesh in 2010 and then five in the West Indies in 2015. Here's another fact about James Tredwell's Test career: he suffered 10 drops across those two matches. Imagine what his average could have been! (It's worth pointing out that Tredwell himself was responsible for three of those drops.)
Dom Bess
Two Tests. 111 runs at 37.00 and three wickets at 40.33.
Dom Bess played two rather unexpected Tests against Pakistan in 2018. He made a fifty and also a 49 batting as a nightwatchman. His bowling was not disgraceful. He may play Test cricket again. (UPDATE: He may in fact play Test cricket again this year.)
Liam Dawson
Three Tests. 84 runs at 21.00 and seven wickets at 42.57.
There is a good chance that Liam Dawson was the name that escaped you if you were trying to guess all seven of these guys. Liam Dawson is one of those cricketers. He made 66 not out batting at eight in his first Test innings in India in 2016 and then took 2-129 in 43 overs, which is the kind of thing that happens to spinners like Dawson when they get picked to play in India. After that, he made a pair against South Africa in 2017 and bowled okay before doing not much of anything in what will surely be his final Test appearance against the same opposition a week later.
Mason Crane
One Test. Six runs at 3.00 and one wicket at 193.00.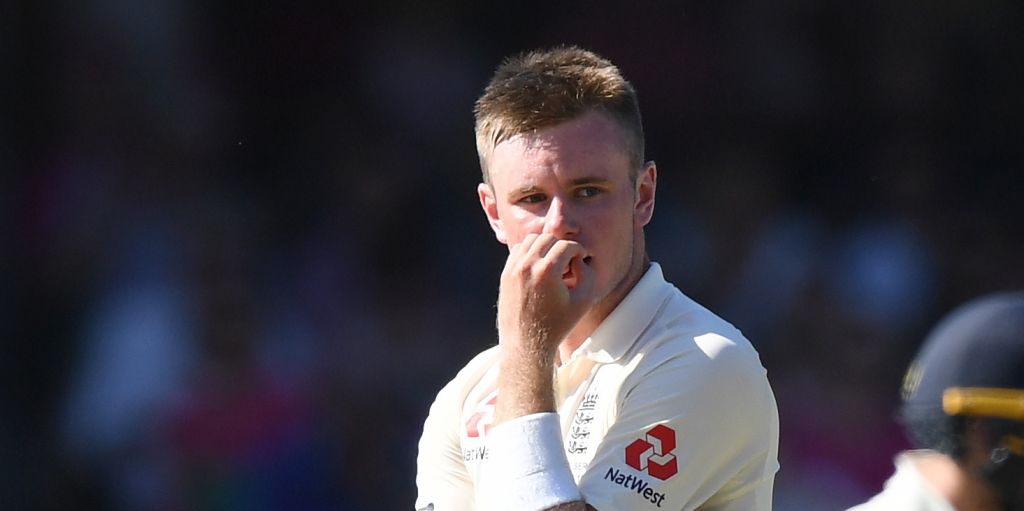 The fifth Test of an Ashes tour often brings an unexpected debut. Mason Crane's was piss-poor, but qualified by the fact that pretty much everybody agreed at the time that he was 'one for the future'. It'll be interesting to see whether that future ever comes. It doesn't always for England spinners.
Scott Borthwick
One Test. Five runs at 2.50 and four wickets at 20.50.
Déjà vu (except not really because it happened four years earlier). It was also in Sydney that Scott Borthwick made his sole Test appearance in 2014. Four Ashes wickets at 20.50 seems, on the face of it, to be a far more satisfactory return. You have to factor in that Borthwick's all but given up turning his arm over since then though. He is therefore a good distance further away from bowling spin for England than Crane.
Simon Kerrigan
One Test. One not out and 0-53 from 48 deliveries.
It's hard to imagine a Test debut leading to a greater professional unravelling. Playing for Lancashire, Kerrigan used to take wickets for fun, but after bowling just 48 deliveries in the fifth Ashes Test of 2013 he started going backwards faster than Ferdie Adoboe. Kerrigan has signed to play for Shropshire next season.
Zafar Ansari
Three Tests. 49 runs at 9.80 and five wickets at 55.00.
What could be worse than a guy who played a Test and all but lost the ability to bowl as a consequence? How about a guy who played three Tests and enjoyed the experience so little that he gave up cricket completely. Zafar Ansari went to Bangladesh and India in 2016 and then said, "Thank you, that was very nice, but I think I'll call it a day there if you don't mind."