Unanswered questions after England's winter of discontent
Having spent five months concealing it behind their other myriad flaws, England ended a bleak Test winter with a timely reminder of their inability to run through a tail.
In both innings at the Hagley Oval New Zealand were able to wriggle off the hook and ultimately escape with a deserved draw and series win, their first over England this century.
For England, it means a record-breaking run of 13 away Tests without a win for a team with gaping holes running right through it.
The one positive – and it's a big one – from this two-Test afterthought was a return to form for Stuart Broad.
At the start of the series Broad looked certain to lose the new ball, but England's 58 all out on the first morning in Auckland saw all plans ripped up and Broad restored.
He provided an answer, for now, to one of the big questions England were facing.
Now they just need answers to the ones over both openers, number three, the all-rounder, the wicketkeeper, the third seamer, and the spinner. Simple.
It says much for the scale of the mess that one of the winter's one genuine successes, the keeping of Jonny Bairstow, has still become a question.
Is this arduous dual role for one of their three vaguely reliable batsmen a luxury England can currently afford?
After 21 runs in four innings, the end of Alastair Cook's Test career looks worryingly close for a side that has spent five years trying and failing to replace his last decent partner.
At the moment the fear is still more that Cook himself decides to retire to the farm than England taking him out back and shooting him. But both those possibilities suddenly look very real.
Mark Stoneman's second-innings half-century in Christchurch probably secures his place for the start of the summer but not the end of it. He needs a big score soon.
Both openers are especially vulnerable to any kind of early-season form for Haseeb Hameed.
Then there's James Vince. Ah, James Vince. You really do have to stand back and admire a batsman seemingly calibrated specifically and expertly to infuriate.
When not making inconsequential 22s, he's getting just enough runs to muddy the waters without actually making a telling contribution but getting those runs in undeniably eye-catching fashion.
His 83 in Brisbane was excellent. His 55 in Perth quite possibly the greatest 55 in Test history.
The 76 in Christchurch was another Vince masterpiece. Enough to stay in the side. Enough to suggest he's worth persevering with.
Enough to make you want to forsake all your earthly possessions and swear allegiance only to James Vince's cover-drive. Not enough to actually influence the match in any seriously meaningful way.
Fragile yet beautiful, beguiling yet infuriating, Vince's Test career to date is precisely the one large numbers of people seem to think Ian Bell had.
As it is, a batsman who has had more chances than most has now done just about enough to start the summer at three.
In so doing he's also cut off one of the more attractive solutions to England's fragility: moving Cook to three. Great stuff, Vincey.
Next come Joe Root and Dawid Malan, and the sweet, sweet taste of straightforward selections. Let there be no more talk of Root at three. Let him bat four and continue scoring between 50 and 85 literally every time he bats.
Ben Stokes is a certainty until and unless he isn't. Bairstow is a certainty but his precise role isn't.
Stuart Broad and James Anderson are certainties until their bodies finally give way under the unsustainable strain of forming the world's only two-man bowling attack.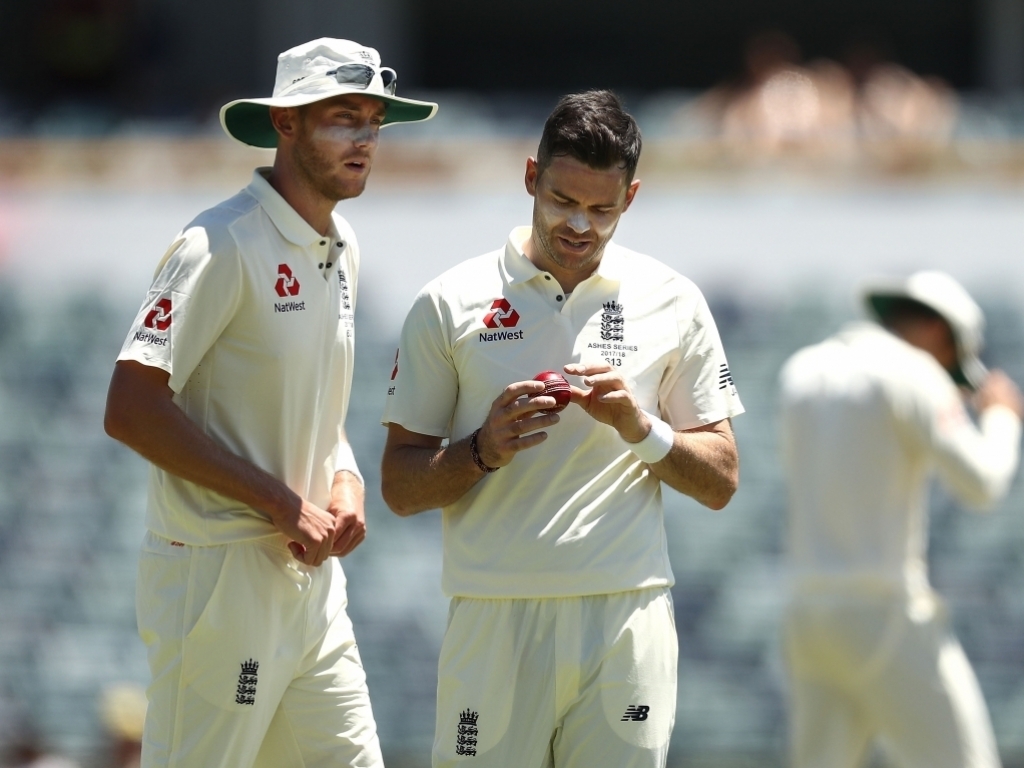 Their 47 wickets this winter came at 29.82 apiece; the other England bowlers combined took 34 at 72.84. Branderson must never retire.
England once very cleverly called Moeen Ali the second-choice spinner when he was obviously the first-choice spinner.
Incredibly, that was less than a year ago. No idea what he is now. Mason Crane and Jack Leach both received good notices for their debuts but the numbers didn't really stack up.
Root was statistically England's standout spinner of the winter – and third best bowler overall – with four wickets at 32 each. Expect Moeen to be back for the first Test of the summer, accompanied by much wailing and gnashing of teeth.
The third seamer should probably be Chris Woakes, although that does leave England with a pace bowling attack boasting less diversity than a group of White House interns.
Mark Wood, the absent hero who would have halted the Australian charge for sure in the Ashes, proved unable to halt Ish Sodhi and Neil Wagner in Christchurch.
He may get another chance, but let's just hope because he's seen as the best option rather than the fastest.
But after England's own capitulation in the face of Wagner's 82mph bumper barrage in Auckland and Vernon Philander's filleting of Australia on the final day of the fourth Test, let us please consign "England need more pace" to the same dustbin as "Root must bat three because reasons".
There are enough things this England Test team desperately does require without concocting others.