Willey expects more white ball specialization
England allrounder David Willey says that the jam-packed schedules facing players will lead to many more becoming red or white ball specialists.
Willey feels that the lure of T20 Leagues will cause a growing number of players to quit the four-day game in favour of the less demanding and lucrative short format.
Speaking from New Zealand Willey said of Adil Rashid's decision to specialize in white ball cricket in 2018: "It's to be expected.
"It is too much to play everything and that's cricket now. If you look around now with all the white-ball cricket around the world people can make a career out of that.
"People make decisions in all different careers as to what they enjoy and what suits them and it wouldn't surprise me if more guys do it over the next few years with the amount of white-ball cricket that's available throughout the year.
"Whether more people decide to do it or not is another matter but it's certainly been discussed.
"It's just the way the game seems to be going and these Twenty20 competitions are appealing to people not only for the cricket but also financially.
"At the end of the day we have a short time playing sport – it's not something we do until we're 60 years old – and there comes a time when you have to make decisions for yourself and your family."
ALSO READ: Rashid white-ball only decision makes perfect sense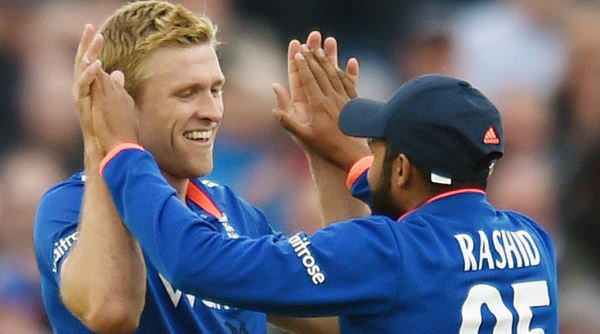 Willey concedes that he and other white ball squad members will have a difficult time breaking into the Test team given that they miss so much first class action due to international duty.
He added: "It's probably nearly impossible to play Test cricket when you're playing so much white-ball cricket.
"Last year we were barely available for any four-day cricket because of the Champions Trophy so it then becomes difficult to play regular red-ball cricket, which you need to be doing if you want to be pushing for Tests.
"If you're only playing two or three games a year, you're probably not making much of a contribution to a Championship title and you're certainly not going to be able to push for Test cricket, so if you are in that position you're probably thinking 'what am I playing it for?'"