England's batting has got really, really bad and there are no obvious solutions
England are bad and the takes are hot. The defeat to Pakistan at Lord's, completed with indecent yet entirely fitting haste on the fourth morning of a match the tourists had dominated from the start, felt unusually significant.
Lord knows England have lost matches before. Lord knows they've collapsed before. But there was something undeniably seismic about this one.
Perhaps it was the shock of such a rude home thrashing after English cricket spent the winter telling itself not to worry because everyone loses away from home these days.
Perhaps it was the shock of starting a summer so badly, with England tasting defeat in their opening Test of the season for the first time since 1995.
Or perhaps it was just that the batting was really, really, really crap.
Maybe it's that nobody seems to have any answers. A middle-aged man who still unironically refers to himself as The Analyst has blamed the social media that the young people have now, although Twitter doesn't seem to have had too much adverse effect on Virat Kohli's technique while Joe Root still averages well over 50 despite all those hotel ads.
Former captain Michael Vaughan, meanwhile, is seeking comfort in England's traditional method for responding to dramatic batting failure. Drop one of the bowlers.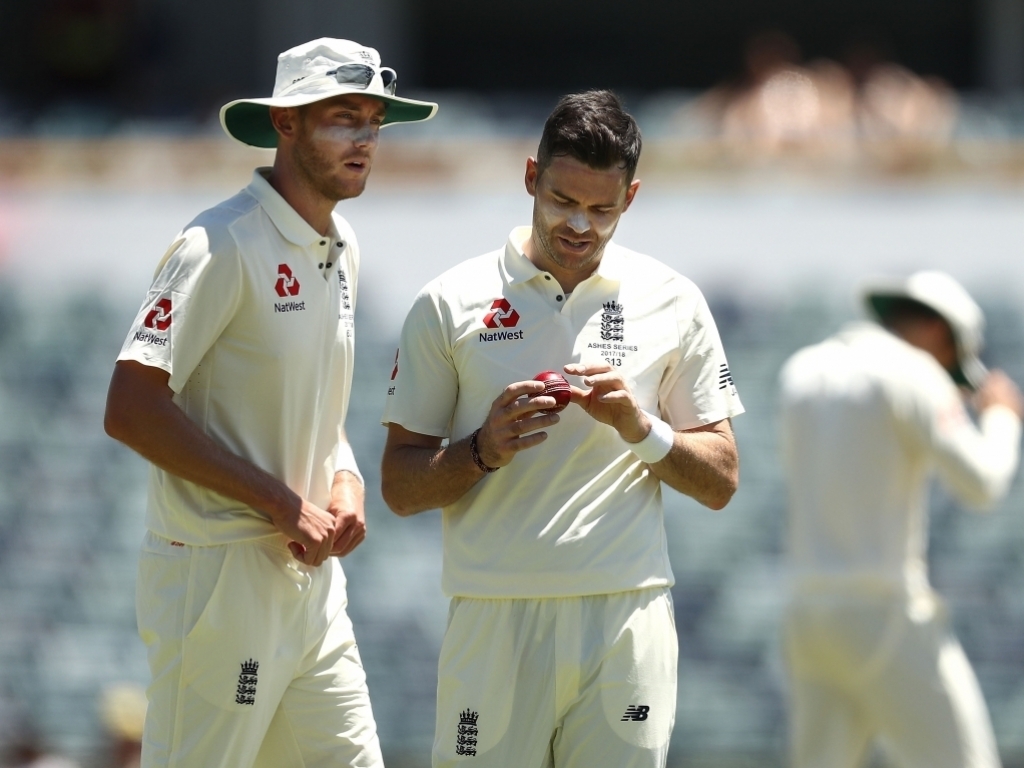 Folly, of course, although one of the key frustrations/joys (delete according to allegiance) of those three-and-a-bit days in St John's Wood was watching the way Pakistan surgically removed batsman after batsman on day one by bowling full and straight while knowing with an unquestionable and absolute certainty that England's bowlers would respond by bowling too short and too wide.
And while Vaughan advocates dropping Stuart Broad or James Anderson, if they are to jettison a bowler after losing – it will surely be Mark Wood after the hubris of a side that has now lost eight of its last 21 home Test matches deciding it could use those matches to try and improve their away form.
England's problem is not that they cannot bowl or cannot bat. It's that they cannot bowl when the ball doesn't move, and they can't bat when it does.
It's a traumatic combination that leaves the occasional high-scoring draw amid a dizzying combination of thumping victories and crushing defeats. And right now, the defeats outnumber the victories.
The decline in England's Test batting standards over the course of this decade really is staggering. Root is the huge exception, while Alastair Cook rumbles gallantly on, but elsewhere the story is bleak.
England's ongoing struggle to replace Andrew Strauss is well documented, but in truth they are still trying to adequately replace Jonathan Trott, Kevin Pietersen and Ian Bell.
Cook and Root are the only two current England batsmen averaging north of 40. England's top seven in the 2010/11 Ashes victory all had career averages above that benchmark and nobody really thought much of it.
Imagine that. Strauss, Cook, Trott, Pietersen, Collingwood, Bell, Prior. Will we ever see the like again?
Back then, the big problem with England's batting was that Bell only scored hundreds when somebody else did, and yet a rolling cast of at least two and usually three of them seemed to be under permanent pressure of the axe.
England have handed Test caps to 12 batsmen since 2014. Only Haseeb Hameed – currently unpickable as he tries to rebuild his game in the Lancashire second XI after injury and catastrophic lack of form – has averaged 40.
Only Jos Buttler, Sam Robson and Gary Ballance have managed to eke out a mark above 30. The dirty dozen's combined average is 26 – food for thought there for England's batting coach Mark Ramprakash (Test average: 27.32).
But what can be done? Bad England performances, just like good ones, are used as evidence to justify existing viewpoints.
So those who feel cricket must return to free-to-air TV (like it was in, er, the 1990s) will point to the lack of visibility and a shrinking talent pool.
County cricket die-hards will say the marginalisation of "proper" red-ball cricket is the reason.
Others will single out the failure to select their own particular favourite player, because the absolute worst thing that can happen for your reputation is to actually get picked – as Mark Wood, a cricketer who remains far more compelling in theory than reality, has found out.
There are no easy answers, but things look rotten from the top.
This batting line-up is not as good as that from seven years ago, but neither is it as bad as its current performance level.
A decade ago, good players came into the England team and thrived.
Now good players come in and struggle, and it's happening too often to too many to be a coincidence. Ask yourself this: would a 28-year-old Paul Collingwood come into the England team right now and average 40?
Even the failures of the Andrew Strauss era – Ravi Bopara, Eoin Morgan – would be among the higher performers of the recent crop.
England's problems go way beyond Mark Stoneman's braced front leg or Jonny Bairstow's expansive driving. England's problem is not the County Championship schedule or James Hildreth not getting a go.
Things have not been this bad for this long since Duncan Fletcher and Nasser Hussain got hold of a shambolic rabble of a side in 1999. It took years to put right then, and England may face a similar journey now.
Whether they have the will or even the right people in place is another matter.
Odds for the next test can be found using a Big Freebet.