Imad: It's any player's dream to play Test cricket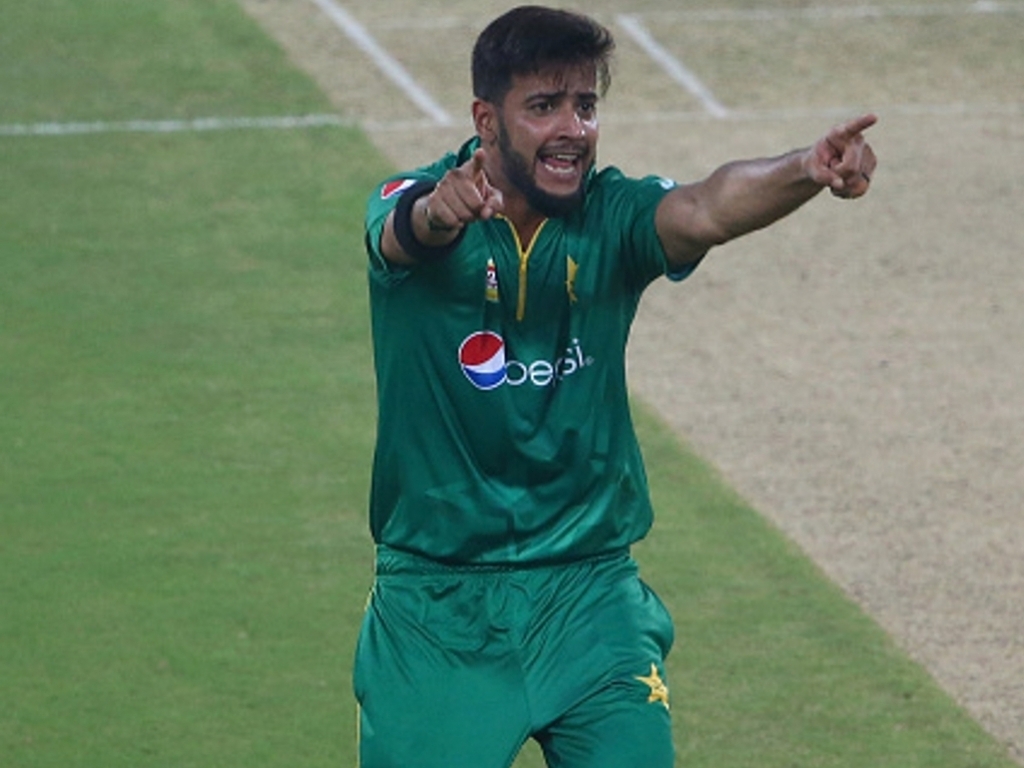 Pakistan spinner Imad Wasim has confessed that he would love to break in to the Pakistan Test team after achieving success in the limited overs formats.
The Swansea-born tweaker has taken 21 wickets in 15 T20Is at an average of 14.28 and would love to get an opportunity in the longest format.
Imad told PakPassion.net: "Ask any cricketer and it's their dream to play Test cricket for their country. Test cricket is the ultimate test for any cricketer and it tests your mental approach.
"Playing Test cricket is the only goal a player can have. But, I don't rush things and if the selectors and coach and captain want me to play Test cricket I will give my all. If I am not selected I don't mind as it's something that is out of my hands or in my control.
"I will just continue to work hard and carry on playing in the formats I am picked for and in domestic cricket."
The left-armer is keen to avoid becoming a footnote in Pakistan's cricket history and would love to make a success of his career.
The spinner added: "I have waited ten years for a chance to play for Pakistan and I am not going to let it go easily; that's for sure. I am going to do everything in my power to not just stay in the Pakistan team but also to make a name for myself and make my country proud."
The 27-year-old was asked where he got his confidence from and replied: "That confidence comes from within me. I think I was born like that. On the field I want to be involved in everything.
"I want to work hard. Success breeds confidence and if you watch the legends of the game, the likes of Viv Richards, Wasim Akram and Imran Khan they all had very positive body language.
"If you are confident enough you can achieve anything, but of course that confidence needs to be expressed in a good way and should not become overconfidence. My approach is that I want to win the game with either bat or ball or both if possible.
"I'm a naturally confident person in life in general and away from cricket. I want to take the game on and take on challenges and I have never backed down from any challenge that is in front of me. Win or lose, you have to be brave enough to step up and grab any opportunity in front of you."
Imad has made an incredible start to his international career and became the second Pakistan player to take five wickets in a T20I when he took 5 for 14 to dismatle the West Indies in the first match of the series back in September.
The spinner has credited the amount of time he spent playing first class cricket with his ability to adjust to playing at the highest level.
Imad added: "What has helped is that I've had eight or nine seasons behind me of First-Class cricket before I got into the international side, and playing for Pakistan Under 19s and Pakistan A has also helped a lot.
"I knew playing international cricket would be tough, but deep down I knew that I wanted to make a name for myself and for my country. If you take all that into consideration then I don't think it's surprising that I have made a good start in international cricket."