Kohli opens up on India progression, trophy drought, seamers emergence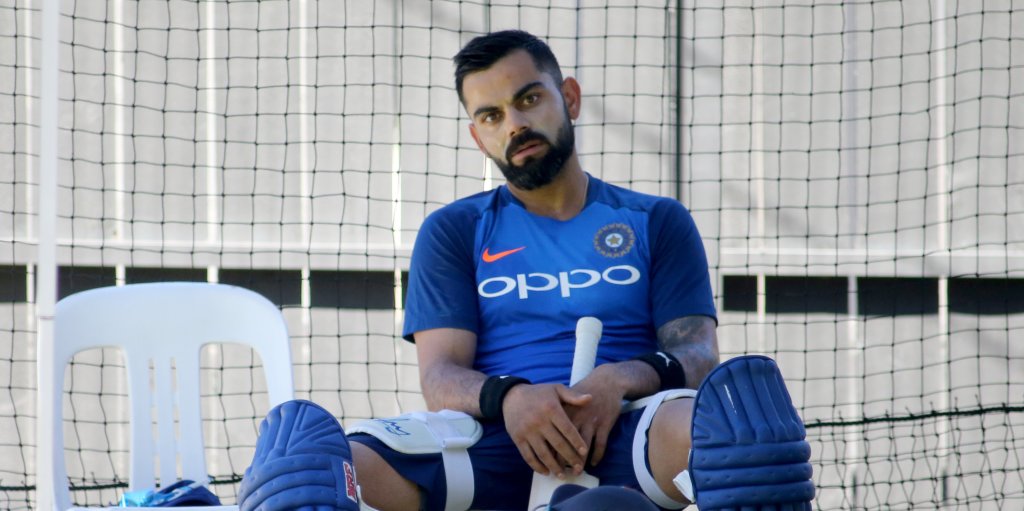 One look at the World Test Championship standings tells you all you need to know about the dominance of Virat Kohli's India in the Test arena, but perhaps the greatest aspect of the 2019 vintage is their aptitude across all three formats of the game.
India sit comfortably atop the ICC's men's Test rankings, boosted by their record-breaking victory in the two-Test sweep of Bangladesh recently.
They slot in narrowly behind ODI World Champions England in second place in the 50 over format and rest fifth in T20's, but supreme batting talent and inspirational leader Virat Kohli believes his side should be considered in the top two regardless of format – and may be a god shout when faced with the latest bet365 cricket in India odds.
Speaking recently to India Today (via ESPNCricInfo) Kohli said: "If you look at teams across formats now, I would say we're in the top-two teams in the world.
"And we're very proud of that because we started off with a young bunch and transition is never easy but the guys have slowly understood the importance of belief and understanding their role in taking Indian cricket forward.
"So, insecurity about their own game has vanished. If you see we enjoy each other's success and company and everyone is just wanting to help one way or the other for the betterment of Indian cricket team and in return the betterment of Indian cricket as a whole."
Series victories and broken records are all well and good, but Kohli is under no allusion that what the Indian public truly crave is global trophies.
Since assuming his respective roles of captaincy in each format, India have endured a rare barren spell of trophy collecting, a fact not lost on the man himself.
---
---
"You could say winning an ICC tournament is like an obsession or like a wish that people have, which is a beautiful thing to wish for because it's seen at a global level and every cricketer would want to win that," said Kohli.
"But if you ask me, honestly I didn't ever think I would be part of the winning World Cup team in my first World Cup or two years down the line we will win the Champions Trophy as well. I never thought of these things but it happened. So, it was meant to happen for us.
"But, in hindsight, you can look at a lot of things. We obviously have the desire to win big tournaments and big series and we want to give our best effort possible.
"But, if you focus on things which are only based on success and numbers and results, you don't enjoy the process. We play well as a team because we enjoy the process."
Historically known for their spinning prowess, India have developed an elite collection of fast bowlers capable of extracting twenty wickets from any surface.
The seaming unit recently accounted for every Bangladeshi scalp in their crushing victory in Kolkata – the first ever time a spinner had not been in the wickets column in an Indian Test victory on home soil.
Speaking on the healthy competition his pacemen now revel in, Kohli said: "No one is wanting to outdo someone else.
"They're like a bunch of friends wanting to help each other. [There's] healthy competition but the trust they've on each other, I've never seen them have an argument… a serious one.
"No jealously. Zero. That's their biggest strength.
"They don't care whether a [Mohammed] Shami is at No. 7 now, Jassi [Jasprit Bumrah] is at whatever ranking he is or Ishant is not.
"Ishant is happy, he has played 90 Tests and he understands he's a very important part of team India – of inspiring the next lot of fast bowlers.
"That to him is more special than a ranking of ten players in the world and so on and so forth. So, full credit to these guys for being able to create this aura around them because of that friendship, belief and the intent being in the right place."
Follow us on Twitter @Cricket365 and like our Facebook page.