Why Guerilla Cricket's Ireland coup is the best news of 2018
For lovers of cricket the year 2018 has, so far, not been the greatest of times with little in the way of good news presenting itself.
From the ICC's ridiculous farce of a World Cup qualifier and its awful twin the ten team 2019 World Cup to the ECB's insult to cricket fans in the form of their hundred ball scheme administrators of the game have not filled fans with confidence in their abilities.
We won't wander too far down the ball tampering saga path in all its depressing glory for fear that we  may not recover.
Legal battles have beset the BCCI in recent years and the game's governing body seem intent on making a quick buck rather than growing the game which has all left cricket lovers in a real funk.
But our knights in shining armour have arrived in the shape of a rebel group of cricket lovers based in South London.
Guerilla Cricket have established a niche audience with their unique take on radio commentary that is simultaneously informative and hilarious and been rewarded by being appointed by Cricket Ireland to provide ball-by-ball commentary of their inaugural Test against Pakistan.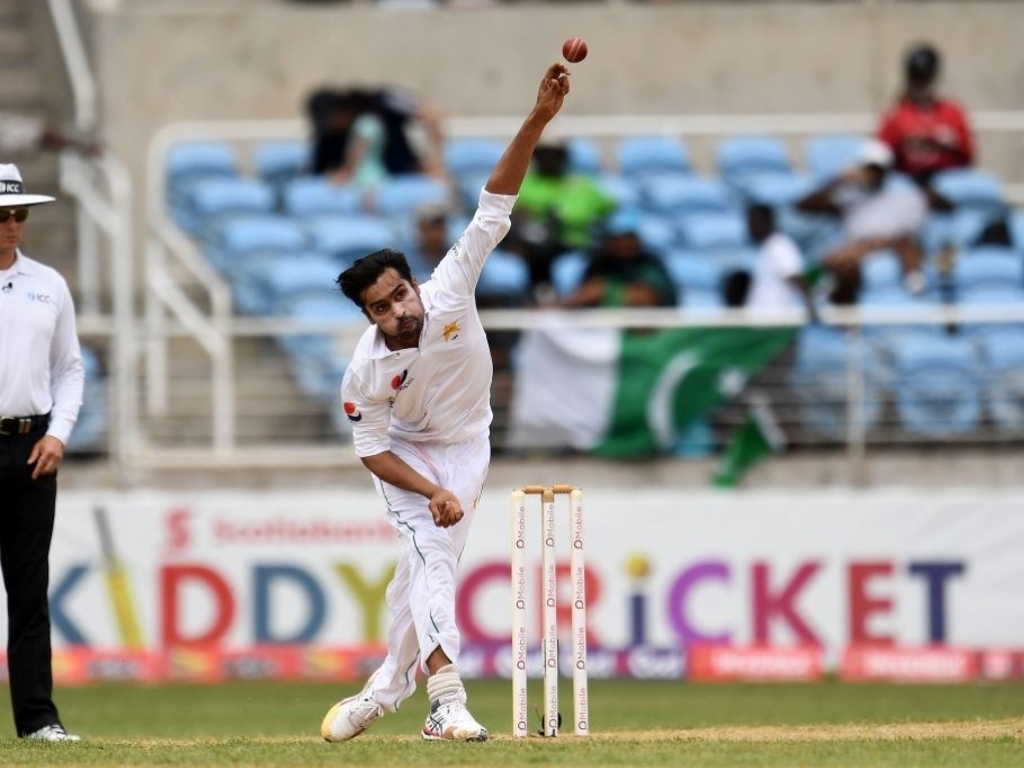 The group features the voices of a knowledgeable collective of comedians, journalists, musicians, classicists, an MCC committee member, and a woman with a doctorate in meerkat behavior.
Have we mentioned the jingles? Guerilla Cricket have at their disposal a vast bank of musical accompaniment stored on a high tech jingle machine cleverly disguised as an ancient laptop.
At this point you may ask how this is the best news cricket has had in 2018 and the answer lies in the name.
Inspired, if somewhat loosely, by resistance movements Guerilla cricket has offered an independent view on happenings in cricket since rising from the ashes of the popular Test Match Sofa.
It has become apparent in the wake of the laughable 100 ball scheme of the ECB that opinions offered by those covering cricket appear to be influenced by the interests of the broadcasters they often work for, placing in jeopardy the integrity of their coverage and causing us to cast a critical eye over all who claim to have cricket's best interests at heart.
A non-profit group, Guerilla cricket offer a haven for cricket's free-thinkers and those who would eschew the sanitized coverage laid on by commercial radio stations. Their irreverent style is bound to offend some but equally it will delight many others tired of being fed cheap clichés and bland prattle.
Their independence aside the story of Guerilla Cricket is also one of people with a vision overcoming a lack of resources to create something truly unique, an online community of cricket lovers, and it is an inspiring story of sticking it to the man.
The Guerilla's have survived despite pressure from the ECB which ultimately led to the end of their previous iteration Test Match Sofa, which was shut down shortly after being acquired by the Cricketer.
The group rely on donations to keep their equipment in working order and have launched a crowdfunding project for their coverage of Ireland's clash with Pakistan which you can contribute to here.
When asked for comment the Guerilla's responded: "We believe this is a chance for people to realise good commentary doesn't have to come packaged with big name ex-cricketers.
"And through our interactivity on Twitter we provide access to more views than traditional broadcasters could ever dream of. And above all we are knowledgeable, passionate and incisive, even if the occasional descent into mild lunacy might hide that fact."
The Guerilla's ability to tie social media interaction into their coverage offers a dimension to cricket radio that broadcasters are too afraid to harness adding a cutting edge unheard of in the mainstream media and this should be a delight to all who love the game and especially those who question the direction administrators have taken the sport.
Cricket Ireland have shown a willingness to innovate and a desire to appeal to those who truly love the game by choosing a broadcaster committed to entertaining its listeners and covering every ball of the action and they should be applauded for this decision.
This development is a huge victory for independent media and we hope it sparks a revolution in the way cricket is covered around the world.
No doubt the experience will throw up a whole new set of challenges for the Guerilla's but in the immortal words of Rage against the Machine: "It has to start somewhere It has to start sometime, what better place than here, what better time than now?"