Ireland's Singh ready for 'biggest moment of my career'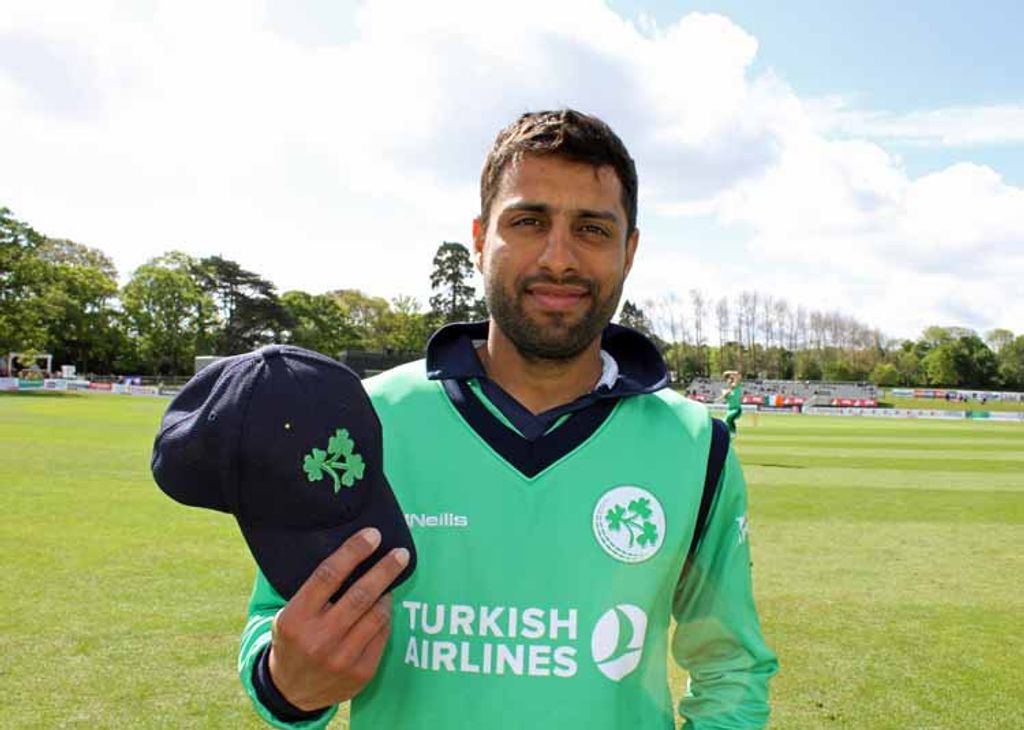 Simi Singh says playing an international game against India will be the "biggest moment of my career" after being named in Ireland's squad for the two T20Is starting on Wednesday.
The 31-year-old Singh was born in Mohali and was a promising under-age cricketer in the Indian city until he decided to take up his studies in Ireland in 2006 and received Irish citizenship last year.
The off-spinner and right-handed batsman has already played in seven ODIs and four T20Is for his adopted country and is line to play against the country of his birth in the first T20I in Malahide on Wednesday.
ALSO READ: Ireland name squad for two-match T20 International series against India
Singh said: "From the day I started playing cricket in Mohali, I always used to dream about playing for the Indian team.
"When I did not get my chance in Punjab cricket, I went to study in Ireland and now to get a chance to play against the Indian team at the same ground, where I used to play and train kids, is the biggest moment of my career.
"Though I have never met players like Indian captain Virat Kohli or MS Dhoni, I have always seen them play on television.
"In my college days in Chandigarh, I played along with Yuzvendra Chahal and also with Siddharth Kaul and facing them on the cricket field again will be special.
"A lot of my friends in Ireland will wear my Ireland jersey with Singh written on it and cheering for me."
Singh only made his T20I debut for Ireland earlier this month in a T20I tri-series that also included Netherlands and Scotland.
The allrounder says the time spent playing the shortest format will help against India.
Singh continued: "Playing in the T20 format at the international level before the series against India gave me a lot of confidence.
"Scotland and Netherlands have some very good players and taking wickets against those teams helped my game."