Boult adds insult to Root injury
New Zealand quick Trent Boult dealt another killer blow to England when he dismissed England skipper Joe Root late on day four of the first Test.
Boult softened Root up with a short-pitched delivery that thudded into the England skipper's glove injuring his right index finger.
The quick then fired through another short ball which again took the glove but the contact was slight this time and the ball flew to BJ Watling behind the stumps and Root had to go as the stumps were drawn.
Already under fire for failing to turn fifties into hundreds Root's pain won't be limited to his finger as his nightmare winter tour continues with England facing an uphill battle to say the day/night Test at Eden Park.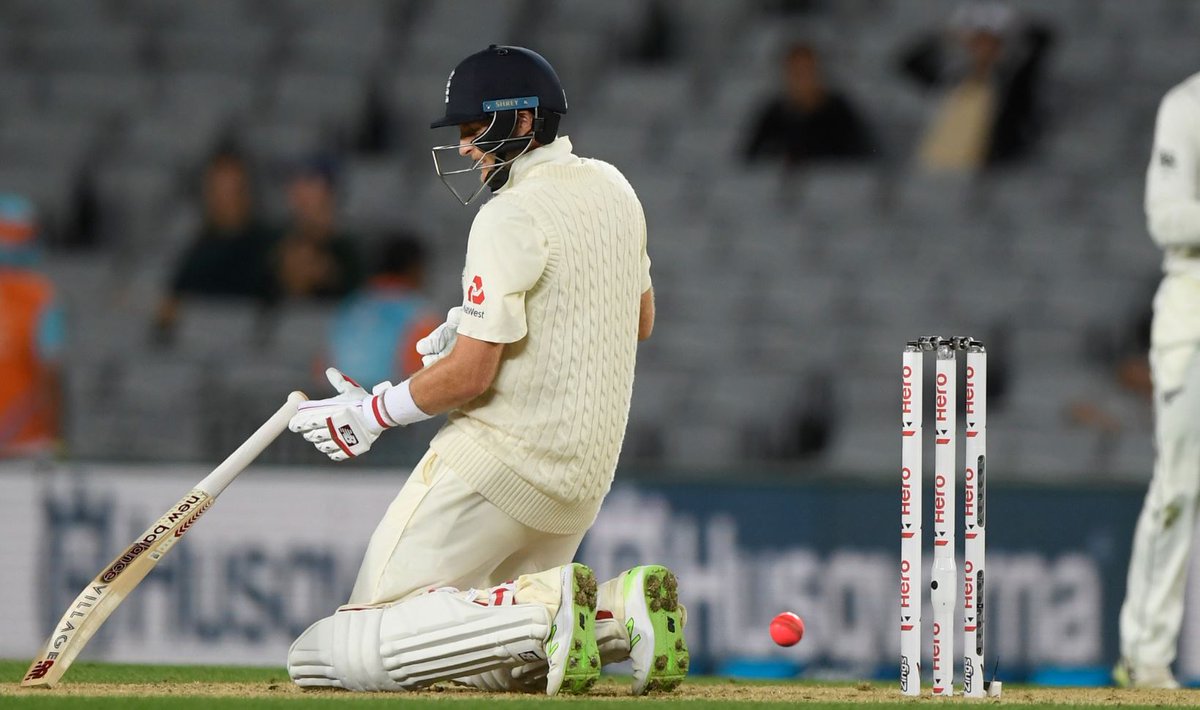 ALSO READ: England facing mammoth task
At the post-play press conference Stuart Broad revealed that he hadn't seen the skipper yet, saying: "I've not seen him – I think he's still sat in the toilet.
"We were watching from the viewing area, he came straight in and put his bat down and went straight into the back room. He's probably doing a few breathing techniques to calm himself down at the minute."
Broad feels that credit has to go to Boult for some brilliant bowling at the England captain.
He added: "When a bloke has been out there for 120 balls on 50, he'd have been backing himself to see off those last two balls. Trent Boult has got a bouncer bang on. I think it was a really good short ball, at the left shoulder.
"That's a really tricky one to deal with. Maybe I'm in the bowler's union, but you've got to credit him sometimes – good bouncer to rap a batter on the finger, and then a good follow-up – well bowled. It was a real shame to lose Joe to the last ball of the day. We all felt it, after he'd played so brilliantly as well."
Broad opined that England would need a hero on day five but hoped that it wouldn't come down to him.
He said: "We'll need a hero tomorrow.
"Five years ago, Matt Prior was the hero with a hundred, and someone's got that chance tomorrow. I'd prefer not to bat but we'll wait and see.
"If you'd said at 27 for 9 there was a chance of drawing the game we'd have bitten your hand off. Obviously the rain has helped a lot. But there's a chance, and we've just got to make sure we're good enough to do it."
England are three down for 132 at stumps needing another 237 runs to avoid an innings defeat.