New Zealand prepare for twin spin threat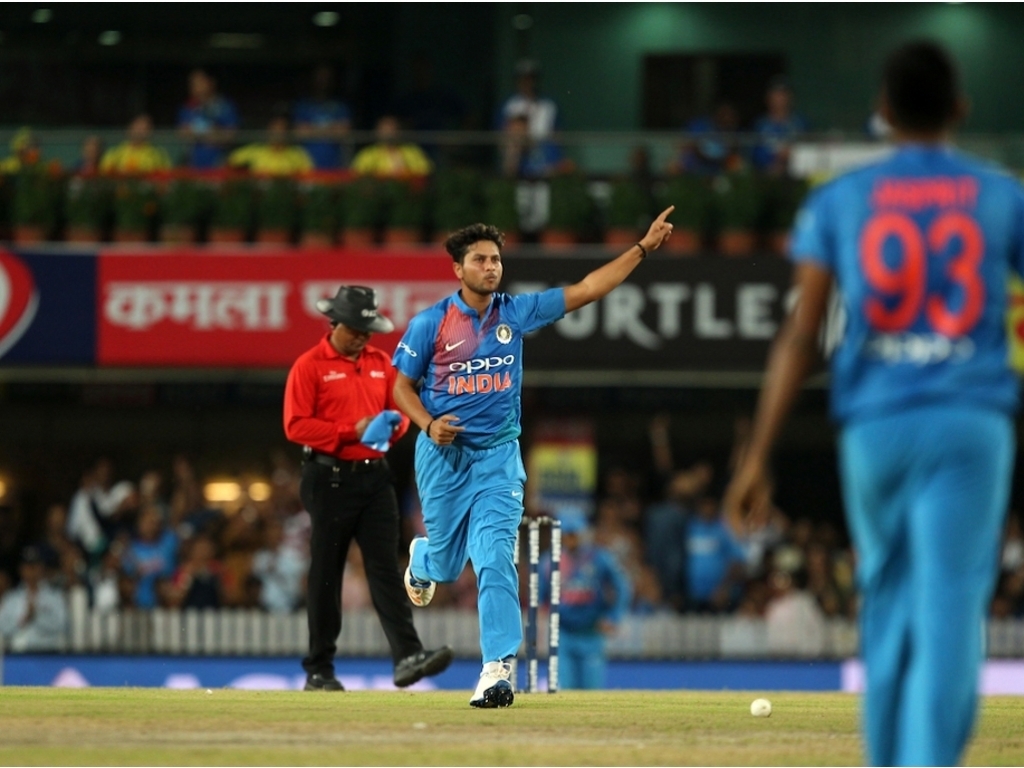 Black Caps skipper Kane Williamson is all too aware of the danger posed to his team by India spinners Kuldeep Yadav and Yuzvendra Chahal.
How well New Zealand do in India will depend largely on how well they cope with the spin threat.
Speaking after a training session in Mumbai Williamson said: "Both [Chahal and Kuldeep] are very talented bowlers and I think anyone that plays for India is a very talented player and I think their exposure in the IPL has been huge for them and pushing their case to play for India and they have both been very successful, so we know it will be a tough challenge, but one the guys will be looking forward to.
"There are not too many [left arm wrist spin] bowlers going around, but in saying that there are a few more that have come into the sport and they have all been fairly successful, so it is a challenge the guys are looking forward to, obviously their skill sets are very good, but also adapting to the surface will be one of the most important things."
ALSO READ: Latham to drop down the order
Williamson stressed the importance of reading the surface and adjusting your gameplan accordingly.
He said: "Naturally spin in this part of the world is always a key factor, one that you know you are going to come up against a majority of the overs, but over here you play on some very good surfaces and some that are more challenging and spin a lot more."
Coach Mike Hesson echoed the skipper on the subject of the pitches in India.
Hesson said: "I think in our last series we saw glimpses of a variety of surfaces which have seen 350 or 380 and at other times you have seen a winning score being 250 and being flexible with your approach I think is very important.
"I guess the thing with the wickets over here is that they vary so much within the country, so that when you say come to India to play, you have to adapt from ground to ground you are never quite sure of the surface you are going to get.
"I guess part of the adapting is the conditions, the surface, but also the climate you are going to get, so it is nice to be here a few days early and get guys used to the heat and the humidity and there have been a number of guys who have had experiences over here which is helpful."
New Zealand play the first of three ODIs in Mumbai on October 22.