Satterthwaite to show women's cricketers can have a family and play at highest level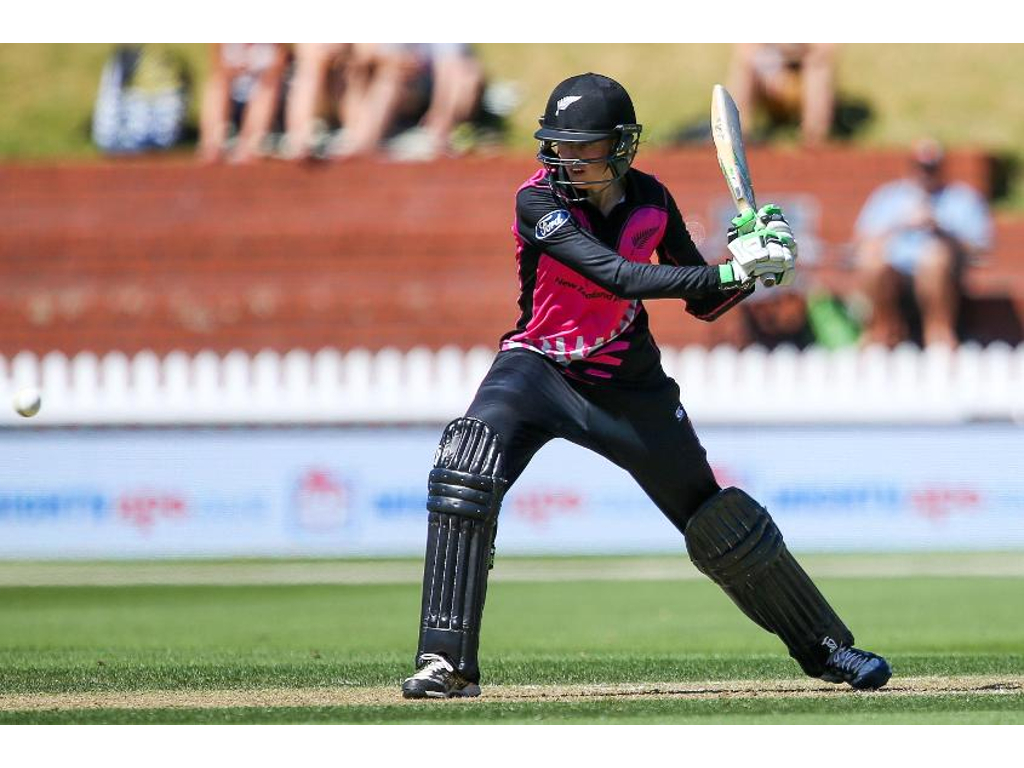 White Ferns star Amy Satterthwaite is set to return from a break from the international game when New Zealand face Australia in Brisbane, and she has a point to prove.
Satterthwaite gave birth to her first child, Grace, in January of this year and could prove that women's cricket professionals don't need to choose between the game and family.
Unintentional trailblazer
The T20 match against Australia could be the White Ferns two-time player of the year's first match back after the pregnancy as well as a landmark 100th T20 for New Zealand.
"It's a pretty special story to think I've gone away, had a child and my first possible game back will not only be for New Zealand but also be my 100th T20," Satterthwaite told ESPNcricinfo. "And for Grace to be able to be around and see that, hopefully it will be a special day.
"Grace has been with us on tour and it's been awesome, think the team has really enjoyed having her around bringing a lot of smiles to faces."
Satterthwaite did not set out to be a trailblazer but has had the significance of her return to international cricket brought home in conversations with other players.
"More people have pointed it out as we've gone along and what it means," she said. "It certainly wasn't something we set out to do, but you come to realise just the nature of what we are doing, you are setting a bit of trail as people call it.

"I've played for a while now and I've seen people who were playing for New Zealand or Canterbury and they've stopped to have a family then not come back. From our point of view, it would be an awesome result to be able to show that people can have a family and still play."
Satterthwaite concedes return to training was tough
Satterthwaite admits that it was hard to leave her daughter to return to training but has embraced her own 'new normal'.
"You start thinking of the road ahead, the fitness that you've got involved, you sort of think 'will I be up for this?' but for the most part that fire was still in the belly to come back," she said.

"Definitely there was an element of having this new life, and having Grace there I knew it was going to be pretty tough to be able to leave her to train but the more I got into it the more normal it became, that was probably the hardest part leaving her to go and work."
New Zealand will face Australia in three T20Is all played at Allan Border Field in Brisbane.