Wood thrives batting with Bairstow
England fast bowler Mark Wood has praised the impact Jonny Bairstow had on him bringing up his maiden Test fifty against New Zealand.
The tourists found themselves in all sorts of trouble before a counter-attacking 97 not out from Bairstow helped them to 290 for 8 at stumps on day one of the second Test at the Hagley Oval.
Bairstow had little help from the top order instead relying on England's lengthened tail for support with Wood stepping up in a big way.
The 95 runs Wood put on with Bairstow in just 18 overs allowed England to claw their way back into the game after they came together at 164 for 7.
Speaking after play Wood said: "I had loads of fun but the worrying thing is I've got a fifty before a five-for, so I've done that the wrong way round.
"I loved batting with Jonny, a lad I've played with and against since I was about 11 years old. So nice to do it with him at the other end.
"When I went out to bat we were in a bit of trouble. Jonny knows I like to have a bit of fun out there, so it made it easier – just having a laugh and seeing how it goes. It just put my mind at ease and you forget the situation you are in."
Wood admits that his greatest challenge with the bat has been putting his shots away when necessary.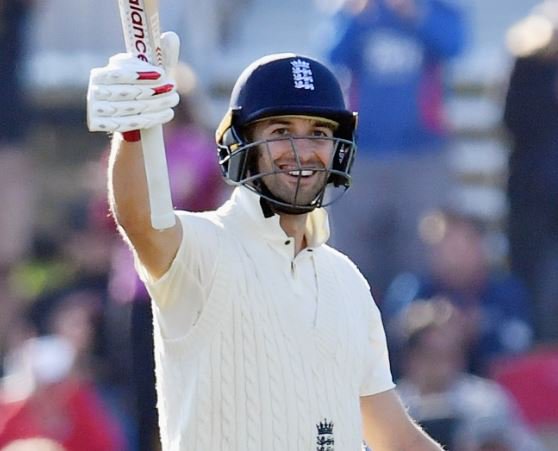 He went on: "I worked hard in the nets this week thinking I might play this game. I get to 20 and I think I'm like Bradman, that's the problem, I try too many shots.
"It was nice having Jonny there, he kept it fun, kept it calm whereas sometimes I think I get a bit ahead of myself and try too much.
"Wagner was bowling a lot of bouncers more often than not I knew where the ball was going to be. Me and Jonny talked about a plan and we could set up. When I first got in, [Tim] Southee had done a lot of the damage and was nipping it around so it was harder."
England's batsmen have not covered themselves in glory so far in this series having been disappointing in the opener where they were rolled over in less than a session and following that up with a stuttery start in Christchurch but Wood felt the lower order have seized the momentum.
He said: "Maybe there was panic stations at one point but New Zealand bowled really well this morning maybe it felt like we just changed the momentum a little bit and brought it back in our favour. We rotated the strike well, that's one of things Jonny does – he runs well between the wickets."