Faf: Playing in Pakistan 'bigger than the game itself'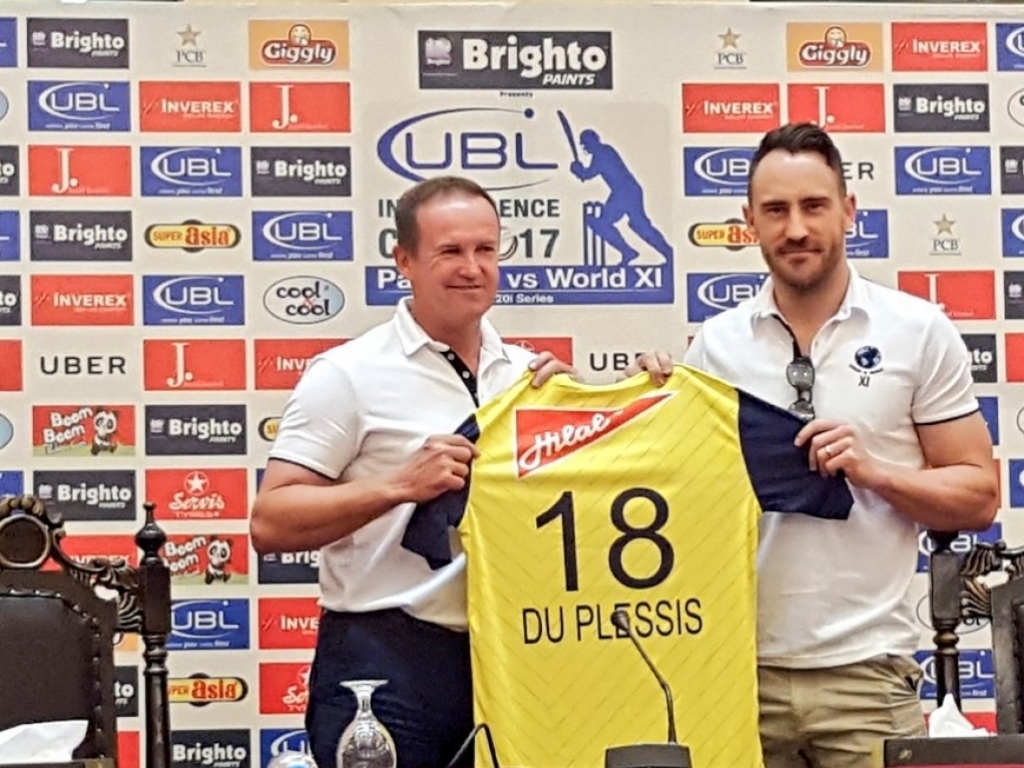 South Africa international Faf du Plessis on Monday said being part of a series in Pakistan is something he will remember for a long time and the matches would be "bigger than the game itself".
Du Plessis will captain a World XI that will contest three T20 Internationals against the hosts in Lahore on Tuesday, Wednesday and Friday.
The Proteas Test skipper is joined in the World XI squad by international teammates Hashim Amla, Morne Morkel, David Miller and Imran Tahir while New Zealand's Grant Elliott and England's Paul Collingwood also made the trip.
ALSO READ: Amla excited to be part of something special in Pakistan
It will most high profile games to be staged in Pakistan since gunmen attacked a Sri Lanka team bus in 2009 although Zimbabwe did tour the country for a short limited-overs series in 2015.
Du Plessis told a reporters in Lahore: "When I sit down with my family some day and we talk about this, it's something I would be glad to have been a part of.
"It is obviously a huge honour to be with everyone today, it is fair to say that it would actually be the first time that we actually come in to play cricket for something that is bigger than the game itself.
"I am proud to be captain of the World XI, to be bringing international cricket back to Pakistan."
Former Zimbabwe captain Andy Flower, who is the coach of the World XI, said he was proud to have been given the honour of being named as coach and the return of international cricket to Pakistan should be celebrated.
"We are celebrating the return of international cricket to Pakistan," said Flower.
"This brave nation had to suffer absence of international cricket for a very long time."