Shadab Khan: An all-time Pakistan great in the making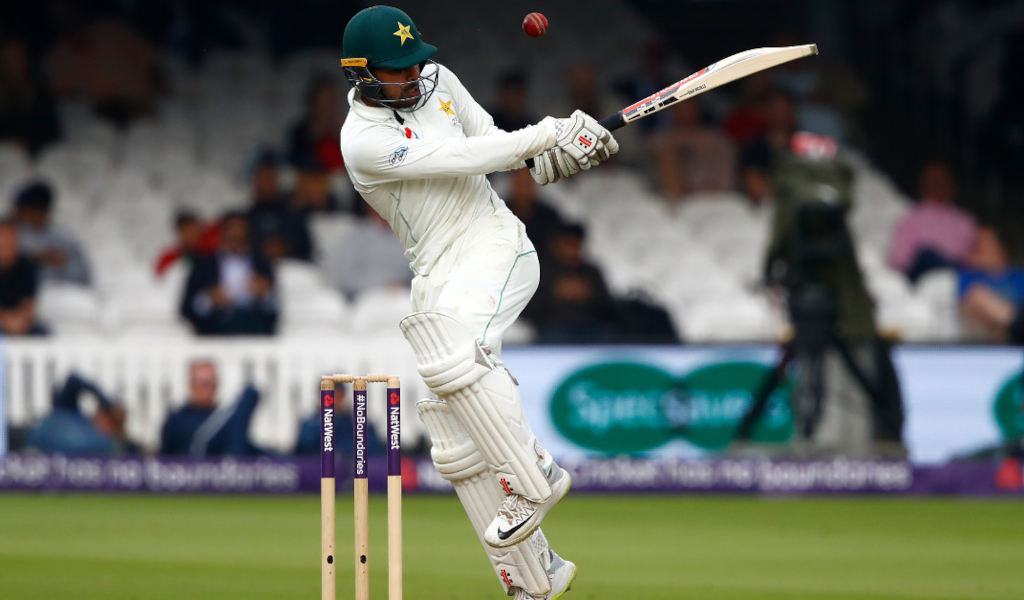 Pakistan cricket has rarely, if ever, wavered from producing high quality seam bowling. The likes of Wasim Akram, Waqar Younis, Shaoib Akhtar, and in the present day Shaheen Shah Afridi and Haris Rauf are all examples of vicious seamers.
Of course, Pakistan has produced top spinners as well – the likes of Saeed Ajmal and Shahid Afridi are the most notable examples in recent years, and while he can be likened to Afridi in some ways, there are certain qualities that separate Shadab Khan.
The leg-spinner is beginning to properly come into his own, particularly as a limited overs cricketer, and is returning the backing that has been given to him by Pakistan selectors since he was a fresh-faced youngster.
Shadab Khan breaks new ground for Pakistan
Shadab had a good couple of years after breaking into the Pakistan team at 18 years old, truly bursting onto the scene in his first ever T20I series, winning player of the series against West Indies in 2017 when he took figures of 3 for 7 on debut (the best figures ever on debut in a Pakistan T20I), and 4 for 14 the following game; finishing the series with 10 wickets, and the year with 14.
Incredibly, he doubled his haul the following year, taking 28 wickets – a record total for Pakistan in a year in T20I cricket – at an average of just 17.42, truly cementing himself in the white-ball sides.
He did begin to stagnate a few years, though. His bowling – which was seen as main asset previously – had diminishing returns in Pakistan colours, he failed to surpass 10 wickets in both 2019 and 2020, averaging 56.75 and 35.85, respectively.
He also struggled in the Pakistan Super League, he averaged 29.37 for his nine wickets in the 2020 edition, and the same haul at 36.11 in 2021.
A genuine turner of the ball though, Shadab has not had to wait long for his bowling to return to the standard it previously had. He took 20 T20I wickets in 2021, and then had a tremendous tournament in PSL 7, taking two four-wicket hauls and a five-wicket haul within his total of 19 wickets – making him the second highest-wicket taker, despite missing a few games through injury.
An all-format star
What's more, he is fourth on the list of Pakistan's highest wicket takers in T20I cricket, with 73 scalps in 64 games, while still just 23 years old. For reference, that is 24 wickets less than Shahid Afridi, in 34 fewer games. That tells me not only that he could have a greater impact than one of Pakistan's most legendary cricketers – with the fact he will likely smash that record in the coming years – but he could surely become a legendary figure in Pakistani cricket himself.
While his qualities with the ball are not his only asset, Shadab has clearly put emphasis on his batting skill of late, and it has paid off over the last year. Of course, having both assets is a way to facilitate a long and prosperous career in white-ball cricket, and Shadab's ability to clobber the ball to all parts has brought him success, in particular in the recently-concluded PSL – Shadab hit 268 runs, including 18 maximums.
While his average of 18.33 in T20I cricket does not really tell the full story of the bags of talent he possesses with the bat, his knock of 91 from 42 deliveries for Islamabad United against PSL powerhouses Multan Sultans at the beginning of February certainly does.
In fact, the allrounder has never hit more than 100 runs in a year in the format, having only once done so in One Day International cricket. That could well be down to a number of factors; one being that he has never really found a set batting position. Shadab hit his best T20I score of 42 from no.5, in 2020, but that was one of only three innings in which he batted in that position, usually being deployed lower down the order.
However, as Islamabad United skipper during PSL 7, he utilised himself in whatever position he saw fit, and the experimentation with his own position showed he is capable as a top-order batter, smashing his 91 from no.4.
Shadab Khan can offer Pakistan more with the bat
While he does not have the luxury of picking his own position in the Pakistan side, his form in the PSL could go a long way in showing Babar Azam that he is ready to take on the responsibility as a top-order bat. What's more, his leadership qualities could mean that he is able to have his own say in his role, and he could be a shoo-in for the captaincy position in the coming years, given he is already the white-ball vice.
If his prowess with both bat and ball were not enough to showcase Shadab as a potential great of Pakistani cricket, his third asset could go a long way to doing that. Pakistan have, unfortunately, built a reputation as a bad fielding side in years gone by, but the 23-year-old is the antithesis of that reputation.
Describing Shadab's talent in the field as cat-like would be an understatement to the agility of cats. The allrounder can regularly be seen throwing himself around, and deploying himself under catches that could well come down with snow on them.
He has all the hallmarks of a great short-format cricketer, and should he be able to capitalise on the form he has shown over the past year, and provide a threat in each facet of his game time and time again for the coming years, there is no doubt in my mind that he could become an all-time great of Pakistani cricket.