Smith: Australia are in turmoil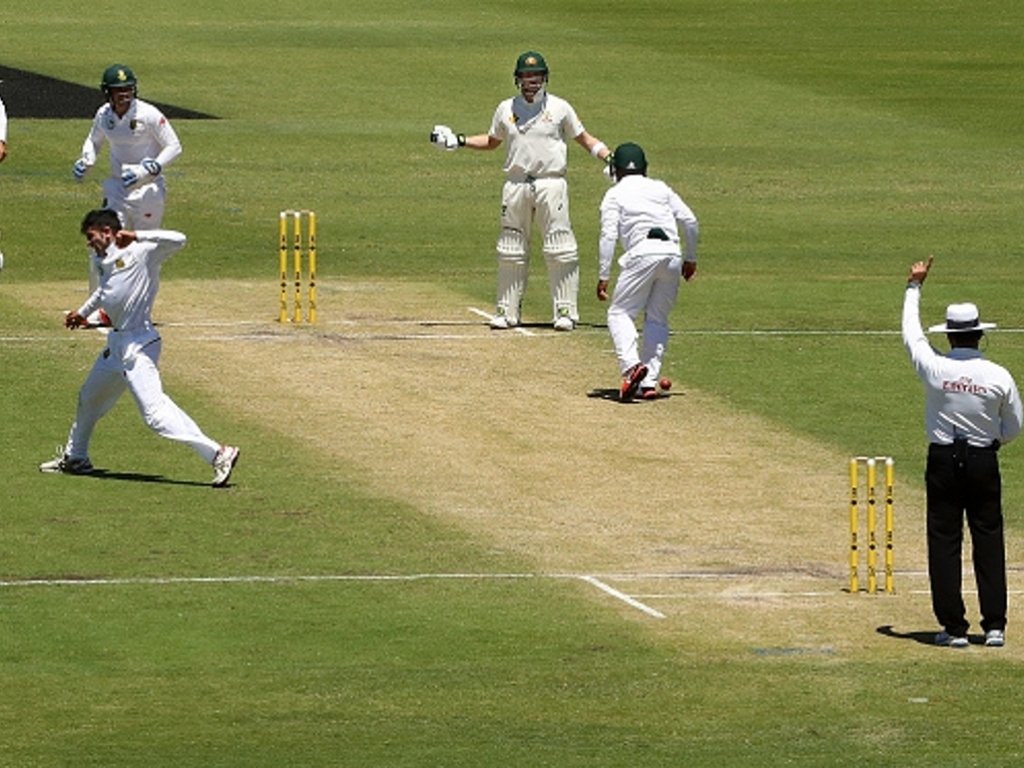 Former Proteas skipper Graeme Smith believes there are serious problems in Australian cricket that stem from a loss of their culture.
Smith led the Proteas to two hard-fought Test series wins in Australia and believes cricket in the country has multiple issues.
The former Proteas captain was critical of the rotation policy in use this season as well as the pressure placed on skipper Steve Smith.
At a gala dinner at the SCG Smith said: "There is obviously a lack of confidence that has developed, maybe through these losses, and the way they collapsed and fell away in that Perth Test. To me, it showed that, maybe, there is a lack of confidence or self-belief in that set-up at the moment. It does show me that there is something that's not right there."
Smith believes that the decision to take a young bowling attack to South Africa for the ODI series where the touring Australians copped a 5-0 whitewash was a mistake.
The former skipper said: "I was quite surprised at some of the selections that came to South Africa in the one-day series, and that hurt them badly. They lost 5-0.
"For me, [the Australian team] was obviously built on the skill factor, but it was always built on a hardness, a really strong respect and culture for that Australian environment. I wonder whether it's this whole rotation policy, whether some of that has been lost: that culture, that respect within the environment has been lost with so many different players coming through the system."
Smith admitted that he found the decision to host a T20I in Australia just 16 hours before playing a Test match against India was baffling..
The former left-hand bat said: "I was surprised at this method of James Sutherland looking to play a Test and T20 at the same time. It's very un-Australian for me.
"Playing for Australia was something that was always preached to be how proud people were. It just seems like that is in turmoil a little bit at the moment."
Smith said he felt for the Australian skipper who has been plunged into the deep end.
He added: "I can resonate with being in that position as a new captain. You have a lot to figure out, and I think you only have to pick up a book or a newspaper to realise there was quite a polarised, abrasive culture within the Australian set-up before he took over.
"There will be natural debate on who is the right person to lead – should it be the old style, brash David Warner approach, or Steve Smith. He has to overcome a fair few things, but, hopefully, he'll be able to do that really quickly."
Smith found time to praise the Protea's rookie skipper Faf du Plessis: "Faf has developed hugely of late, he has grown into the role.
"There was a real void in South African cricket in terms of leadership over the last period. The intellectual capacity around the team in terms of coaching and the selection – they had a three-captain type system and he has stepped in through injuries from AB, and Hash stepping aside, and he has slowly gained the respect and grown himself.
"Tactically, he outdid Steve Smith on the weekend, the players respect him, he seems to get the best out of them and there is almost a bit of leadership traction and strength developing again in the South African team, which was lacking through the three-captaincy system and the coaching set-up, and he is slowly bringing that back together."