Du Plessis: Our plans against spin backfired
Proteas skipper Faf du Plessis has admitted that trying to get after Sri Lanka's spinners backfired in their heavy defeat in the first Test.
Sri Lanka mauled the Proteas batting, the tourists managed just 73 all out in their fourth innings, and Du Plessis conceded that they failed to execute their tactics efficiently.
Speaking after the defeat Du Plessis said: "It's just a case of our batters somehow trying to put pressure back on the quality of spin bowling that Sri Lanka have.
"There's two ways of looking at it. You could sit it out and try and bat for as long as possible, but you also need to put pressure on the opposition.
"There were one or two more expansive shots than we would normally play, but the thinking behind the batting was to try and put some pressure back on the bowling, because they don't give you anything. That's the quality the spinners have over here.
"If you sit there the whole day you're also not going to score runs. There's an element of what is a medium risk, compared to a high-risk shot, especially on the wickets that we're playing on, with the ball stopping a little bit more than we're used to.
"It is lessons that we can learn. But we weren't good enough in this game, and Sri Lanka showed us why they were better."
ALSO READ: Lakmal not surprised to retain perfect record as skipper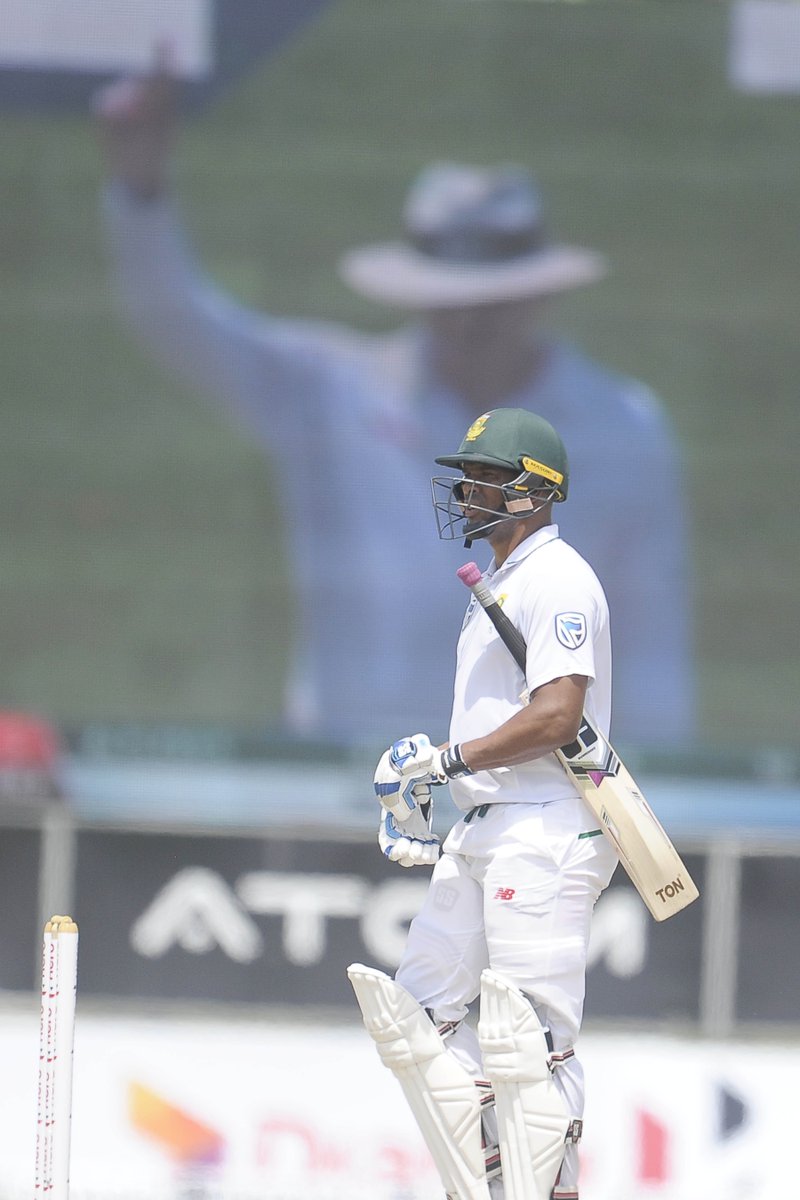 Du Plessis stressed the need to consolidate after losing a wicket in the subcontinent.
He wen on: "If you keep losing wickets, it is tough coming in – I think that's the biggest difference when you play in the subcontinent.
"When you do lose a wicket, that next five overs become tricky – you need to make sure you get through that."
The Proteas skipper lauded the performance of Sri Lanka opener Dimuth Karunaratne, who scored more than the entire South Africa team with an unbeaten 158 in the first innings backed up by 60 in the second.
Du Plessis said: "Karunaratne was there the whole time for them in the first innings. He scored more than half the runs of their total. So he was fantastic this game. As bad as we were in our batting, he was very, very good."
The skipper opined that a lack of ruthlessness with the ball in the first innings had a domino effect that left the Proteas chasing the game having initially reduced Sri Lanka to 170 for 7.
He went on: "We had them 170 for 7, so there you should get the tail out quickly. If we had got them out for 200 to 220, the whole structure of the game would have changed. But we were very soft in that period. We let the tailenders pretty much boss the show."
Du Plessis said South Africa would have to consider playing an extra specialist batsman in the second Test after being exposed in Galle.
"If you play six batters on pitches that are not flat – whether it be green or spinning – it puts a lot of pressure on your top six to score the runs," du Plessis said. "Especially after a game now where we haven't scored the runs, that is something that us as a brains trust need to think about – what's the best way we can counter their strengths? We'll have those conversations."