Du Plessis: We don't only want to win in South Africa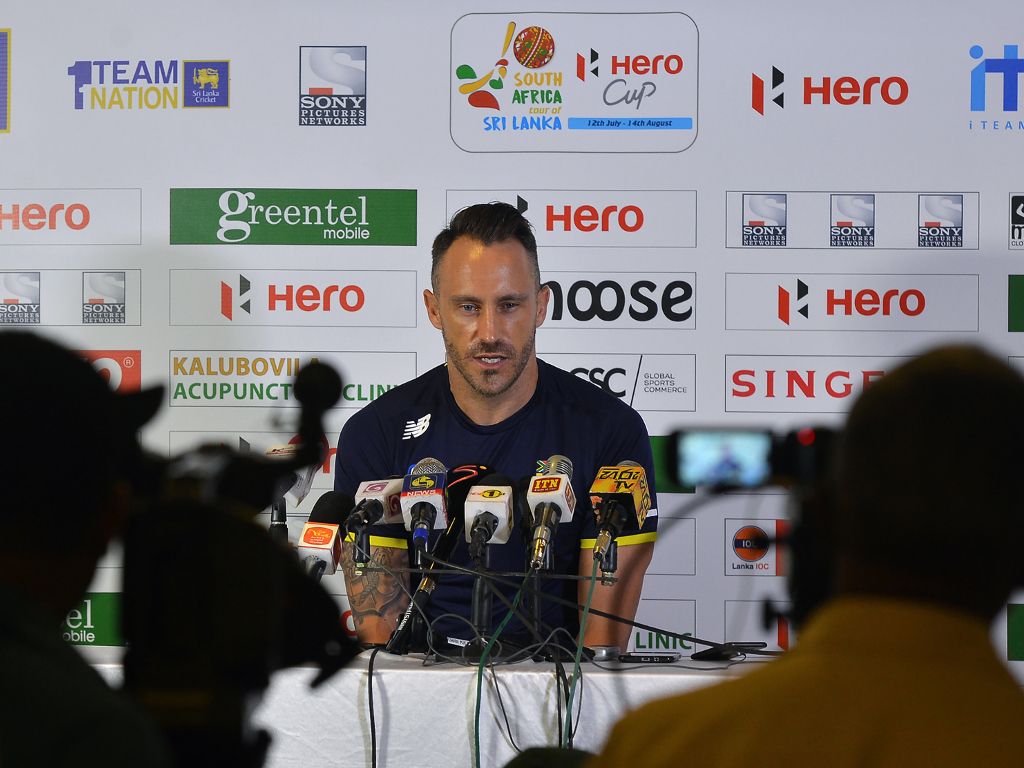 Proteas Test captain Faf du Plessis has taken the charge to extend the side's proud record away from home in the two-match Test series against Sri Lanka starting in Galle on Thursday.
This is Du Plessis' first captaincy role on the sub-continent, and the start of a mission to improve the Proteas' record on the sub-continent.
The Proteas have won seven out of eight series' since Du Plessis took charge in 2016, and will face their first challenge away from quick and green wickets at the Galle International Stadium.
"It's exciting for me," he said at the pre-match press conference in Galle on Wednesday. "I enjoy the different challenges that come with it. The sub-continent is a difficult place to come and play so you have to motivate your players to understand that there is an opportunity to do something great. As a team, we have taken great steps in that direction for the last two years, that is something that has always been a big motivator for myself and the team, we are not a team that only wants to win in South Africa."
This series marks the 25th year anniversary of bilateral series between Sri Lanka and South Africa, a rivalry that began in 1993 when the Kepler Wessels-led squad made the inaugural trip. Since then, the nations have played 25 matches, with South Africa winning 14 compared to Sri Lanka's 5.
"It's always a great series playing against Sri Lanka," he said. " Many teams say they want to test themselves when they are playing in away conditions, and South Africa has a proud record when touring away. We have only lost two series recently, which were against India and England, and the last time we were here (2014) we played well and won the series for the second time since unity.
"We expect this series to be extremely tough, Sri Lanka in their home conditions are a different team. We played well against them in South Africa, but that was in our conditions where the pitches favoured quick bowling. We are expecting a different set of pitches, very dry, so we are looking forward to some fun and games."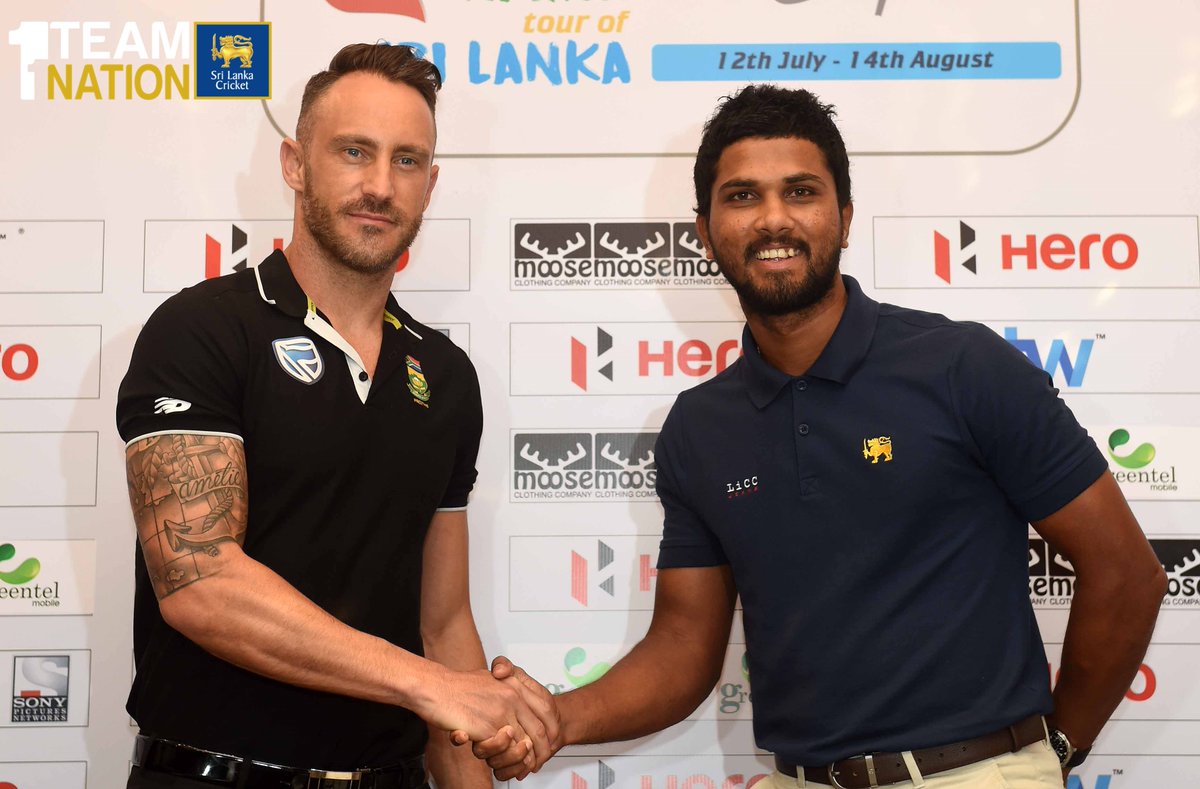 The playing XI is yet to be finalised, but Du Plessis indicated they will stick with the reliable formula of a three-pronged pace attack. The squad was frustrated by rain on both practice days in Galle, but remain confident in their preparation after an intense week of training in Colombo.
"We are still contemplating which three seamers will be best suited for these conditions," Du Plessis said. " We haven't had a lot of practice over the last two days, especially for the bowlers, but we have an idea. We will see tomorrow.
"We had a look at the wicket and it is quite dry. We need to consider whether or not we will play seven batsmen or two spinners, that's a call we still need to make. We certainly believe that our three seamers, on a dry pitch, can get wickets. The ball will reverse-swing if the middle is dry and spinning, with pace, reverse-swing is always a factor.
"Test matches get won by your bowling department and their ability to get wickets," he explained. "We have been lucky to have a great pace attack, even with Keshav Maharaj coming into the Test team over the last year, he has also been an exceptional bowler for us. I do feel that within our bowling attack we have the ability to take 20 wickets on any surface."
Play will start at 10h00 local time.