Lakmal not surprised to retain perfect record as skipper
Sri Lanka skipper Suranga Lakmal says that he has had the full backing of the dressing room in his two Tests as stand-in skipper.
Lakmal said the side were well prepared to face the unexpected after a rollercoaster tour to the Caribbean.
Sri Lanka crushed the Proteas by 278 runs after bowling the tourists out for 73 on day three of the first Test.
"We won both matches and yes, I was the captain, but I cannot win matches all alone," Lakmal said. "I've got to have the support of all eleven players plus the four on bench. They all helped me. I couldn't have done it alone.
"As a team, we were prepared to face any kind of situation," He went on. "In the West Indies, I got the captaincy at the very last moment and even here, I was told that I am going to lead the team the previous night. However, we've been there as a team and it was easy for me to take them forward. Seniors like Ranagana Herath, Dimuth Karunaratne, Angelo and Dilruwan (Perera) were always with me. In addition to that, I was well supported by the team management. So I think that's the secret of success."
ALSO READ: Proteas receive a whipping in Galle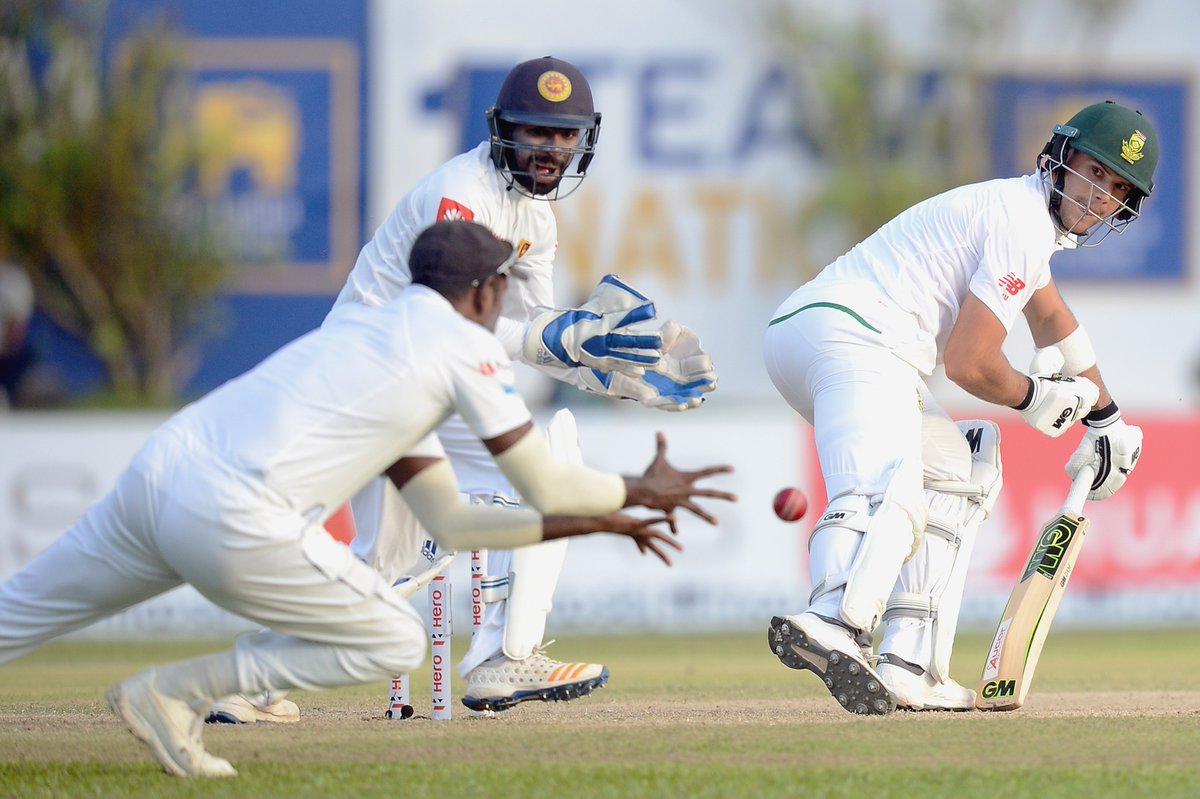 Lakmal rates spinners Dilruwan Perera and Rangana Herath among the best in the world at the moment.
The skipper insisted: "Rangana is one of the leading left-arm spinners in the world. No questions on that front.
"Dilruwan too has been bowling pretty well during the last couple of years. Both of them are leading spinners in the world at the moment. Especially in Galle, they have won matches for us. I hope they will continue the good work they have been doing.
"South Africa is the No. 2 team in the world and we are at the sixth place. When we play against such a formidable team, we can never have expectations like this (winning this easily) but as we go on, we may have an idea.
"It all depends on how we play. Actually, it was no surprise because we had done well in the last Test match. We were confident and were in a very good mindset. Not to win in three days, but we were playing to win the game. We bowled well and played as a team. That's why we ended the game in two and a half days."
Lakmal said that he was fortunate to win the toss as it gave Sri Lanka a big advantage but he credited his side for playing positive cricket.
He said: "We were fortunate to win the toss. We cannot control the toss but we were lucky. We decided to bat first and that made the difference.
"We never play for a draw. We play to win. With my team, we're going to (try to) win the second Test. It's good for us to finish off the series 2-0 because we can go up the rankings."