Warner accepts he may have destroyed Australia career
Disgraced former Australia vice-captain David Warner understands that his actions during the series in South Africa may have ended his international career.
In a heavily scripted press coneference in Sydney Warner apologized for the harm he has caused to the game by being involved in the plot to tamper with the ball that also saw Steve Smith and Cameron Bancroft handed lengthy bans.
Warner earned a twelve month ban from playing professional cricket and has been barred from any future leadership role with the Australian team but many feel he might never don the Baggy Green cap again.
It is believed that the opener masterminded the plot to apply sandpaper to the ball in an effort to extract more reverse swing in Cape Town.
Warner said in Sydney: "It is heart-breaking to know that I will not be taking the field with my team-mates I love and respect and that I have let down.
"Right now it is hard to know what comes next, but first and foremost is the wellbeing of my family.
"In the back of my mind I suppose there is a tiny ray of hope that I may one day be given the privilege of playing for my country again, but I am resigned to the fact that that may never happen.
"But in the coming weeks and months I'm going to look at how this has happened and who I am as a man. To be honest I'm not sure right now how I'll do this. I will seek out advice and expertise to help me make serious changes.
"I want to apologise to my family, especially my wife and daughters. Your love means more than anything to me. I know I would not be anything without you.
"I'm very sorry for putting you through this and I promise you that I will never put you in this position again.
"I take full responsibility for my part in what happened and I am deeply sorry for the consequences of what I was involved in. I failed in my responsibilities as vice-captain of the Australian cricket team."
Warner then launched into a long scripted apology to cricket lovers, Australians as well as South Africa.
ALSO READ: Of course they cheated: they're Australians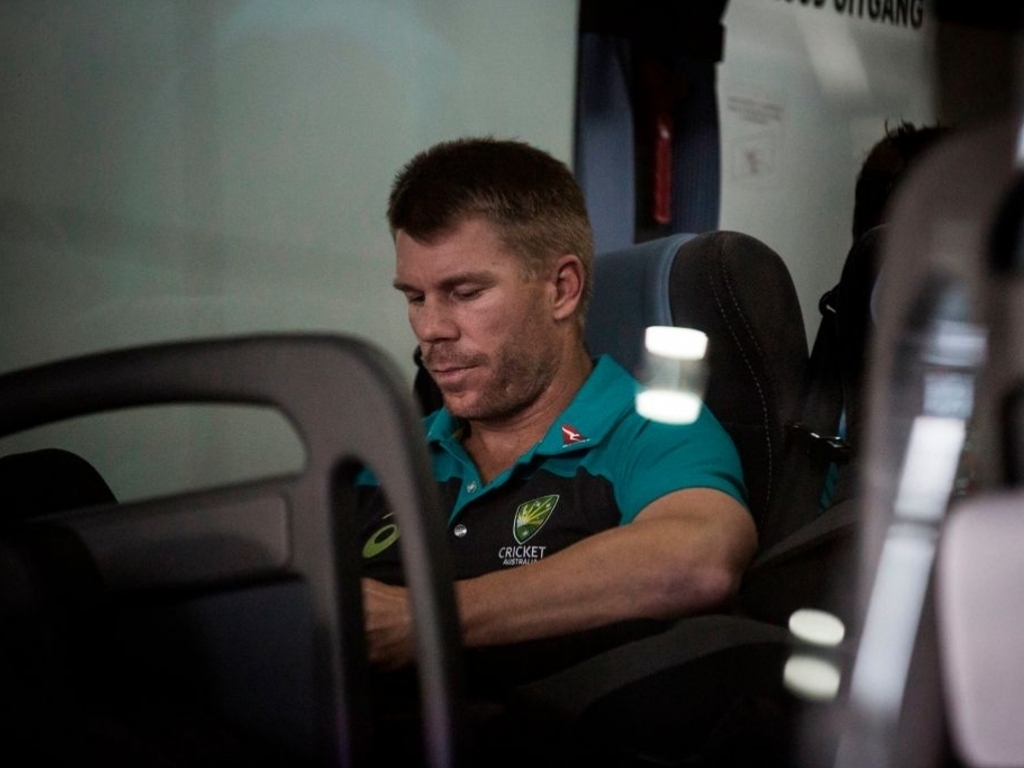 He went on: "To the fans and lovers of the game who've supported and inspired me on my journey as a cricketer I want to sincerely apologise for betraying your trust in me. I have let you down badly.
"I hope in time I can find a way to pay for all you've given me and possibly earn your respect again. To my team-mates and support staff I apologise for my actions and I take full responsibility for my part in what happened on day three in the Newlands Test.
"To Cricket Australia I apologise for my actions and the effect it has had on our game under your care and control. I want you to know that I fully support your review into the culture of the Australian cricket team.
"To South Africa, the players, administrators and fans, I apologise unreservedly for my part in this and I am sorry. I have brought the game into disrepute on your soil. South Africa is a fine cricketing nation, and deserves better from its guests and deserved better from me.
"To all Australians, whether they're a cricket fan or not, I apologise for my actions, and I'm sorry for the impact those actions have had on our country's reputation. I can honestly say I've only ever wanted to bring glory to my country through playing cricket. In striving to do so I have made a decision which has had the opposite effect and it's one that I'll regret for as long as I live. I do realise that I'm responsible for my own actions and the consequences that brings."