Tamim to make injury return against Windies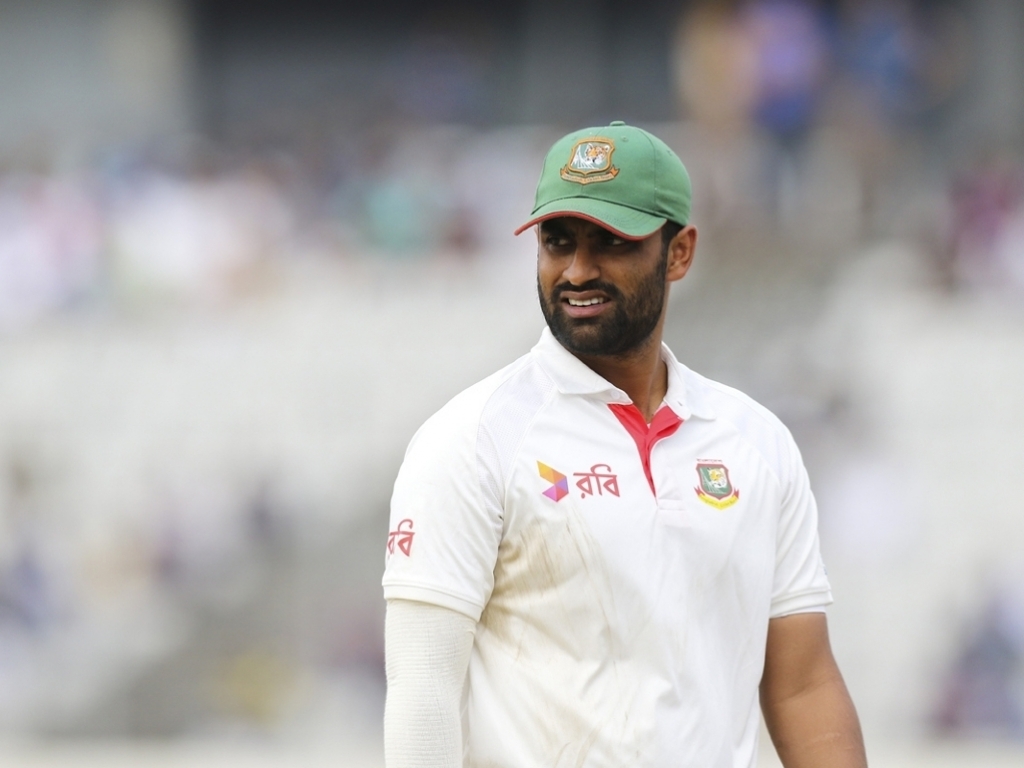 Bangladesh batsman Tamim Iqbal is targeting a return from injury when the Tigers take on the West Indies at home later this month.
Tamim injured his hand during the Asia Cup in September and had originally planned to make his return to competitive cricket in time for the second Test against Zimbabwe, starting in Dhaka on Sunday, but he will give the injury more time to heal.
The Windies tour Bangladesh for two Tests, three ODIs and three T20Is with the first Test set to start on 22 November.
In quotes published on ESPNCricinfo, Tamim said: "I think I will be fit for the first Test [against West Indies].
"I always wanted to play the second Test against Zimbabwe, at least that was the plan three or four weeks ago. I am not ready. I don't think the physio will even permit me.
"It has just been three days of batting against spin bowling and the dog-stick. It is actually semi-batting what I am doing right now.
"Unless I start full-fledged nets, it won't be fair for the team to declare myself fit."
The experienced Tamim is also confident the Tigers can bounce back from their defeat in the first Test against Zimbabwe in Sylhet.
The hosts put in a disappointing performance with the bat as they lost by 151 runs and now must win the second and final Test to square the series.
ALSO READ: Mahmudullah: The batsmen aren't doing the job
Tamim said: "They will bounce back. I know that we didn't play our best cricket. We are a much better team than this.
"It is a fact that we haven't performed in Tests, like we have done in ODIs. I don't think any of our team members said that we have become a very strong Test team.
"But it is also true that we have started to play better Test cricket than five years ago. We have defeated two of the best sides in the world.
"But our West Indies Test series wasn't good at all. Our graph in Test cricket hasn't gone as high as we'd liked."