Warner: I accept responsibility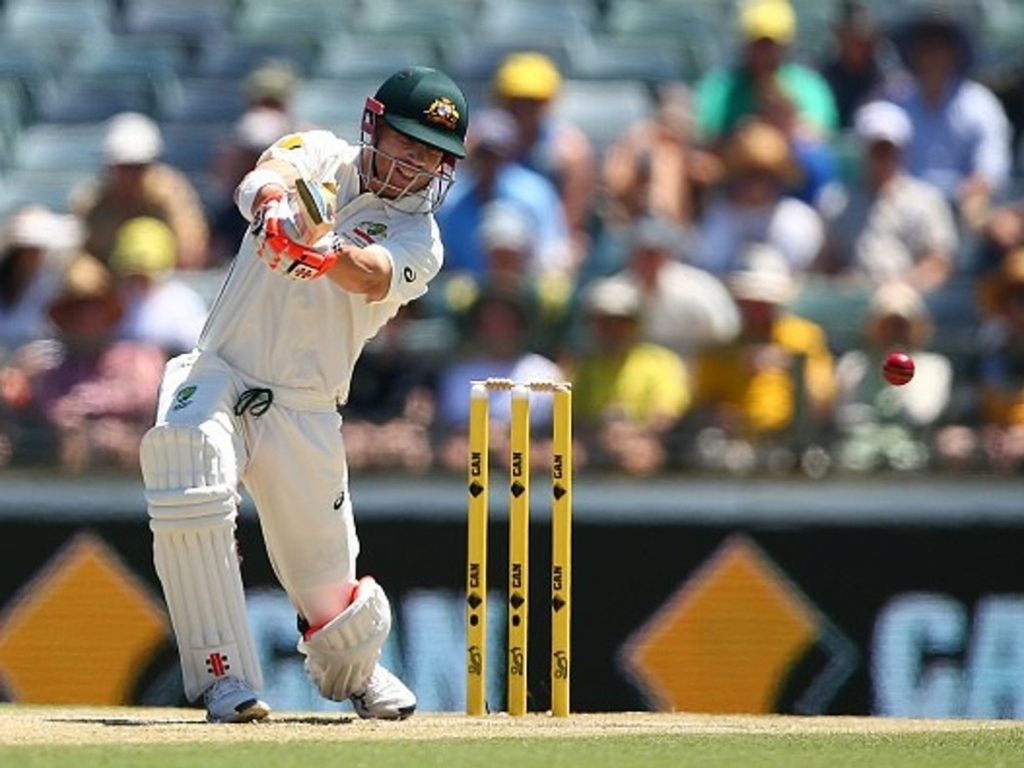 Australia opener David Warner feels he should accept some of the blame for Australia's spectacular collapse on day two of the first Test against South Africa in Perth.
The aggressive left-hander made 97 before he edged Dale Steyn into the slips and Australia collapsed from 158 without loss to 244 all out.
Warner said: "I accept responsibility as well as a top order batter. We always talk about one guy going on and getting a big hundred. Me and SOS [Shaun Marsh] were in, one of us should have went on, but it wasn't to be.
"I thought South Africa bowled extremely well, they bowled a straighter line and length, didn't give us any width, especially that first hour."
The opener believes Australia's batting collapse is part of a growing trend and admitted to being frustrated at seeing good starts dissolve into insubstantial totals.
Warner added: "I feel there has been a trend as well in the last 12 and maybe 18 months. That also follows on to when we were in England and we were playing there.
"It's tough to see as an opening batter, sometimes when you get off to those starts as a top four and then you sort of fall away that easily.
"It's quite hard to take that when you're in the change rooms. I can't really remember unless we go back to Hobart last year where we really capitalised in that middle period.
"That's something we've really got to work hard on, and at the moment I don't really have the answers, but we have to really knuckle down as a batting unit and try to build partnerships.
"We always talk about someone going on to get a big hundred in the top four, but it's on everyone else in the middle as well to put their hand up and accept some responsibility to move forward as well and create that partnership."
Australia will be looking to bounce back with the ball tomorrow with the Proteas well placed on 104 for 2, 102 runs ahead of the Baggy Green.