Cricket365's Fantasy Review – Week Four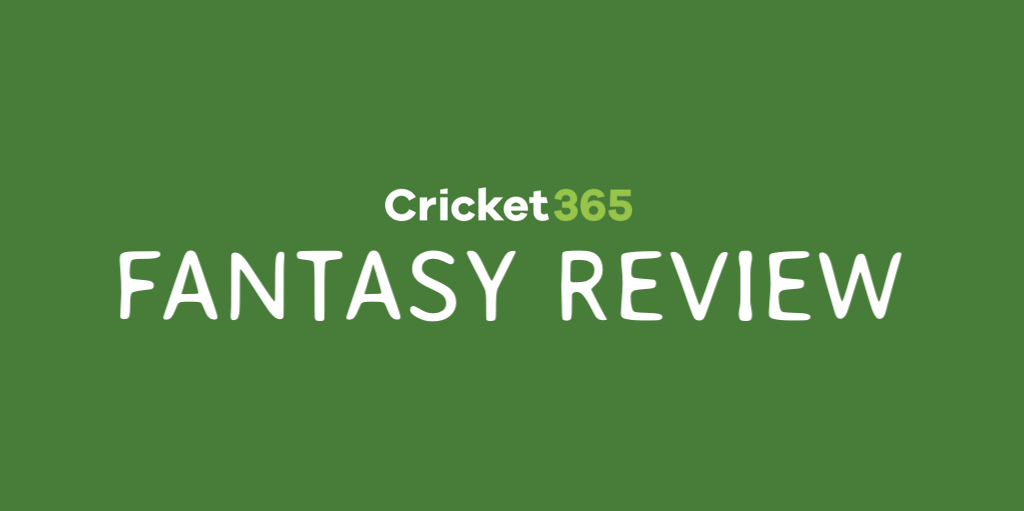 Plenty of people up and down the country, and even worldwide, choose to enhance their experience of the English domestic game by participating in various fantasy cricket leagues. What else are you going to do to pass the time in the office?
It can be quite hard to keep track of everything though, especially since popular fantasy providers (like Telegraph Fantasy Cricket, which is who we will be using as our resource) include both divisions of the County Championship as well as the One-Day Cup.
So we've decided to launch a weekly service to help you keep up to date with all the goings on, starting with a look back at the first two rounds of action in the four-day format.
After a brief sabbatical, let's look at the best XI from week four as Nottinghamshire continued their perfect start in the One-Day Cup with five wins from five, while Durham, Somerset and Hampshire also had impressive weeks having won four of their first five.
For this, we'll be using a five batsmen, one keeper, one all-rounder and four bowler system. But do allow us a bit of artistic license as the weeks go on. We may even sneak in an extra all-rounder.
Oh, and of course you need to know how points are scored in the first place, so read up on that here, and you can see who the top performers were in the opening two weeks here.
Batsmen
James Vince (Hampshire) – 285 points
Vince began last week with a score of 14 against Middlesex as Hampshire won by 119 runs, and followed that up with a stunning 190 against Gloucestershire, scoring well over half his team's runs in the process. He then added 47 against Essex at Chelmsford, but they fell to their first defeat of the One-Day Cup.
Sam Hain (Warwickshire) – 269 points
Hain scored just 9 to begin the week in Tuesday's defeat to Nottinghamshire, but did follow that up with a 50 against Durham on Friday. It was on Sunday that he made the most telling contribution though; a stunning 161 not-out (off 141 balls) which helped the Bears topple their rivals Worcestershire.
Luke Wright (Sussex) – 233 points
The bulk of Wright's weekly points came on Saturday when Sussex beat Middlesex. The former England international scored an incredible 166 from 142 balls to help his side to a whopping 122-run win.
Big Luke Wright hundred with the World Cup coming up and Hales' spot in doubt…. pic.twitter.com/cARK3gr7CS

— Kieran (@BerbaSpin) April 27, 2019
Adam Lyth (Yorkshire) – 218 points
Yorkshire's 50-over campaign has not started in ideal fashion, with just one win in their opening five games, but remarkably two ties in that period. Lyth though has continued his impressive form, scoring 78 against Derbyshire and taking two wickets on Friday, plus 63 at a sold-out Trent Bridge on Sunday in what was one of the only displays of resilience for the White Rose, who stuttered to 213 all-out.
Azhar Ali (Somerset) – 215 points
A fine score of 68 in a rain-affected game against Sussex on Wednesday from Azhar was followed up by an even more impressive 110 against Essex, as the home side went on to make 353 at Taunton. His week ended with a useful 43 against Gloucestershire, but Somerset did lose their first game of the competition.
Wicket-keeper
Tom Moores (Nottinghamshire) – 119 points
The top scorer in the wicket-keeper category was actually Tom Lace of Derbyshire with 120 points, but given the fact he didn't actually keep wicket in any game last week and instead evem bowled, we've decided to give Moores the nod. Moores started the week with an 8 against Warwickshire but took a catch and a stumping, though he followed that up with a 32-ball 50 in a thumping win over Leicestershire. Finally, he added 12 against Yorkshire but took two catches.
All-rounder
Liam Dawson (Hampshire) – 201 points
Dawson's week began well as he chipped in with a useful 43 and added three wickets in the win over Middlesex, before racking up 73 and taking two wickets against Gloucestershire the following match. He also took two wickets at Essex, but it was not enough to save his side from a hiding.
FIFTY: @daws128 brings up fifty, his first of the @OneDayCup campaign! 👏

A single through to the sweeper on the cover boundary takes him through to a well-constructed half-century off 63 balls – 187-4 (37 overs).

Live stream ➡️ https://t.co/F0D4eNkEi7 pic.twitter.com/fVc8hS7GjI

— Hampshire Cricket (@hantscricket) April 26, 2019
Bowlers
Wayne Parnell (Worcestershire) – 221 points
Parnell was unable to contribute during Worcestershire's win over Durham on Wednesday, but he did take three wickets for the Pears and added 11 runs in a win over Northants. Amazingly though, the South African's biggest contribution was a score of 76 against rivals Warwickshire, after he had amassed two wickets in the first innings.
Marchant de Lange (Glamorgan) – 211 points
Pretty much all of De Lange's total comes from Sunday's impressive win over Surrey, during which he scored 58 not-out off 35 balls in the first innings, before then chipping in with four wickets and a catch in the second.
Saqib Mahmood (Lancashire) – 183 points
Mahmood's week began in almost perfect fashion as he decimated Northants, taking 6-37 off 10 overs. Just when you thought things couldn't get much better, he then took 5-14 off 10 overs as the Red Rose skittled Leicestershire for just 80. A combined 11-51 off 20 overs, not bad at all.
Saqib Mahmood in the 2019 One Day Cup:

– 5 matches
– 18 wickets
– Figures of 2-52, 2-88, 3-76, 6-37 & 5-14
– First Lancashire player to take successive five-fers in List-A matches

Another talented Lancashire seam bowler.#LANvLEI

— bet365 (@bet365) April 28, 2019
Peter Siddle (Essex) – 175 points
Siddle was 0-43 from seven overs on Tuesday against Surrey but recovered well, taking four of five wickets against Somerset plus 2-18 off eight overs against Hampshire at the weekend.