Geoffrey Boycott: Everybody in Newcastle hates Mike Ashley amid Headingley links
Geoffrey Boycott has warned "there will be trouble" if Yorkshire sell their Headingley home to Mike Ashley, and added: "Everybody in Newcastle hates him."
Ashley owned Newcastle United Football Club until October 2021, when the Magpies were bought by a Saudi-led consortium.
The PA news agency understands the Frasers Group, where Ashley is chief executive, is one of the parties interested in purchasing Headingley and securing naming and sponsorship rights, with Yorkshire working to refinance their debts and obtain sufficient working capital to thrive rather than merely survive.
Former Yorkshire and England batter Boycott, 82, voiced his view on the club's future direction at a heated extraordinary general meeting at the ground on Thursday morning and urged the club's board to be transparent with members.
"Every week I pick up a paper and I hear you telling us 'we're near a deal'. That's been going on for months and months," he said to the club's chief executive Stephen Vaughan.
"We know nothing more except (what's in) the newspapers about that guy at Newcastle wanting to buy it, and the club near to selling to him.
"Everybody in Newcastle hates him. I don't know him, but that doesn't sound good for Yorkshire cricket if you're going to sell to him and lease back. I don't want to be leasing back Headingley, why the hell do I?
"So tell us something, for God's sake! If you do try to sell and lease back, I'm telling you there will be trouble."
Vaughan responded: "There are various offers with different connotations, but what I will say, if people genuinely think people have come forward with some sort of unicorn bid to buy the stadium, to keep it as a members' club, all these things, then they're kidding themselves.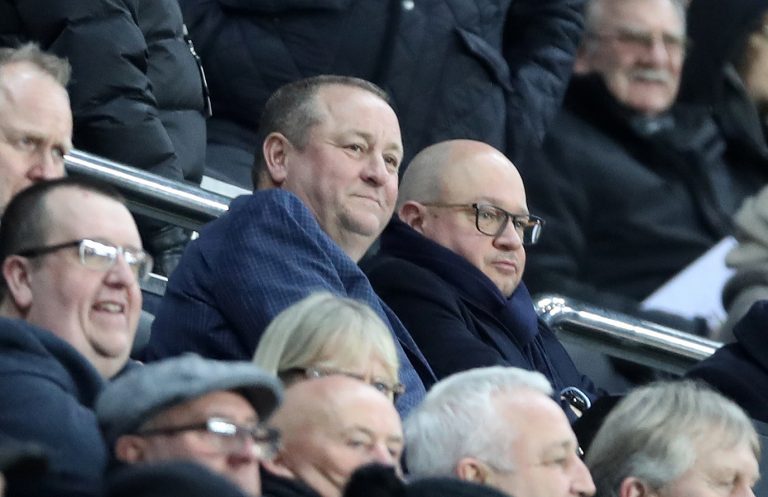 "We would have taken something like that in a heartbeat. If anybody thinks there was some sort of miracle answer out there, they're kidding themselves.
"If anybody thinks we aren't taking certain offers seriously, personalities don't come into it. The very best thing for our creditors, our members and other stakeholders will be accepted by the board, it's as simple as that."
The club have done a deal to defer any repayments of the GBP 14.9million owed to their major creditor, the Graves Trust, until 2025 which they hope will afford them the breathing space to secure the right refinancing deal and then pay that debt off.
The club are also trying to get back on an even keel following the financial and reputational costs of the racism scandal which engulfed them over the last three years.
Vaughan and chair-elect Harry Chathli both gave guarantees that whichever refinancing deal was ultimately accepted, Yorkshire remaining at Headingley in perpetuity would be a "red line".
Asked in a separate interview with PA after the meeting whether Yorkshire remaining as a member's club was also a red line, Vaughan said: "We've made it extremely clear to everybody that we've spoken to that we have no intention of Yorkshire becoming a non member's club.
"Indeed, with anybody that's approached us saying that they would like to explore that opportunity, we have gone one step further and said it's not within our gift.
"We will have to get 50 per cent quorum to vote – which would be going some versus the numbers we're getting at the moment – and then 75 per cent to vote in favour of Yorkshire becoming a non-member's club. Other than the fact that would be challenging in the extreme, we have no say on that as a board."
Chathli is set to become Yorkshire's new permanent chair in succession to Lord Kamlesh Patel in the coming weeks, with special resolutions passed on Thursday which would allow his appointment outside of an annual general meeting.
Members voted in favour of Chathli's appointment to the board as an independent non-executive director, and he will officially become chair once Financial Conduct Authority ratification of the appointment is received. That is expected by mid-October.
However, his election to the board was far from unanimous, with 108 of the 389 members who voted by proxy going against the motion to appoint him. A further eight of those 389 abstained.