Arbitrary Ashes numbers: 2.1million, 0, 37.6% and 350
Steve Smith's runs, Jofra Archer's peak bowling speed, deplorable over rates and David Warner's average – as cricket fans we've been bombarded with stats and figures throughout this summer. Here are some of the lesser talked about numbers…
2.1million – People who tuned in to Ben Stokes' innings at Headingley
Sky reported their greatest ever cricket audience (2.1m) for Ben Stokes' heroic century for England at Headingley. There are two opposing feelings die hard Test cricket fans experience when they witness a moment, in the game they have always loved, capture the imagination of the country.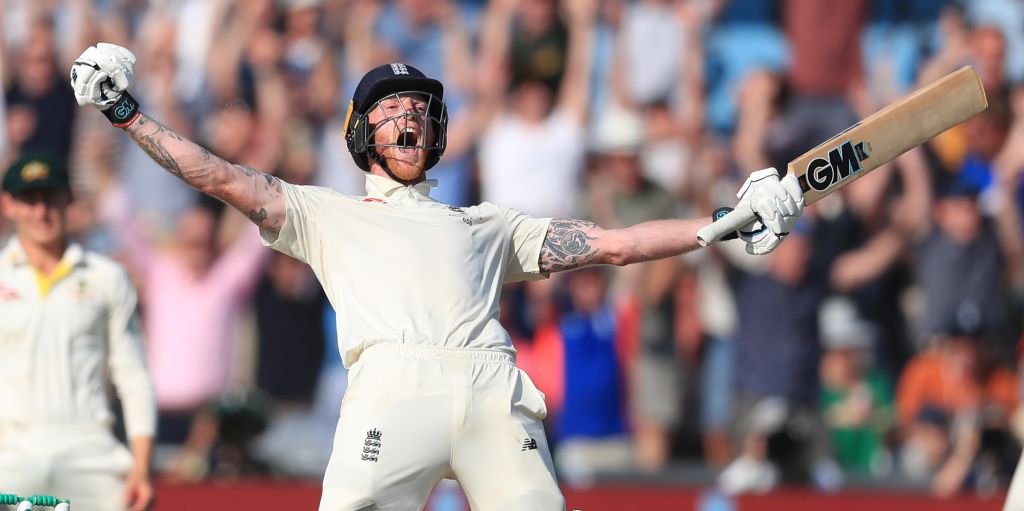 The first feeling is one of pride – See! Didn't I tell you! This is why we love cricket! The second feeling is more complex – We were here first, you didn't care before, this is our game! In the same way you might resent those that jump on the bandwagon of a band that you 'discovered' before they became famous – "OK you can like them – as long as you remember that I liked them first."
This figure is still dwarfed by the 8.7million who watched the FREE-TO-AIR World Cup final. Let's not get into that now.
31 – Number of days Jofra Archer has been a Test cricketer
Just something that's worth remembering as you listen to over-the-hill former Test cricketers aghast at Jofra Archer's inability to bowl at 96mph every delivery or tutting as he ties his jumper round his waste rather than handing it to the umpire.
Jofra Archer's name is on the Oval's honours board!

He ends Nathan Lyon's plucky innings of 25 with a yorker and Australia have one wicket left.

📺 Watch the #Ashes live on Sky Sports The Ashes or follow here: https://t.co/HNDTWRxL8U pic.twitter.com/snTIut5n7F

— Sky Sports Cricket (@SkyCricket) September 13, 2019
22 wickets in four Test matches and fear struck into the hearts of cricketers worldwide. Joe Root has put his arm around the big man in the hope of keeping him grounded. Has the England captain got enough arms for the rest of us? Because the prospect of Jofra Archer for the next decade has left us with anything but a level head.
37.6 – Percentage of false shots by David Warner
More astonishing than Steve Smith's 774 runs at an average of 110 were David Warner's 95 runs at an average of under 10. The first player to be dismissed for eight single-digit scores and the highest false shot percentage of any recognised batsman since this sort of thing was recorded – he is the breaker of unwanted Test records.
Now I don't know how karma works – maybe because it doesn't exist – but Warner seems to be reaping an awful lot of what he sowed in South Africa. Smith meanwhile, has done very little reaping.
David Warner has played 38% false shots this series.

In the entire CricViz database (2006 – to present), no other recognised batsman to face 100+ balls in a series has recorded a higher false shot percentage.

For a player of Warner's ability, that's astonishing. #Ashes

— The CricViz Analyst (@cricvizanalyst) September 15, 2019
350 – Average number of red ball deliveries faced by England batsmen in 4 months before Ashes
Not clutching at straws for the Ashes loss so much as pointing out a fact. Australia faced an average of 500 red ball deliveries in their preparation compared to England's 350. If we added the 'shadow red balls' faced by Steve Smith – Australia's average would easily be in triple figures.
18 – Games of cricket won by England this summer
Would we have taken a World Cup win and a tied Ashes series if you asked us four months ago? Damn straight. The denouement to the summer may not have been what we had dreamt of, but 18 wins in 26 games of cricket is a reminder of just what these England players have achieved – spine-tingling stuff.
0 – Number of unsold seats for opening four days of every Ashes Test
People still love cricket. How could they not after watching that? Dramatic World Cup success followed by the closest Ashes series in living memory. It would be easy to point to the World Cup success as a trigger for improved Ashes attendances – but the fact is the Test matches would have sold out anyway. Those that love Test cricket always have and always will – but this misses the crux of the matter.
The enduring legacy of this summer won't necessarily be through the memories of those watching live in the stadium, but by those who saw that Jofra Archer spell on TV in their youth club or those that liked that Ben Stokes innings on social media, and went to emulate them down the park or in their back garden.
Follow Will Ford on Twitter
---
READ: Liebke and Bowden's Ridiculous Ashes – Fifth Test: Mitch Marsh, No Balls, Steve Smith's Human Frailty