The Hundred, by Disgruntled of Yorkshire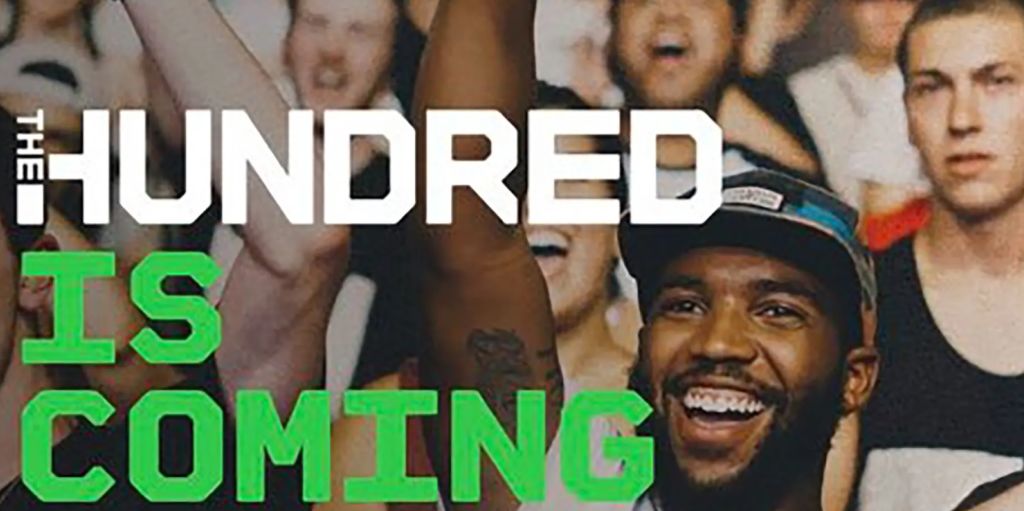 The Hundred was always going to be a hard sell. But it should be a far cry from offering rain to Mancunians. If I had any advice for the ECB it would be to 'hush your noise'.
Cricket devotees want their game to grow and thrive. People are not as averse to change as it may often seem. Reasonable folk adapt and find ways to embrace the positives in anything new-fangled.  Cricket lovers have been doing that since it was first suggested that catching the ball in your top hat was no longer the done thing.
The ECB should be applauded for seeking out new lovers of our sport. If cricket is to be embraced by the next generation in the same way we love it now, that fresh wide-eyed breed must be seduced by its charms. But chatting someone up in a bar is never easy, particularly when your best lines are basically horse sh*t.
Every time the ECB has opened its mouth on The Hundred they alienate sections of their existing support base. The constant chatter about finding new supporters has left the loyal county fan feeling uncherished.
Extensive research is said to have taken place. The findings, they say, suggest that the game needs to be simplified to encourage a new audience to mobilise and charge through the gates. Yet how is The Hundred any easier for fresh eyes to comprehend than the existing T20 format?
The Hundred does not appear to be simple at all. And, if simple means we can all count to 100, it follows that we can also count to 20 and get our heads around six ball overs too.
The appeal of 'normal' cricket was there for all to see as England embarked on their World Cup campaign with a win over South Africa. The rush of excitement on social media was tangible. Ben Stokes' catch was simply glorious. There is nothing normal in how proper cricket played well gets the juices flowing.
A friend tweeted me recently and it summed up the ECB's current rock and a hard place predicament. He wrote: "They are stuck, they have alienated the core support with their vanity project. The non-cricket fans aren't interested because essentially it is still cricket."
There are many people at the ECB who have staked large chunks of their reputations on The Hundred being a success. U-turns now would leave egg on some distinguished faces. Extensive research has been conducted amongst people I have never met. I don't know anyone that has. And when an organisation needs something to work, research can often be constructed to lead it to findings that support what they are wanting to do.
We have reached somewhat of an impasse. The all-male rap crowd photo that caused a backlash because it did not represent who this new audience would be was highlighted as yet another ECB gaffe. If The Hundred was being introduced to public acclaim that photo would not have even been noticed.
Again, every time the ECB opens its mouth with more The Hundred news, the sound of heels being dug in soon follows.
And then came the team names. Trent Rockets, a Midlands moustached porn star. Welsh Fire, to represent Somerset, Gloucestershire and the south-west of England. London Spirit sounds more like a charitable cause. And as for Southern Brave and Birmingham Phoenix – the obvious response is why?
And finally, the Leeds Superchargers. My neck of the woods. It's a totally misguided choice of moniker.
There are deep lying geographical politics in Yorkshire. People are hugely proud to be Yorkshire folk. They enjoy being dour at times, and can be far from supercharged. And they revel in the 'I say what I like and I like what I bloody well say' straight-talking approach.
But Leeds isn't Sheffield isn't Bradford isn't Hull isn't Middlesbrough and certainly isn't Durham and beyond. Even now non-Leeds residents resent that the vast majority of the county's cricket is Leeds-based.
To have Leeds in the name is a mistake. It can't be Yorkshire either because the new team needs to embrace other counties.
The one thing that unites people in that area of the country is being northern. And what of alliteration these days. The Northern Nuggets would be my choice. What of Northern Naysayers or Northern Newts? The latter appropriate for anyone that's taken the last train out of Leeds on a Saturday night.
There are good elements to The Hundred. And I appreciate I've taken a while to get to them.
The proposed draft is exciting and will be a marketing tool that goes far beyond anything the ECB have done to date. Although that's a low bar.
Other than that, I am not sure what else to smile about, because something new is coming.
Players seem to have been brought onside, but what about existing fans? We have seen the last Lord's one-day final. The T20 Blast is in danger of swapping its growing popularity for B-list status. We want the County Championship to thrive and if that is to happen new ways need to be found to sustain the game.
But be careful what you wish for, ECB. If future generations are to take the game to their hearts it can't afford to forget where it's come from and what its many charms have been. The things that seduced us and made us fall in love with it in the first place.
By James Buttler