Twenty Questions with Jeremy Lloyds: Somerset memories, Matt Damon and Augusta
Jeremy Lloyds is a former English cricketer who scored over 12,000 runs and took over 350 wickets throughout his professional career.
He represented Somerset for the first six years of his county career, a side that boasted global superstars Ian Botham, Joel Garner and Sir Viv Richards at the time.
Since retiring from active competition in 1991, Lloyds transitioned into umpiring, going on to take charge of 24 international matches between 2000-2006, and continues to umpire in the domestic game to this day.
From Somerset memories to George Harrison, and batting nerves to Augusta, these are the Twenty Questions the Cricket Badger Podcast put to Jeremy Lloyds.
If not a cricketer, what would you have done with your life?
I was a half decent rugby player, in fact one  or two at Taunton Rugby Club used to think I was a better rugby player than I was a cricketer, but obviously there wasn't any money around in rugby in those days.
What was the biggest influence on your career?
Probably Don Wilson getting me a posting to India and South Africa in the winter of 1978. I ended up playing for the Saints Old Boys, and two or three of the lads I coached from the first team played on the Sunday and it was suddenly a case of, I had to show them I could actually listen to my own words of coaching. I wanted to make sure it was a case of 'do as I say, not as I do'. Then also getting a summer contract with Somerset back in 1979.
What's your best moment in cricket?
I would have to say winning the 1983 [One Day] cup final at Lord's, and obviously my Somerset cap was very, very important to me, it had taken me so long to get there. Also, the fun we had at Gloucester for three years. They were great times, 1985 to sort of 1987, really good times.
What is your worst moment in cricket?
One of my worst ones was when I got my second duck, a pair at Swansea, when there used to be about 97 steps. It seemed like a very, very long walk back when it was a first ball.
[James Buttler: The walk of shame]
We also lost a semi final at Gloucester and we hadn't been in the final for a long time. That would've been nice to get back there with that group of players.
If you could trade your life with any current player, and have a day in their life, who would you pick?
Good question! I'm not sure I'd want to, I think it's a very different game now to when I played, it would be difficult. Who would I pick? I'd have to think about that one.
[James Buttler: You don't fancy being AB de Villiers for a day and smashing it all over the place?]
Well, yeah he is quite frightening, and not only with a cricket ball apparently. Pretty much any sport he plays he does extremely well at. He's one of those multi-talented all round sportsmen.
If I was to put you in charge of cricket for a day, would there be a change you'd make, or rule you'd change?
I would certainly think about changing the tea interval, how long it is. I think with the way that the set up is within County Championship cricket, sometimes your longest session is your middle session. You suddenly have a 2 hour 45 minute session, with only a 20 minute break, which isn't actually really 20 minutes because by the time you've walked off, sat down changed your socks, put your shoes back on again, you're pretty much getting up to walk out again. Then we had a situation when Hampshire were bowled out between 3:10pm and 3:40pm and you had to take tea, and then there were 47 overs remaining after tea. That is a very long evening session after you've only had a 20 minute break.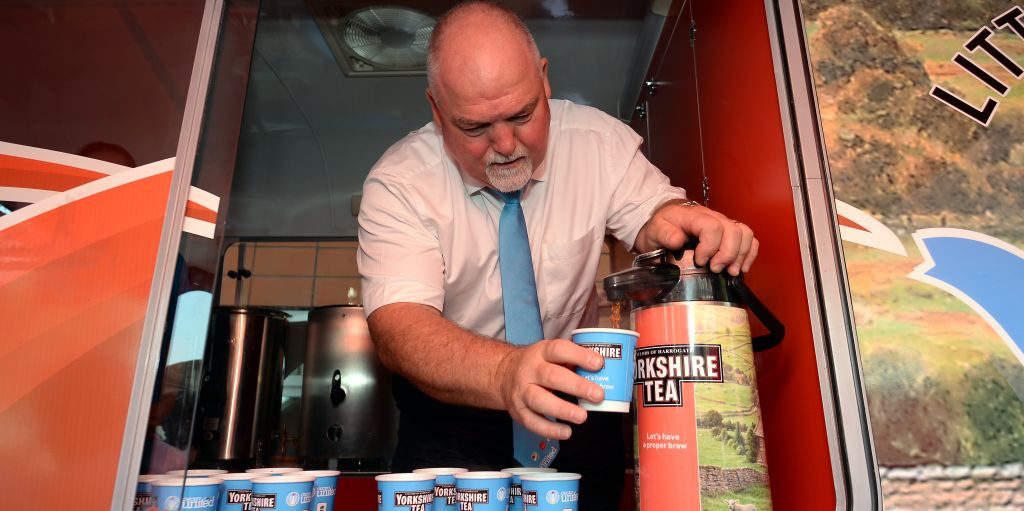 If you could meet anyone living or dead, who would you choose?
I'd love to have met George Harrison. He's one of, if not my actual favourite musicians.
If you won the lottery, what would be the first thing you'd spend your money on?
I'd certainly donate something to cancer research, that's for sure. I'd also donate something towards clean water around the world, and protect certain species of animals.
Who would play you in a movie about your life?
Another good question, I really don't know, Matt Damon?
What's your first memory of being really excited?
I think it was when I used to go  to a swimming club in Singapore. It was very hot out there, and the thought of getting into a swimming pool was wonderful.
[James Buttler: Just before we pressed record on this interview, I was glancing over your CricInfo page and I noted that you were born not in the South-West, but in Malaya]
Yes I was born on the island of Penang in Malaya. It was down to my father because he worked for Shell and ran all of their tankers in the Far East. They had to go to Penang for a year and I ended up being born there. When I was about six months old we moved back to Singapore and stayed there until around March of 1961. My parents then bought a property back in the South-West of England and that's where my South-West connections came from to start with.
What's the first thing you bought with your own money?
It'd been some rugby boots I think at the time, Adidas rugby boots.
What's the last time you can remember feeling really nervous?
I think you feel nervous every day that you go out to bat. If you don't have butterflies, there's something wrong. Once you get out there, you've obviously got all of your protocols into place, you're focused before going out on what you're going to do, how you're going to make sure you stay in the same routine etc. You don't feel nervous every time you go out, but I think you need some sort of nervous energy every time you go out.
What's the top item on your bucket list?
I'd love to play at Augusta. I'm not so sure that I'd want to watch it, but I'd love to play the course.
Are you a morning or a night person?
It's probably changed a bit over the years. In the summer I'm a morning person, when it gets light very early.  Then with umpiring during the day it means I'm usually in bed by about 9:30 or 10 o'clock so I'd say probably a morning person then.
If your plane was about to crash, who would you want sat in the seat next to you?
I'll go with my wife and my dog – Candy.
If you had access to a time machine, where and when would you go to?
It certainly wouldn't be in the future; I'd be quite happy with where I've been.
[James Buttler: Would you do anything different if you could live your life again?]
I'd score more runs! But no I think I've been very fortunate to have played in the era that I did. I played with some of the great West Indian fast bowlers and some of the truly great batsmen. I think I would've liked to have been able to watch some of the original World Series of Cricket. There were some seriously good players playing on seriously quick pitches and you're talking about the best of the rest of the world all playing there.
If you could live anywhere in the World, where would you choose?
I love Cape Town because you've got everything you could want within a 50-mile radius. Barbados is quite nice and also Portugal or southern Spain – anything with a Mediterranean climate.
If you could change one thing about yourself, what would it be?
My age! I don't really know what I'd change to be honest.
What will you be doing in 10 years' time?
Who knows, hopefully still alive!
If you'd been asking yourself the questions, what one question would you have asked yourself, to get a good answer?
Oh here's a question for you then, have you ever thought of cricket as a job? And my answer would be no. I'm part of that lucky five percent that for forty-odd years I've done something that I've enjoyed doing and I got paid to do it too.
Check out the full archive of the Cricket Badger Podcast here, and follow the Badger on Twitter here.