Unlimited Super Overs? Wicket Count? Rock, Paper, Scissors? What *is* the best way to solve a tie?
With the news that the International Cricket Council have scrapped the data analyst's favourite method of breaking a tie, opinion has been split on what approach should be taken to separate winner from loser when said winner and loser cannot be separated.
The great overlords deemed contesting Super Overs continuously until one side eventually comes out on top the way to go, but that scenario brings with it a whole new set of (albeit highly unlikely) issues.
The famous Super Over from the recent World Cup final took approximately 20 minutes to complete from the moment the initial match concluded as a draw to the time Jos Buttler removed the bails to secure England's maiden men's World Cup success.
With the current incarnation of the laws, another Super Over would have been played with the scores once again tied, but what if that one were tied too? And the one after that, and so on.
"Just play all night", you may say. If it were a video game, sure, but this is the real world we're living in. People have trains to catch, grounds have local laws they must abide by in terms of shutting off the floodlights and idealistically, no one wants to see a one-day match last a literal whole day.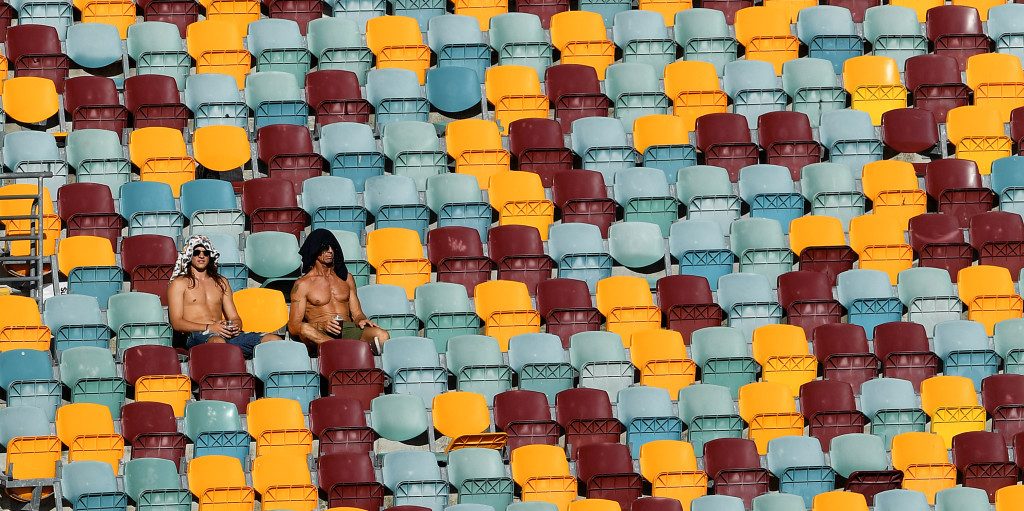 The idea in principle is the same as sudden-death in a penalty shoot-out. You keep going until a victor emerges. The major difference here is time. In the 20 minutes it takes for a Super Over to go from start to finish, 20 penalties could've been taken and you'd be struggling to recall of a shoot-out that's lasted that long in recent times.
If not unlimited Super Overs, then what? Here, we take a look at a few conventional (and some very unconventional) ways of determining who gets the W and who gets the L next time this happens in a World Cup final 400 years from now.
Wicket Count
The wicket count is a practical if not rather dull way of separating the two combatants. It's undeniable that the team that compiled the same amount of runs for the loss of fewer wickets in effect, produced a better innings.
The issue here is an obvious one, a tiebreaker that can very easily result in a further tie is about as useful as a chocolate teapot and with none of the drama and tension of a Super Over. And although it feels better than boundary countback, it amounts to the same thing: retrospectively awarding score value to something that doesn't have it; as long as 250/9 beats 249/0, Wicket Count as a tie-breaker is every bit as illogical as counting boundaries. Next.
Tournament Net Run Rate
Just kidding, nobody in their right mind would want to see a final decided by how much each team slaughtered Afghanistan by three weeks prior… right?
It would give greater meaning to the dead rubbers in the much-maligned group stages of tournaments, but you'd be advised to stay off the strong cheese at night if you thought that reason justified splitting a knockout round tie by what you did in a completely different phase of the tournament.
Number of Wins
"How is number of wins fair when each team might not have played the same number of matches in such a weather-affected sport?"
Save this one for 2047 when all cricket is played in purpose-built indoor arenas.
Head to Head
Scraping the barrel now. But it was good enough for Australia, South Africa and one of the World Cup's greatest moments back in 1999…
A case could be made to say that two tied teams could be split by the result of their previous encounter earlier in the same tournament. With the 2020 T20I World Cup's format, however, not every team is guaranteed to play each other throughout the competition.
I'm beginning to like the sound of Super Overs to be honest…
Fewest ducks? Best captain's haircut? Rock, Paper, Scissors? Most squad members' names beginning with a J?
Super Over it is then.
[jwplayer bpcDsErf-yceS9uXa]
It seems common sense has prevailed and cricket has conformed to the majority of the sporting world. In Baseball, extra innings go on and on, in American Football they play an unlimited amount of overtime periods until either side wins, in men's tennis, the fifth set goes to a tiebreaker after the score reaches 12-12. In cricket, we play Super Over after Super Over.
It's inevitable then, isn't it? A scenario where we're still watching at 3am, janitors sweeping up around an empty stadium as Jofra Archer steams in at 67mph for his 19th consecutive super over.
Well, it beats having a shared trophy.