Where did it all go wrong for the World Cup's non-semi-finalists?
The semi-finalists for the 2019 World Cup have been decided (shush, Pakistan, they have been decided). And, hence, so too have the non-semi-finalists. Where did it all go wrong for the teams that missed out? What might they have done differently? Which wing-flapping butterfly should they have killed to prevent this World Cup semi-final-missing timeline?
Let's go through it, shall we.
Pakistan
Pakistan's World Cup plan was a simple one. Like some kind of locust that spawns every thirteen years, the men in green were back to swarm over this tournament just as they so successfully did 27 years earlier.
Their attempt to convince fans, foes and administrators that they were reliving the triumphant 1992 campaign tracked eerily closely for quite some time. Pakistan matches were soon overrun with Baywatch babes and teenagers quoting Wayne's World. Nirvana was being miserable, babies had back and everybody began clutching Sarfaraz Ahmed's men to their achy-breaky hearts.
Then they played Afghanistan, their first match against a non-1992 side, and the parallel timelines began an inevitable divergence. Yes, Pakistan scrambled home against their neighbours. But they did so without the net run rate improvement they might have hoped for, leaving them with an impossible task to knock out New Zealand in their final match.
Sri Lanka
Early on, Sri Lanka appeared to be the laughing stock of the tournament. Thrashed by ten wickets in their first match, the prospect of a winless World Cup loomed large.
The rain changed that. In the Great Downpours of June 10-13, they shared points in a couple of washed out matches against Pakistan and Bangladesh. Those two points kept them in touch with the leading pack.
More importantly, Sri Lanka then singlehandedly kept the tournament's closing weeks interesting by knocking off England.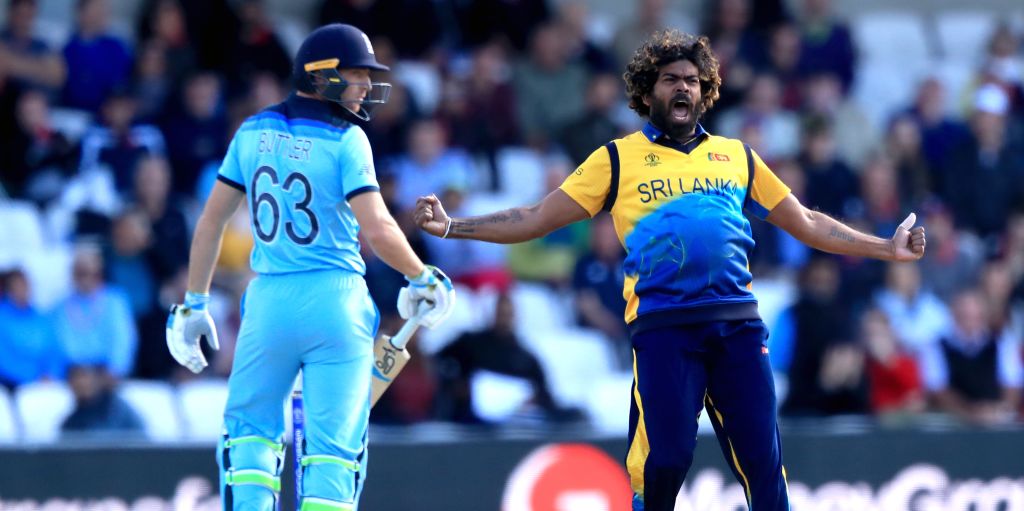 Eventually, however, the hosts came to their cricketing senses and in the process put an end to Sri Lanka's chances. But, in retrospect, perhaps the moment that cost Sri Lanka a spot in the semi-finals were those two rained out matches that had seemed so fortuitous at the time.
Rather than gifting them two points they might not have otherwise received, perhaps those washouts instead robbed them of two points. It all depends on your perspective, I guess – a classic stadium half-full of rain/half-empty of rain situation.
Bangladesh
To the enormous surprise of several commentators ('Shakib Al Hasan, you say? And he bats and bowls? Huh. Good on him for having a go. Oh, the number one all rounder for as long as anybody can remember? Fascinating, fascinating'), Bangladesh were in this tournament right up until the moment that they weren't.
And that moment where they weren't in the tournament any longer came far later than those previously mentioned commentators could possibly have expected. It was the fifth over of the must-win match against India, the 30th match of the tournament, when Rohit Sharma mistimed a pull shot from Mustafizur Rahman, only for Tamim Iqbal to put down the simple chance.
Rohit went on to make 104, the openers put on 180 in 29.2 overs and Bangladesh were done.
Tamim Iqbal, you just dropped (a possible semi-final spot in) the World Cup.
South Africa
South Africa started the tournament brilliantly. The reluctantly-shirted Faf du Plessis threw the ball to Imran Tahir for the first over of the World Cup, and the leg-spinner rewarded the tongue-twisted concept of Faf's faith by immediately dismissing Jonny Bairstow.
Tahir acknowledged the wicket with his usual phlegmatic composure and England were 1/1. (Or 1/1, if you're reading this in Australia.)
Nine balls later, Joe Root smacked a half-volley from Lungi Ngidi through covers for four. Everything was downhill for South Africa from that point.
Three losses in the first week, Dale Steyn heading home without playing a match and rumours of AB de Villiers offering to make himself available for the tournament only to be knocked back. South Africa became a lumbering shambles quicker than anybody had predicted.
Disappointing stuff from the Proteas. If you're going to crash out of a World Cup, fellas, at least do so in a way that amuses the rest of the cricketing world.
West Indies
Jason Holder's team of creaking T20 specialists brutalised Pakistan in the opening match they played, and then didn't win another match for five weeks.
Despite this, they were somehow still in mathematical contention for almost all of that time.
But the moment that best symbolised the West Indies falling short of the finals was Carlos Brathwaite falling similarly short of an astonishing match-winning six when he was caught on the boundary edge by Trent Boult in the game against New Zealand, a match that also featured June 2019's Ball of the Century.
There were at least five or six Catches of the Tournament in this World Cup (astonishingly, Steve Smith was dismissed by two of them, as well as conjuring one of his own), but Boult's was arguably the most meaningful. Can that be a thing we track? Should we have a Consequential Catches competition sponsored by, I dunno, Trojan condoms? I say, yes.
Sorry, got distracted. Where was I? Ah yes, the West Indies. They didn't make the semi-finals, all right.
Afghanistan
Afghanistan were realistically never going to make the semi-finals. But technically speaking, their fourth loss knocked them out.
That was in Cardiff against South Africa where they were bowled out for 125 in a rain-reduced match, with the cold-blooded Tahir taking a dispassionate 4/29.
Still, Rashid Khan tonked 35 from 25, so that was fun.
Ireland, Zimbabwe and every other team in the world
The remaining sides all missed the 2019 World Cup semi-finals on 17 March, 2007. That's when India suffered a shock loss to Bangladesh, effectively knocking them out of the 2007 tournament in the group stage, and costing the ICC enormous television revenue as a result.
Fortunately, we now have a tournament structure that ensures this will never happen again. Thank you, ICC. May India forever be on our television screens.