Is Joe Denly's half-century good news for England?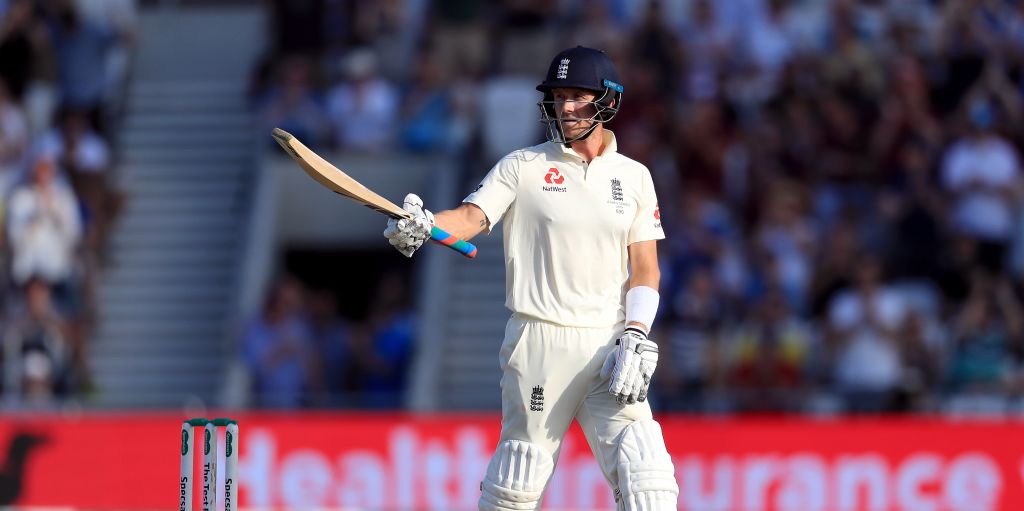 The question may seem harsh, but it's one that needs asking. The definitive answer perhaps cannot be reached until England's failure to complete a miracle run-chase is confirmed, but was it a good thing for England in the long term that Joe Denly scored 50?
There is a very decent argument that Denly making precisely 50 is the worst of all outcomes. Not enough (probably) to influence the result, but enough to keep him in the team. If there is to be a fall guy for the batting, and again barring miracles tomorrow there really must, then it will not now be Denly. Even with 49 it would be easier to make the change, because cricket loves those round numbers.
Let us be immediately clear that Denly himself deserves nothing but praise for an innings that married fortune and fortitude and defied a superb and well rested Australia bowling attack for close to three hours. Yet at the same time it also felt like a man operating at the absolute extremes of his talent and good fortune. Fifty felt like an unlikely summit rather than base camp. It's harsher still to compare him to Joe Root, England's best batsman, but there was a gulf between the two in their partnership.
Denly has made over 11000 first-class runs at 36 across his career. In 2018 he made 828 at 34.50, which doesn't point to decline but nor does it hint at the sort of late-blossoming that earned the likes of Chris Rogers and Adam Voges short but very decent Test careers in their mid-30s.
He stumbled into the side almost by accident as a stop-gap opener in the Caribbean and has tumbled to three and then most ludicrously the plum spot at four just as fortuitously. He's there now because he accidentally already was.
None of this is Denly's fault. It's not his fault that he is a very decent first-class cricketer slightly short of Test standard. It is not his fault that England's batting stocks are so poor. It's not his fault that he got picked. And he really hasn't let anyone down. An average in the mid-20s and a couple of half-centuries is a perfectly predictable return for a player of Denly's talent.
He has had very few outright failures. That today's 50 was the 11th straight score in double-figures since making six in his very first innings is admirable. That this was only the second of them above 30 is revealing.
Fundamentally, did this feel like the start of something special – as with the unequivocally good news story of Root's return to form – or the best Denly can offer?
If it's the latter then tthank him for his efforts, acknowledge that he has let nobody down and can be proud of his Test career and let it end on a relative high that could be an astonishing one if his team-mates can somehow wangle another 203 runs on day four. If it does lead to an historic victory and this kind of honourable discharge, then at least the answer will be clear: yes, Joe Denly's 50 was good news for England.