The mad scramble at Eden Park
Scrambling. Everywhere, scrambling. In the batsmen's heads. For pads in the changing room. For record books in the press box.
A batting collapse is a powerful thing. When it starts, it can seem inexorable from the outside. Once it had begun, England's demise to 27-9 seemed almost to have become inevitable, with the leaden feet of another hapless batsman simply the result of the collapse's enormous gravitational pull. Wicket-taking appeared so straightforward, batting so impossibly difficult, that you found yourself wondering why this sort of thing doesn't happen more often.
But this sort of thing remains rare. This was shaping up to be record-breakingly bad. Worst of all time bad. Then Craig Overton came along and turned that historically cataclysmic prospect into a mere disaster. A bit like how Homer's enormous bottom turned a potential Chernobyl into a mere Three Mile Island.
Spoilsport. England's sixth lowest Test score of all time is funny, yes, but we got greedy. It could have been so much better/worse. That Overton's counter-attack was cut off just as the talk of Charles Bannerman and Test cricket's oldest record began was yet further cruelty for cricket's number crunchers (which, let's face it, is everyone who loves this brilliantly ridiculous sport).
The final, miserable total of 58 all out leads inevitably to thoughts of Australia's 60 all out in 2015. Trent Bridge then, Trent Boult now.
It didn't take much to find the similarities. Inadequate technique against the moving ball. A bowler inspired. A ridiculous catch behind the wicket. And that vague, undefinable sensation that even those involved are powerless to stop this boulder once it starts rolling. And then the opposition's best batsman comes along and makes batting look easy. We were only a Malcolm Conn tweet talking darkly about pitch doctoring away from a full house.
Early in New Zealand's reply there was a debate on commentary between Scott Styris and Mark Richardson about whether England's woes were about good bowling or bad batting. The dull but obvious answer is that it is, inevitably, both; 58 all out is a perfect storm of an innings that requires everything to go right and everything to go wrong.
England's batsmen were woeful. The lack of preparation is an obvious point, and four slapdash days of what amounted to little more than middle practice is clearly not sufficient preparation for facing two of Test cricket's best new-ball bowlers. Even by modern standards, it was token warm-up.
But that is the scantest of defence for a series of batsmen who watched the ball swing and decided to counter this by playing tentatively from the crease. Incredibly, it didn't work, although England kept trying.
Boult was masterful, though, unerringly and repeatedly exposing the technical flaws on display, with Tim Southee a more than able partner-in-crime.
There was so much to enjoy about Boult's performance. The pair of picture-perfect swinging deliveries that did for England's two main man, Alastair Cook and Joe Root, were works of art.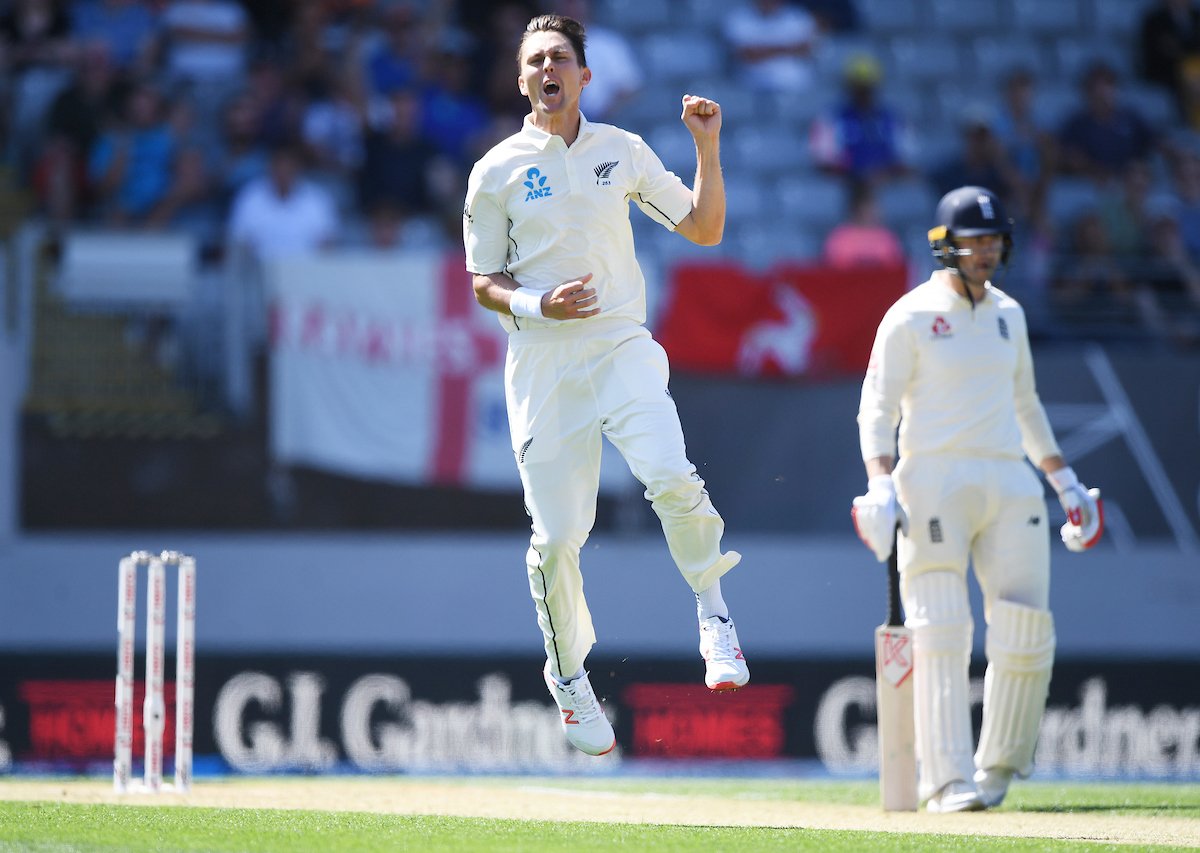 Best, though, was the set up and dismissal of Ben Stokes, back in the side as a specialist batsman which went well.
Stokes had, at least, and unlike his team-mates, appeared to have noticed what was going on. He tried to get forward and change the pattern rather than simply wait in his crease for his edge or off stump to be found.
Boult responded with the swing bowler's three-card trick. Outswinger, outswinger, inswinger. About halfway through the third delivery's trajectory, Stokes realises he's been had. His initial instinct to leave the ball is no longer an option and he makes a late – far, far too late – decision to try and play it instead. Back goes the off stump.
The fine margins between 58 all out and normal, sensible scores was clear within 20 minutes of New Zealand's reply. The Black Caps created chance after chance and took every one; England missed a routine, three-stump run out opportunity from the first ball and Joe Root shelled a regulation catch at second slip.
A bit less swing. A bit less seam. A bit more foot movement. Chances spurned instead of chances taken.
And for an England team that has lost nine and won none of its last 11 overseas Tests, a long, long road back.
In a two-Test series – and there's a three-word phrase right up there with "replacement bus service" in the heart-sinking disappointment stakes – England were almost out of contention after 90 minutes of madness.