Did you see… much of Joe Root in the highlights?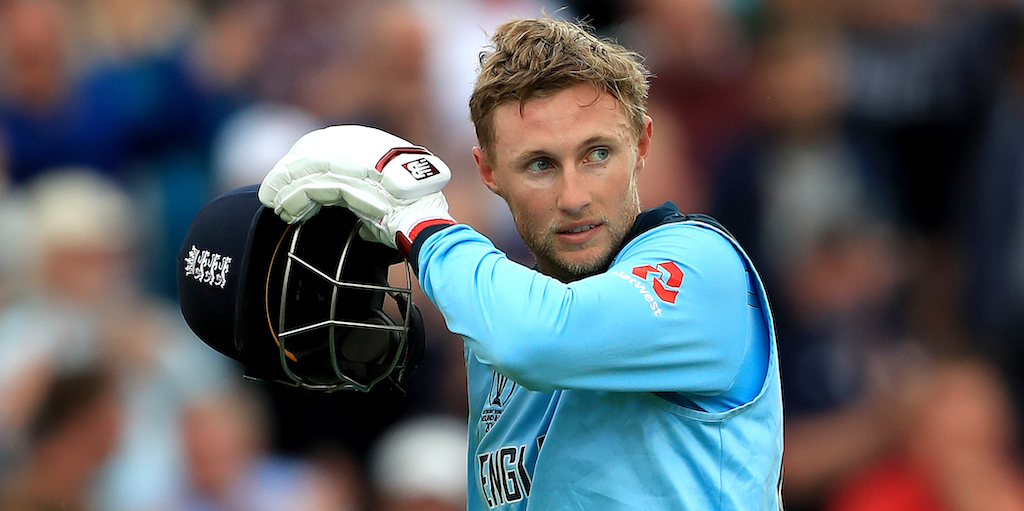 Just before this World Cup began, I watched the highlights of an old England one-day game where Joe Root had hit a hundred.
I was watching it because I didn't remember the ton. This is not unusual. Joe Root has hit 15 hundreds in one-day internationals and I don't really remember any of them.
So I was watching the highlights to jog my memory a bit. It was one of those rapid-fire 10-minute jobs on the ECB's YouTube channel. They're short packages, but they cram enough in that you can get a feel for an innings – and Root had hit a match-winning hundred.
In chronological order, these are the things that I saw:
I saw the two England openers hit fours and sixes
I saw a wicket
I saw Root hit a four
I saw several other batsmen hit quite a lot of fours and sixes, plus two or three more wickets
I saw Root, now on about 82, hit another four
I saw Joe Root celebrate his hundred
I saw other people hit lots more fours and sixes and I saw further wickets fall
I saw the highlights end
I thought of this experience yesterday as Root was compiling yet another run-a-ball hundred. Watching live, his contribution took up a sizeable proportion of the day, but how much of it was going to make it into the highlights?
No matter what he does in the game, Root generally doesn't show up much once they've boiled the footage down to a jus. The more the highlights are shortened, the less of him there is likely to be as a proportion of the whole.
---
MORE THINGS YOU MAY OR MAY NOT HAVE SEEN
Did you see… Ben Stokes react to being run-out by a deflection
Did you see… MS Dhoni almost pull off a run-chase?
Did you see… Virat Kohli get bowled through the gate?
Did you see… David Warner's beard?
Did you see… David Willey's Alice band?
---
This is a remarkable thing. Joe Root has effectively become a scorer of invisible hundreds – which really shouldn't be a thing.
There are two main reasons why this is possible. The less important reason is because Joe Root has become a one-day batsman of such relentless, chanceless aptitude that he scores at a run a ball without doing anything remotely interesting. As such, he can cruise to a hundred without unduly troubling the TV editors. This quality is compounded by the fact that it is entirely predictable that he'll score heavily, so a hundred isn't even newsworthy.
The more important reason, however, is the environment in which he plays his cricket. England's freakish batting line-up means that whoever's at the other end will pretty much always be batting in a way that is way more interesting (even if – in fact especially if – that person happens to be Adil Rashid).
So did you see much of Joe Root in the highlights? You probably didn't, if only because the Channel 4 highlights were broadcast at 10pm, which is pretty late. (It is not however quite as late as the 11pm that they were supposed to be broadcast. Nor is it as late as the 'gone midnight' slot that is the standard one for most of this tournament.)
If you did watch the highlights, you will definitely have seen Root though. You'll have seen him giving away four overthrows with a wild shy at the stumps.