Did you see… Sam Curran accidentally bounce out Kane Williamson?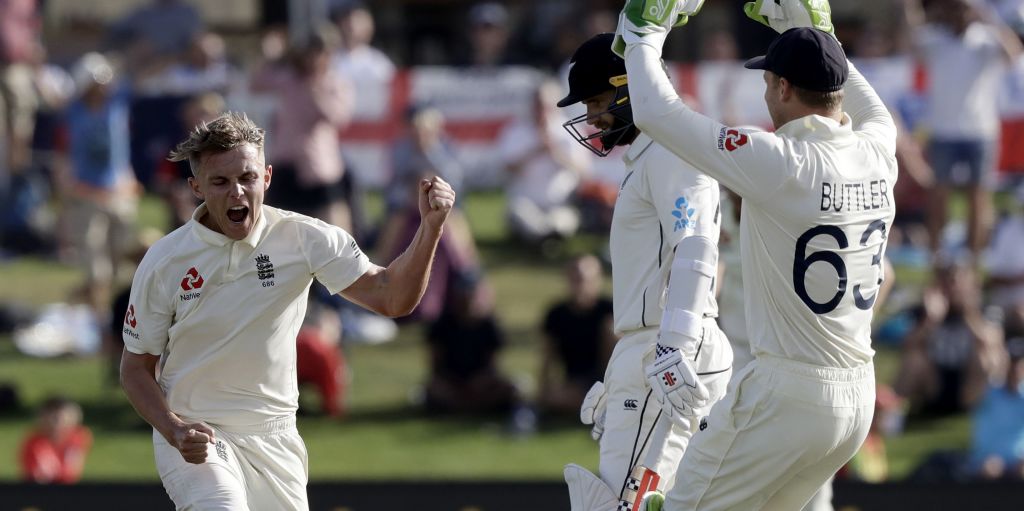 Do you remember when you first heard that David Warner had lamped Joe Root in Walkabout? If you can wipe away all you've learned about the two men since, you may dimly remember that your immediate reaction to the incident was to think this was a brutally inappropriate head-to-head.
Back in 2013, Warner was a burly enforcer, while Root was a fey thing who looked like he'd been drafted in from the Under-11s. Not a fair fight, everyone thought – but then at some point came that moment of revelation: turned out Warner was really quite short and Root was really quite tall. The Yorkshireman positively towers over the Aussie opener. At the time, it was a jarring discovery.
Armed with this knowledge, you may have instead started pondering a new puzzle: how did Warner manage to get inside Root's jab? (The answer is that he managed it with extraordinary ease for two very simple reasons. (1) This wasn't a boxing match and so Root wasn't expecting anyone to try and pop him in the face. (2) Root was in Walkabout and therefore plastered.)
This unnecessarily circuitous preamble is merely groundwork for an admission that I found out that Sam Curran is 5ft9in this week and I thought he was a couple of inches shorter than that.
According to the Office for National Statistics, 5ft9in is the average height of a man in the UK and I must say that does not surprise me at all because as feisty and admirable a cricketer as Sam Curran is, he does seem to pride himself on being unexceptional.
That word seems cruelly inappropriate for one of England's finest cricketers; a man whose lower order counterattacks and deathly-serious-faced swing bowling have already won his team several Test matches.
But it's also completely correct. Three fifties and no hundreds in 22 Test innings is pretty unexceptional and he's still to take his maiden five wicket haul.
---
ALSO READ: Did you see… Steve Smith smiling politely about The Hundred?
---
Early in New Zealand's sole innings in the first Test, Curran dismissed Kane Williamson with the kind of delivery that only really served to emphasise all that he fails to offer as a first- or second-change seam bowler.
A moderately short ball bounced like a shorter one and Williamson gloved it to slip.
WICKET! Williamson falls straight after reaching 50!

Curran gets one to leap at the Kiwi captain and Stokes does the rest. NZ now 127-4.

📺 Watch #NZvEng live on Sky Sports Cricket now or follow here: https://t.co/0m3nqg6pnp pic.twitter.com/Vwt14FIIO7

— Sky Sports Cricket (@SkyCricket) November 22, 2019
The physics-defying bounce inspired a good deal of comment that Curran could be more effective if only he were a bit taller, or a bit quicker, or a bit taller and quicker.
I'd argue against that. I'd argue the exact opposite in fact.
I'll tell you one thing the England cricket team does not need and that's a 6ft tall 84mph seam bowler. I know Curran is a left-armer and therefore offers A Different Angle but why should variety end there?
Being very tall is a great attribute for a bowler and so is being very quick. But below that there is a big blob of sameyness where bowlers are fairly tall and fairly quick and every Test batsman in the world can play these kinds of bowlers with complete ease. You have watched cricket. You know that this is true.
I honestly believe that Sam Curran would be a more useful bowler for England if he were shorter and slower.