Did you see… Virat Kohli get bowled through the gate?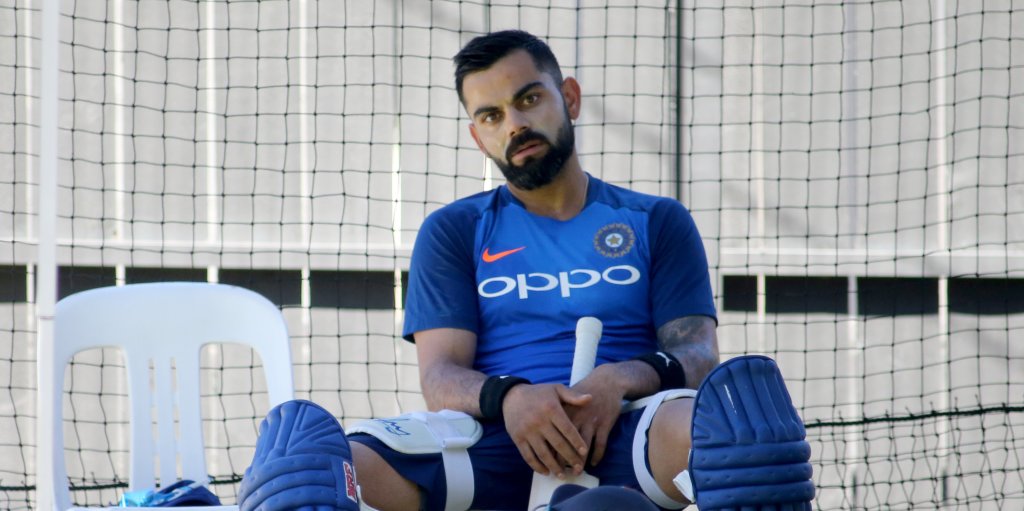 When Royal Challengers Bangalore played Rajasthan Royals this week, Virat Kohli did what so many modern cricketers drone on about doing these days: he backed himself.
He backed himself to open the batting and having sauntered through the Powerplay with no great sense of urgency, he backed himself to make up the run-rate as the innings wore on.
Then Shreyas Gopal bowled him through the gate.
Ripper!

Shreyas Gopal bamboozles Virat Kohli 🤯

What a ball 💥 pic.twitter.com/QdAmfYmc5A

— Watch the VIVO IPL on BT Sport (@btsportcricket) April 2, 2019
As a passage of play, it felt like a new track built around a couple of old samples.
After his stumps had been ruffled, Kohli almost – almost – repeated the 'how the hell did that happen?' look that he used after being bowled by Adil Rashid last summer.
Kohli can't believe it! An incredible delivery @AdilRashid03! 😲

Scorecard/Videos: https://t.co/6lGth6g8Vi#ENGvIND pic.twitter.com/XKzQMzzZSH

— England Cricket (@englandcricket) July 17, 2018
Shreyas Gopal, meanwhile, did a version of the Stuart Broad 'that took my breath away' hands-over-mouth thing by way of celebration.
Broad's gasp mime was a compliment to Ben Stokes' go-go-gadget-arm catch of Adam Voges midway through Australia's splendid and hilarious 2015 Trent Bridge implosion. Gopal's was what? Astonishment at his own brilliant bowling?
Maybe we can be generous and say it reflected simple disbelief that Kohli had failed to lay bat on ball.
---
MORE THINGS YOU MAY OR MAY NOT HAVE SEEN
Did you see… David Warner's beard?
Did you see… David Willey's Alice band?
---
Gopal shouldn't have been surprised. Back in RCB colours, Kohli has really been embracing fallibility of late and the two parties seem intent on making up for lost time.
There was the match where he set the tone at the top of the order and RCB were bowled out for 70.
There was the match where he accused the umpires of having their eyes closed because one of them missed a no-ball (almost as if he were completely unaware that umpires miss no-balls in every single match that's ever played these days).
There was the match where both opposition openers made hundreds and Kohli responded with three runs off ten balls.
And then there was this one. A little after getting bowled through the gate, Kohli dropped a catch at slip. A little after that, RCB lost. Again.
This is unfamiliar territory for our boy. You can imagine him softly stroking walls or dropping his breakfast to the floor to test that the normal rules of physics still apply. Maybe he glances in the mirror in the faint expectation that he'll see New Zealand's Chris Martin looking back at him.
More likely, he'll deal with this nasty bout of ineffectiveness the same way he deals with everything. Kohli has always adhered to the Rudyard Kipling adage about treating the twin imposters of triumph and disaster just the same.
Hundreds and successful run chases are typically greeted with a brief display of unmeasurable fury and there seems no reason to assume he hasn't been reacting to failure in exactly the same way.