Du Plessis: 'Big three' takeover threat is motivation for South Africa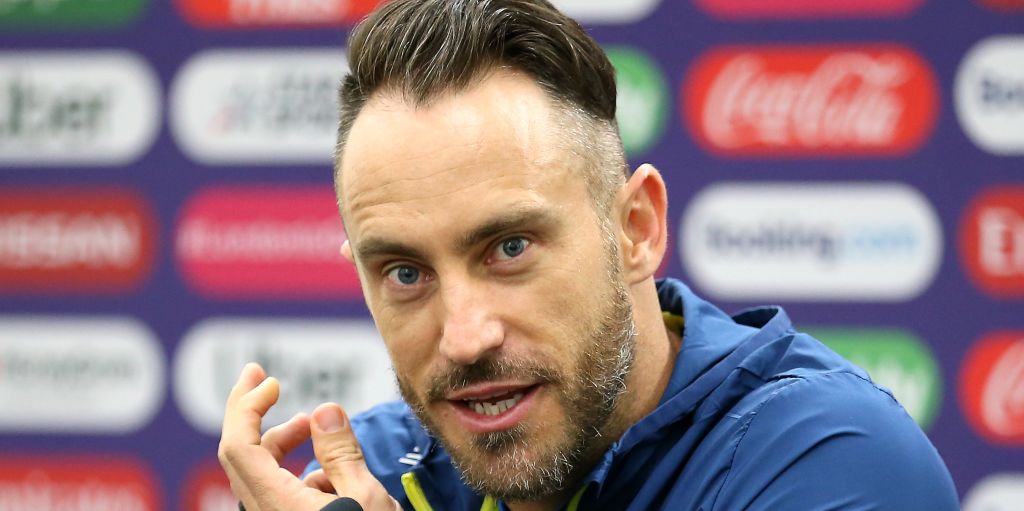 South Africa captain Faf du Plessis toasted his side's 107-run victory over England and then suggested the prospect of a 'big three' takeover drives his side to perform.
Immediately prior to the Boxing Day Test at Centurion, which ended on Sunday as the Proteas dismissed England for 268 pursuing a mountainous 376, news emerged of a new and controversial one-day tournament in the offing.
India, England and Australia have opened dialogue about an annual 'Super Series' which would pitch the game's three richest nations against one invited guest. That idea appeared to many as a throwback to the abandoned financial restructure of 2014 and has not gone unnoticed by Du Plessis.
---
READ: Root pinpoints the crucial moment England ceded control to South Africa
---
Speaking from a position of strength having just overseen his side's comprehensive victory at SuperSport Park, he said: "The last year or so you can see what's going on in terms of the big three countries.
"There's a lot of movement going towards that, a lot more matches being played against the top three, or the 'big three'. For us as a team its just making sure we control our performances, playing the best cricket that we can so that we are a team people want to play against.
"We understand that if we don't play to the best of our full potential, why would people want to include us in groups like that? In general it's probably better if you include more teams, the better to grow the game as much as you can.
"There's a lot of smaller nations not playing a lot of Test cricket, they're actually playing less so for me, if we're playing well then these things will evolve."
As for the match itself, Du Plessis revealed that one of the key moments – Keshav Maharaj's fourth innings dismissal of Ben Stokes – came from an instinct call.
Spin played a peripheral role for most of the four days, but the slow left-armer sapped England's hope when he flattened the off stump of England's middle-order talisman.
"We had a lot of confidence in Kesh. We kept saying that in the second innings Kesh would get Stokes out," said Du Plessis.
"He has got him out a few times and we just had a gut feeling. Stokes was a massive wicket for us at that stage, he has proved that if he is around he can win the game on his own."