Day one in PE made the five-day Test case far more compellingly than day five at Newlands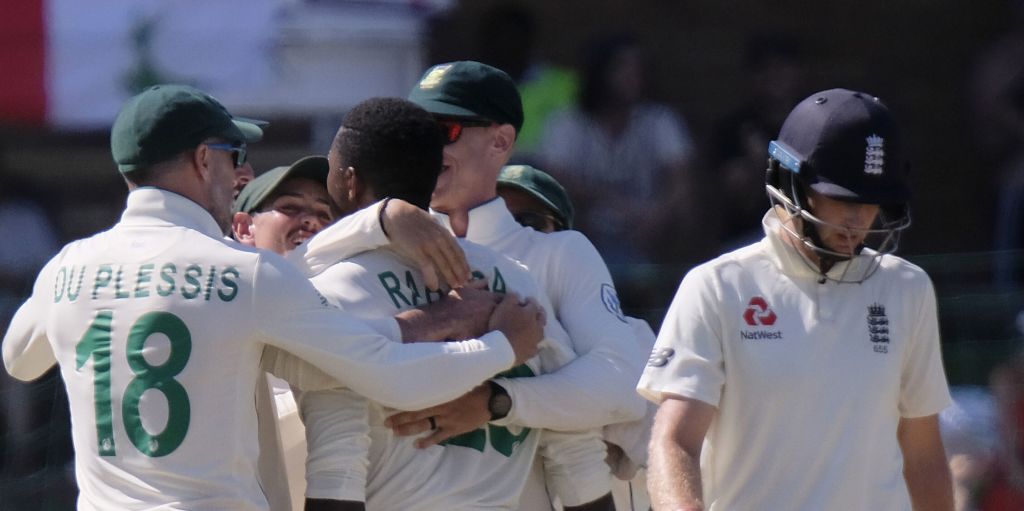 Most of the reaction to that fantastic final day in Cape Town made some reference to it being a great advert for the five-day game. It was understandable. At a time when five-day Test cricket is under the microscope, here was a fifth day for the ages. How could it be anything other than a fantastic advert for five-day cricket?
The only small problem is that it wasn't that at all. It was a fantastic advert for Test cricket, it was a fantastic advert for top-level sport as a concept in general, and it was a fantastic advert for Test series of a proper length. Over half the series in the current World Test Championship are two-match nonsenses. Imagine if this series were one of them; the 1-1 result would be totally unsatisfactory in a way that 2-2 after four Tests won't be. We've only just started. More than that, imagine if Jos Buttler calling Vernon Philander a fucking knobhead was the end of their story for the series rather than just setting things up for the matches to come. Unacceptable.
So yes, the fifth day at Cape Town was a fine advert for a great many things. But a thrilling final-day finish is not at all a great advert for five-day Tests. Thrilling final-day finishes will, if anything, be more common – albeit perhaps more convoluted and maybe meaning slightly less due to less time having been invested in getting to it – in four-day cricket.
Days like the final one at Cape Town will not be lost in four-day Test cricket. Days like this fascinating tussle in Port Elizabeth, though. Yeah, those will come under serious threat.
Spending two sessions scoring at two an over – the first because they planned to, the second because superb South African bowling and adjusted planning forced them to – as England did here will be a luxury few teams can afford.
The time South Africa were able to invest after lunch in so relentlessly attacking the strengths of Dominic Sibley and Zak Crawley would similarly be harder to justify under the time constraints of a four-day game.
And, no less importantly – and as if to reiterate our first and still biggest issue with four-day Tests – it still needed 25 of the permitted 30 extra minutes to get the day's overs in despite Keshav Maharaj getting through 32 (thirty-two) overs of, incidentally, near faultless left-arm spin on a pitch offering only the slightest assistance.
There was one other thing Cape Town was a great advert for: Test cricket between South Africa and England. Once we accept that closely fought Test cricket is the best Test cricket and that therefore the most closely fought Test cricket is by definition the best Test cricket, then England against South Africa is the best. Fact.
At the risk of breaking one of our own rules, since South Africa returned to Test cricket in 1992 there is no closer contest than the Proteas against England.
They are evenly matched to a frankly insane degree. Test wins? Sixteen each. Series wins? Four each.
The home dominance that currently bedevils Test cricket? Non-existent; England have two series wins in South Africa, South Africa have two series wins in England. After Cape Town the Test score in South Africa between the two reads 7-7. In England it's 9-9. Both have won three series by a one-Test margin and just one each by a two-Test margin. Both those series were still alive going into the final game.
It's almost impossible to find anywhere to separate them. Batting first? England have won eight and lost eight. The keenest maths fans out there will have worked out that so too have South Africa.
After this nip-and-tuck day the most fluent partnership of it came late on, between Ben Stokes and Loughborough-grown Ian Bell clone Ollie Pope, and it has probably put England slightly ahead of South Africa in the match, the series and 26 years of history.